Se acerca San Valentín y estos días he estado reflexionando acerca de la importancia del amor y de quererse a uno mismo. Amarte a ti mismo es el principio del verdadero amor y , en muchas ocasiones , nos olvidamos de lo importante que es valorarnos y querernos. Para hacer felices a personas que tenemos en nuestra vida es importante que nosotros lo seamos y tengamos mucha energía positiva y amor para compartir.
La confianza en nosotros mismos es fundamental ya que en muchas ocasiones somos muy críticos con nosotros mismos y nos dejamos llevar por los pensamientos negativos que sentimos que los demás pueden tener hacia nosotros. Si nos olvidamos de ser tan exigentes con nosotros mismos, del que dirán y nos relajamos es mucho más fácil ganar confianza y ser más felices.
Yo me levanto cada día con energía positiva , pensando en lo bueno que tengo y así intentando llevar mejor lo negativo. Me gusta ilusionarme con pequeñas cosas , con aquellos detalles que no tienen mucha importancia pero que me hacen feliz , y nunca me olvido de mirar el reloj para darme cuenta de que hay que vivir cada día con pequeñas ilusiones. 
Con esa ilusión me encanta compartir con vostr@as cada momento de mi vida , tanto aquí como en mis redes sociales. Hoy os muestro uno de mis looks favoritos , donde no me olvido de llevar ese reloj que me recuerda vivir cada momento. Ya sabéis que los colores metalizados me encantan , por eso no podía faltar en mi look este reloj de Cluse en rosa metalizado . Otro accesorio muy especial es mi nuevo bolso Serpenti de Bvlgari, que es como una joya , y que he combinado con falda de paillettes en color rosa y jersey negro 🙂
Es tiempo de quererse a uno mismo!!
Valentine's Day is coming and these days I´m thinking about the importance of love and of love yourself. Loving yourself is the beginning of true love and we forget how important it´s love us.It´s important to have lots of positive energy and love to share to make happy people in our life
Today I show you one of my favorite looks, where I do not forget to wear that watch that reminds me to live every moment. You know that I love metallic colors , so I could not miss on my outfit my Cluse watch in metallic pink. Another very special accessory it´s my new Bvlgari Serpenti bag, which is like a jewel, and I wore with pink skirt and black sweater
Time to Love me !!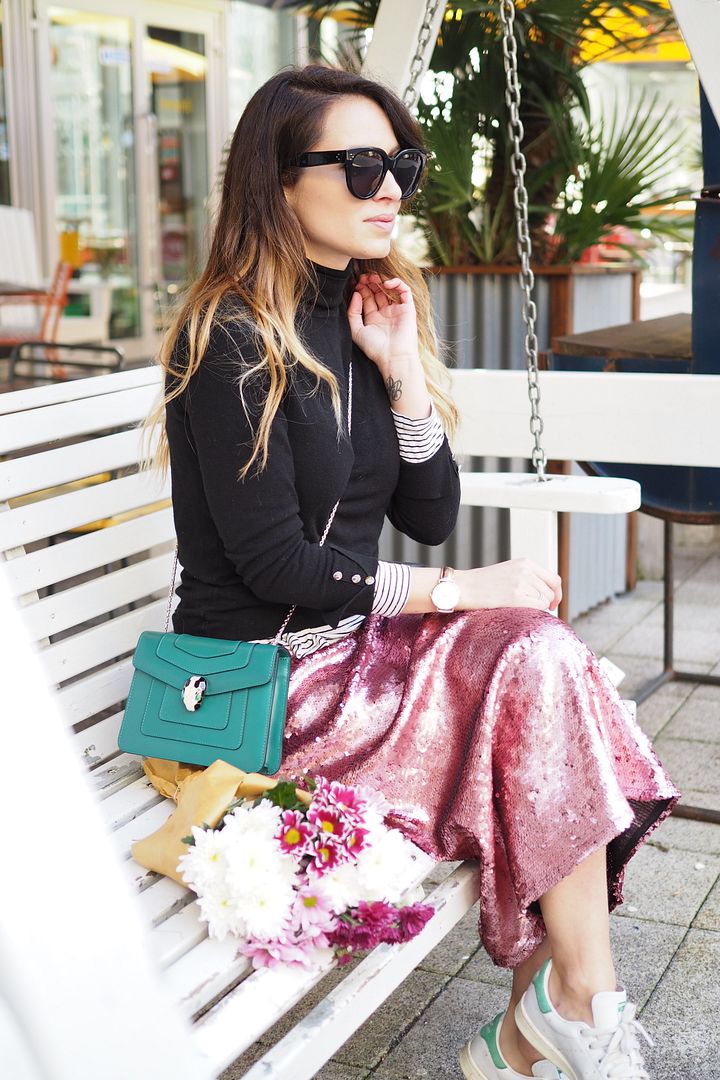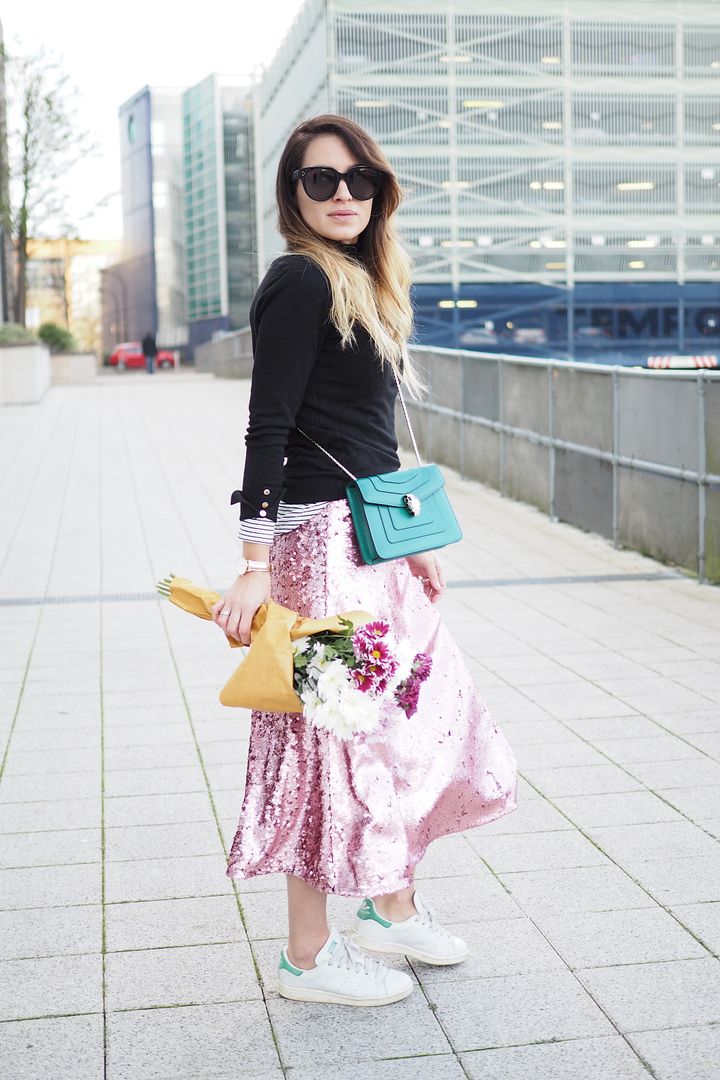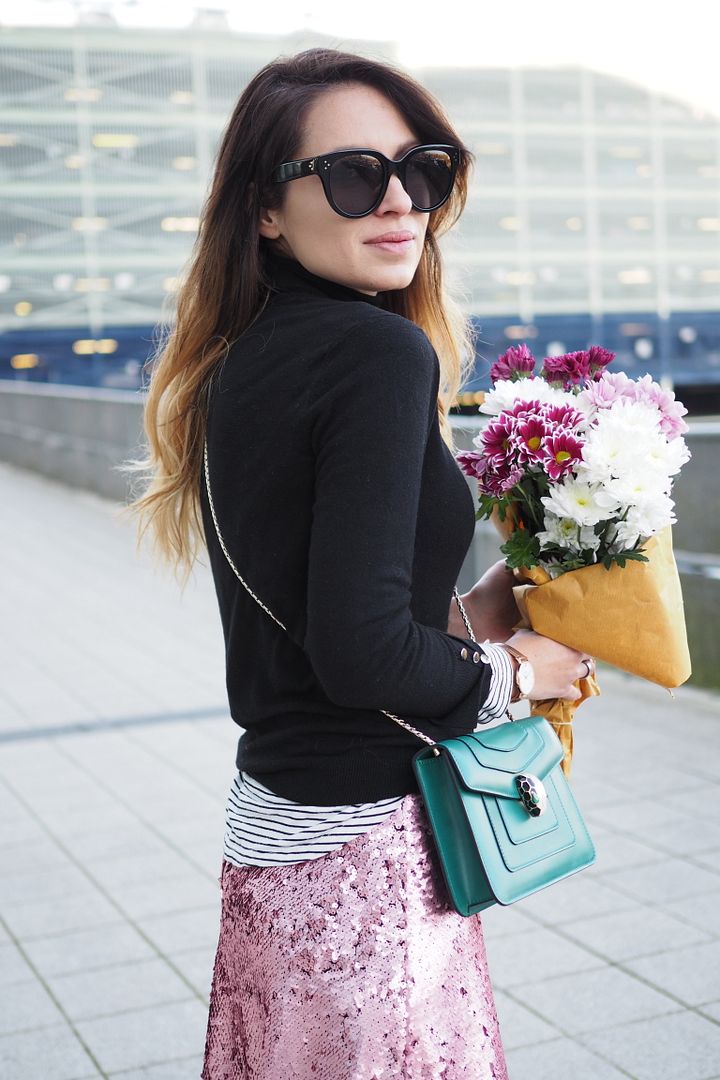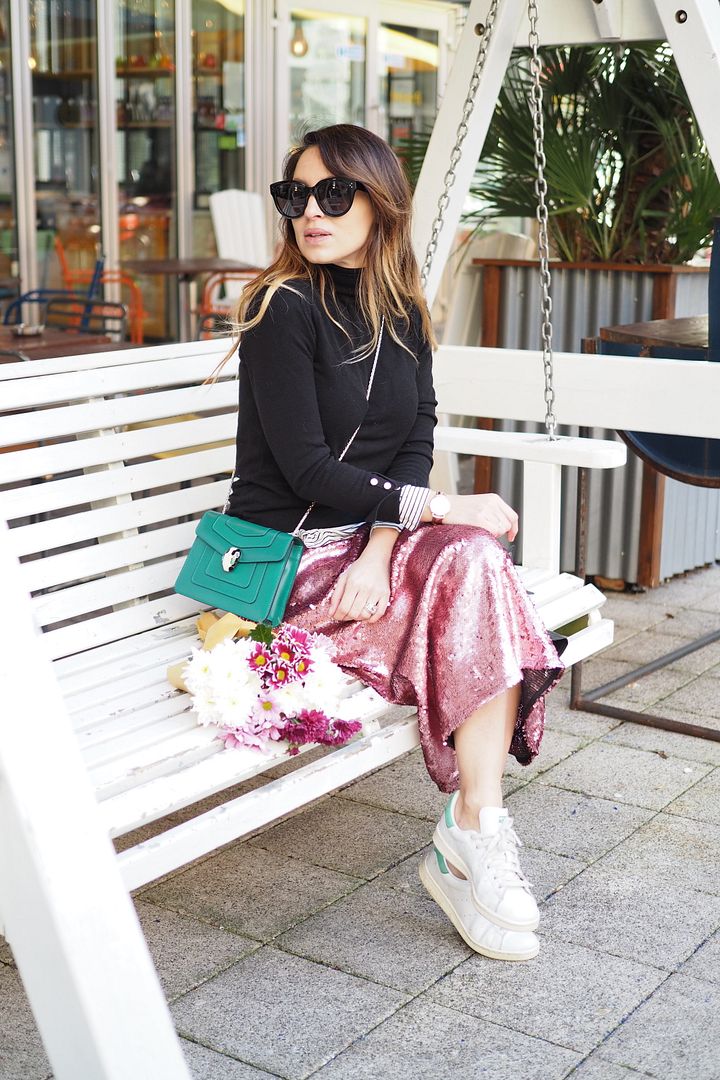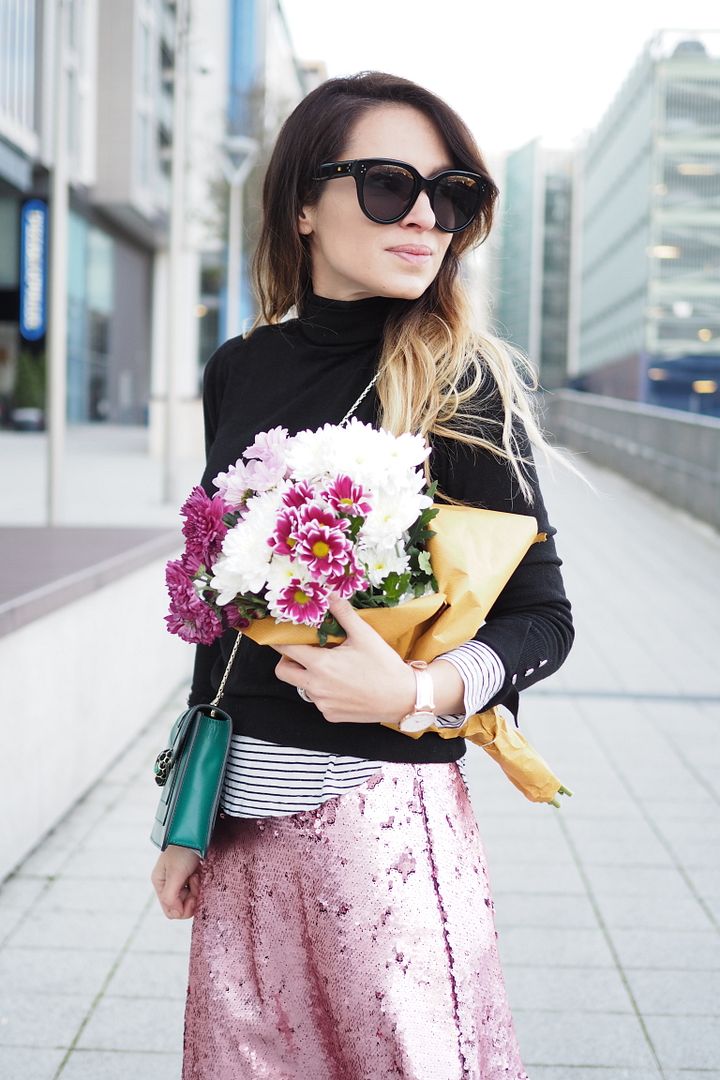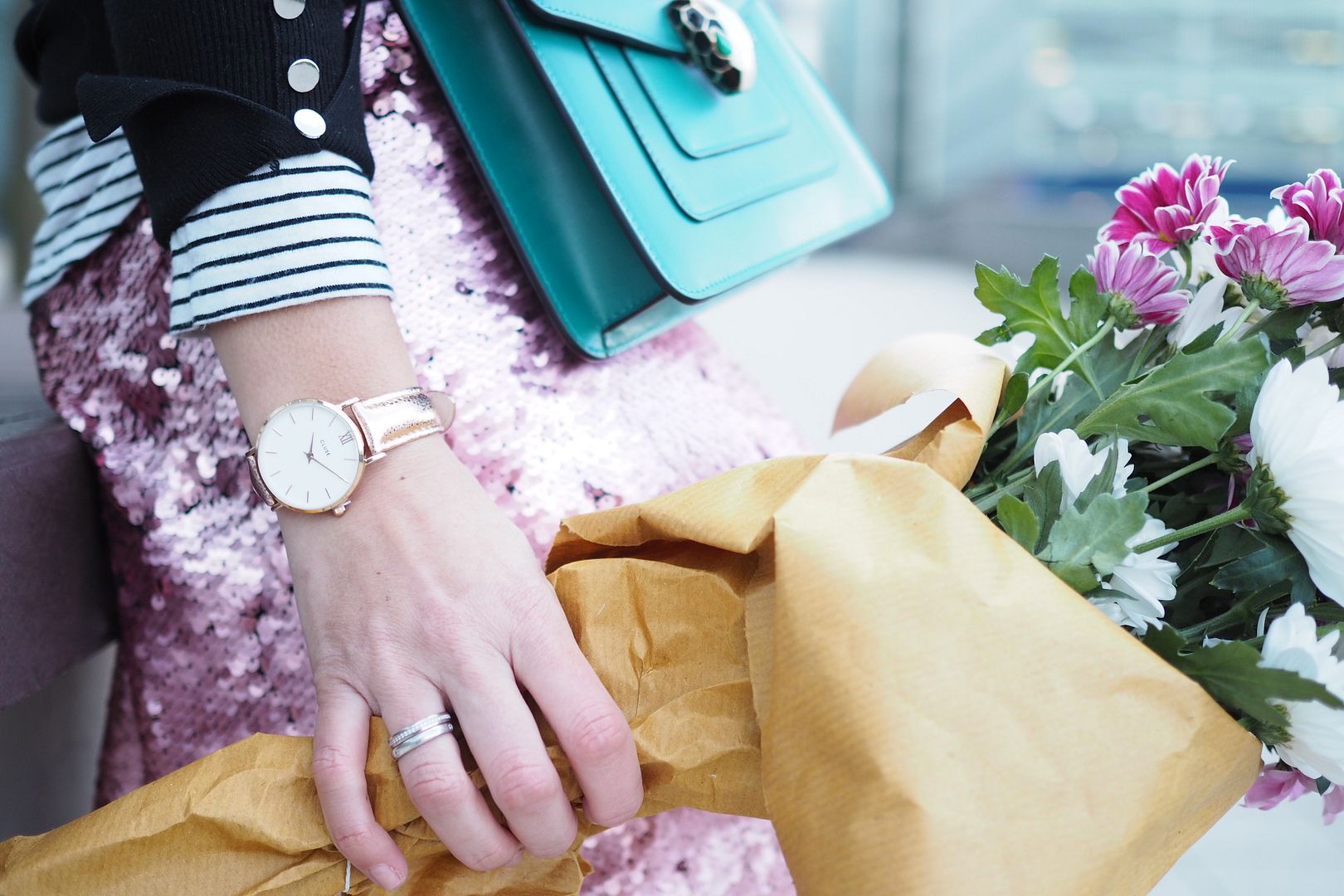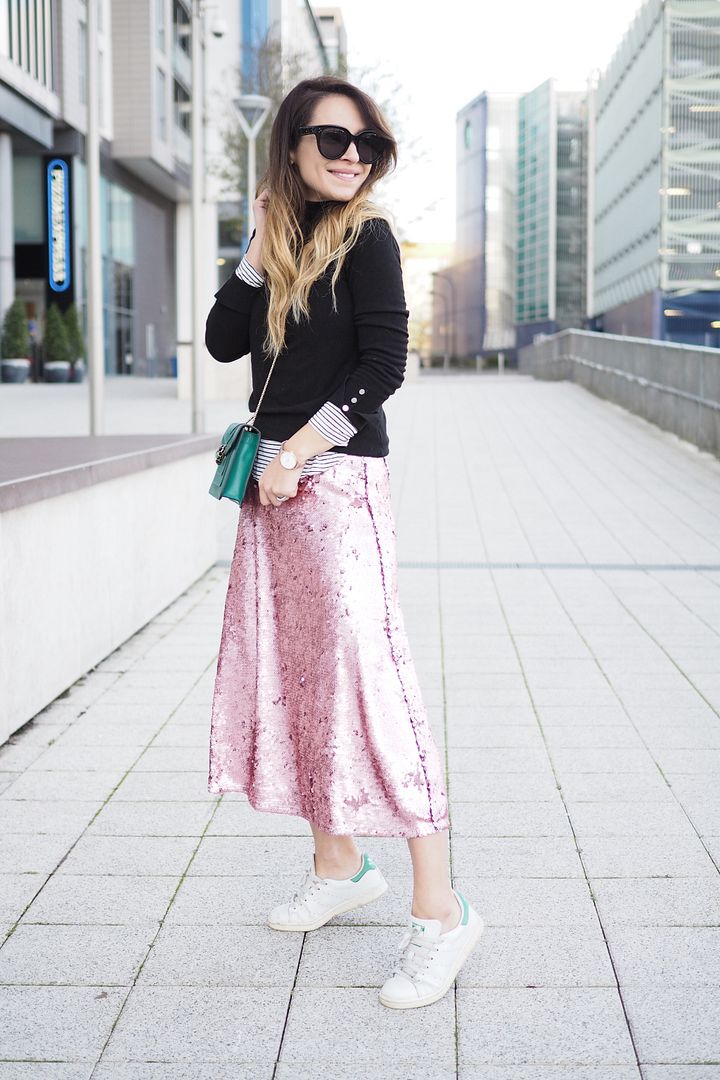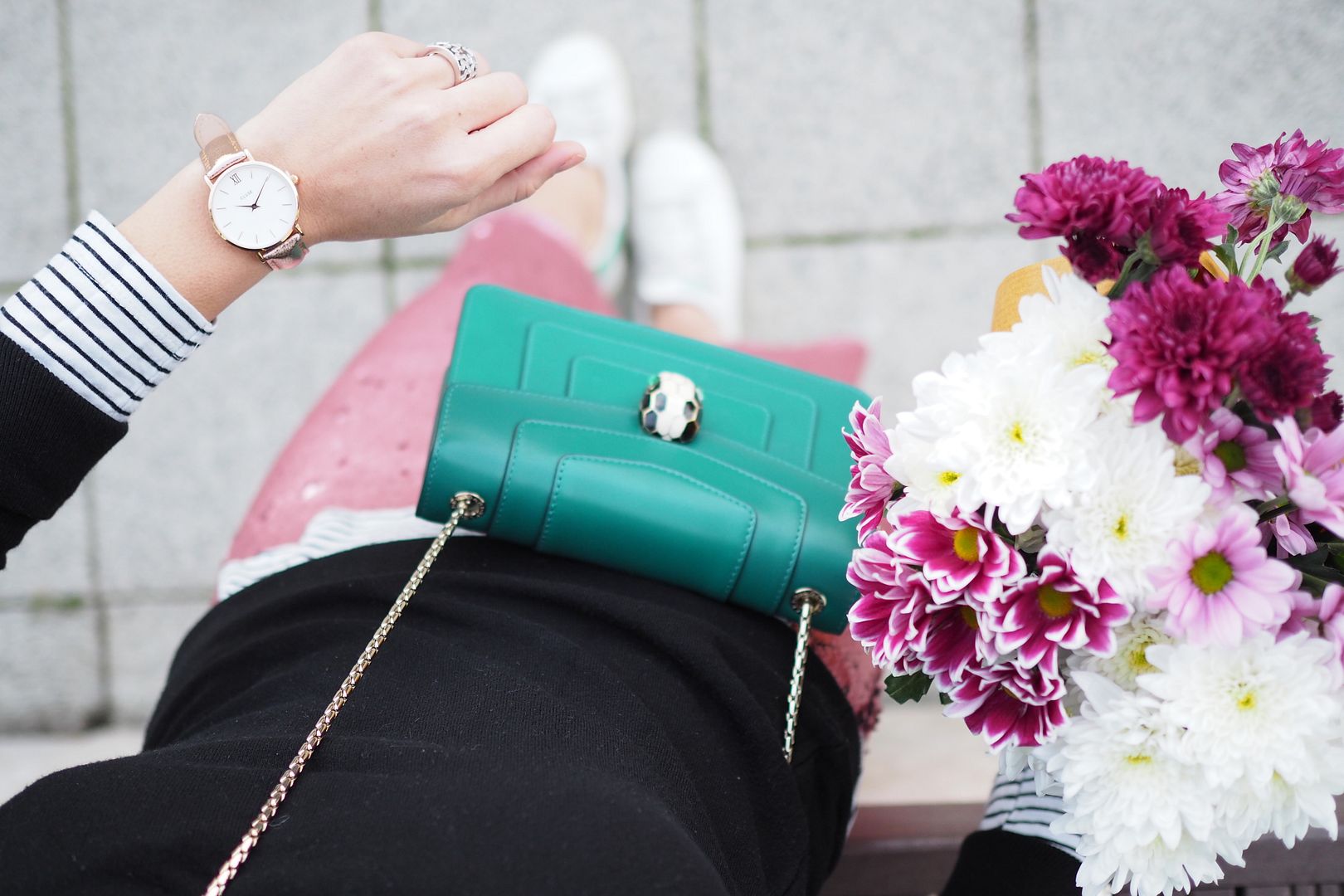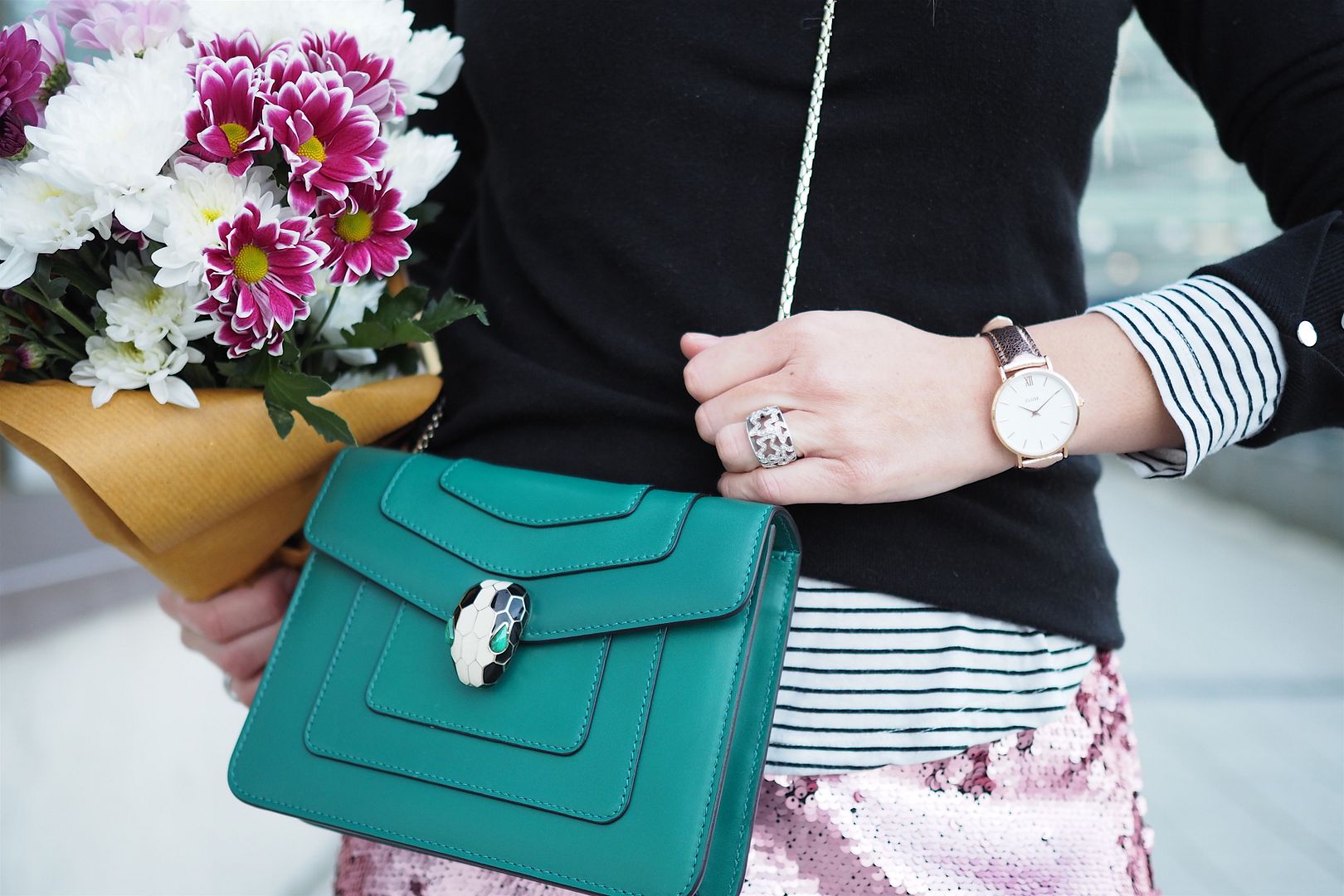 reloj/watch: Cluse
jersey/jumper: Zara
falda/skirt: H&M (HERE)
bolso/bag: Bvlgari
zapatillas/sneakers: Adidas (HERE)