Blackpool is one of most amazing places in the UK.  You know that I love discovering the English coast, and enjoy unique and special places. Blackpool was a pioneering concept at the time, creating a waterfront area with themes parks, events in The Winter Gardens , casinos and many entertainment options that were not common at that time. Knowing your history makes you see that is a unique place. The dresses are perfect for summer and this one is gorgeous !! I combined it with my Converse All Star sneakers , which are basic for casual style , and one of my favorite hats
Blackpool es uno de los lugares , en Reino Unido, que más ganas tenía de conocer desde el verano pasado. Ya sabéis que me encanta recorrer la costa inglesa, y descubrir diferentes lugares que son únicos y especiales. Blackpool fue un concepto pionero en su época, creando una zona de costa con parques de atracciones y acuáticos, certámenes de belleza en jardines cubiertos, casinos y muchas opciones de entretenimiento que no eran comunes en esa época. Conocer su historia te hace ver que es un lugar único.
Hemos podido estar unos días en Blackpool, disfrutando de muchas actividades, como subir a lo alto de su característica torre, recorriendo los muelles, y disfrutando de todas las atracciones! Los vestidos son perfectos para verano y éste que encontré en Asos , es ideal!! Lo combiné con mis Converse All Star , que son básico para los looks casual, y uno de mis sombreros favoritos!!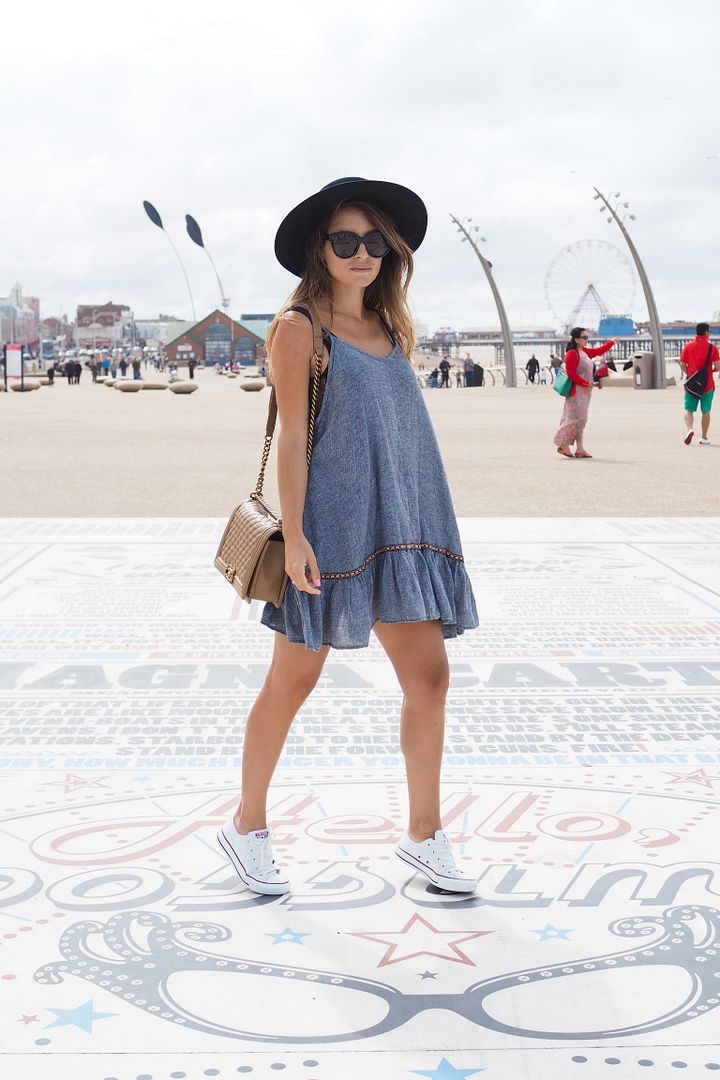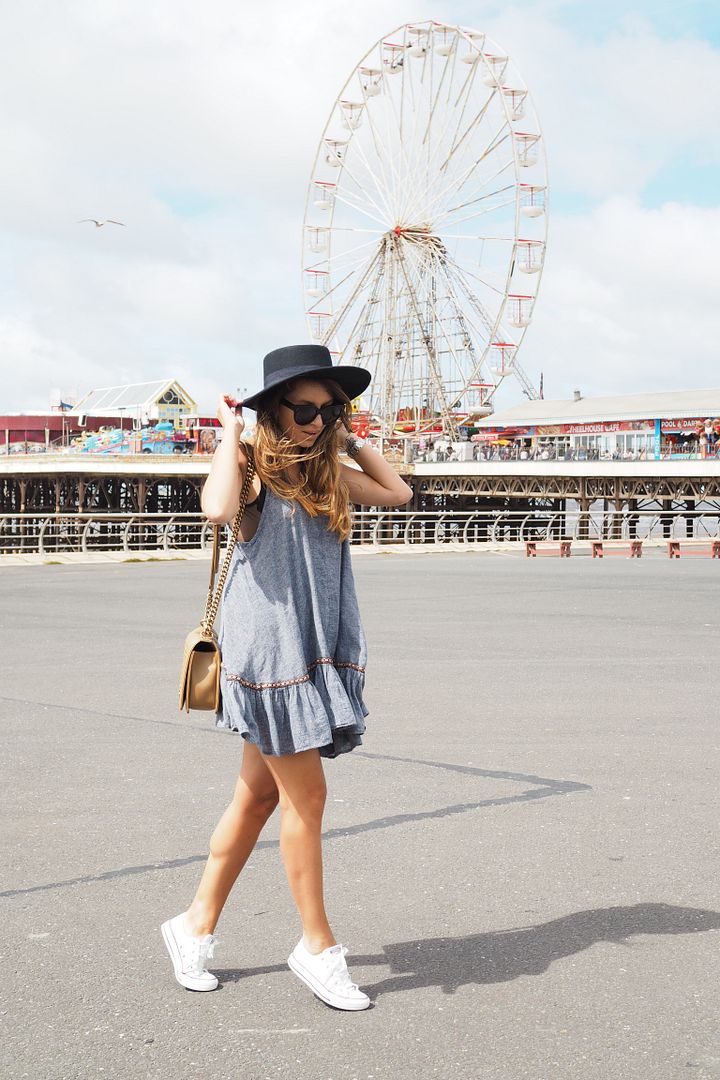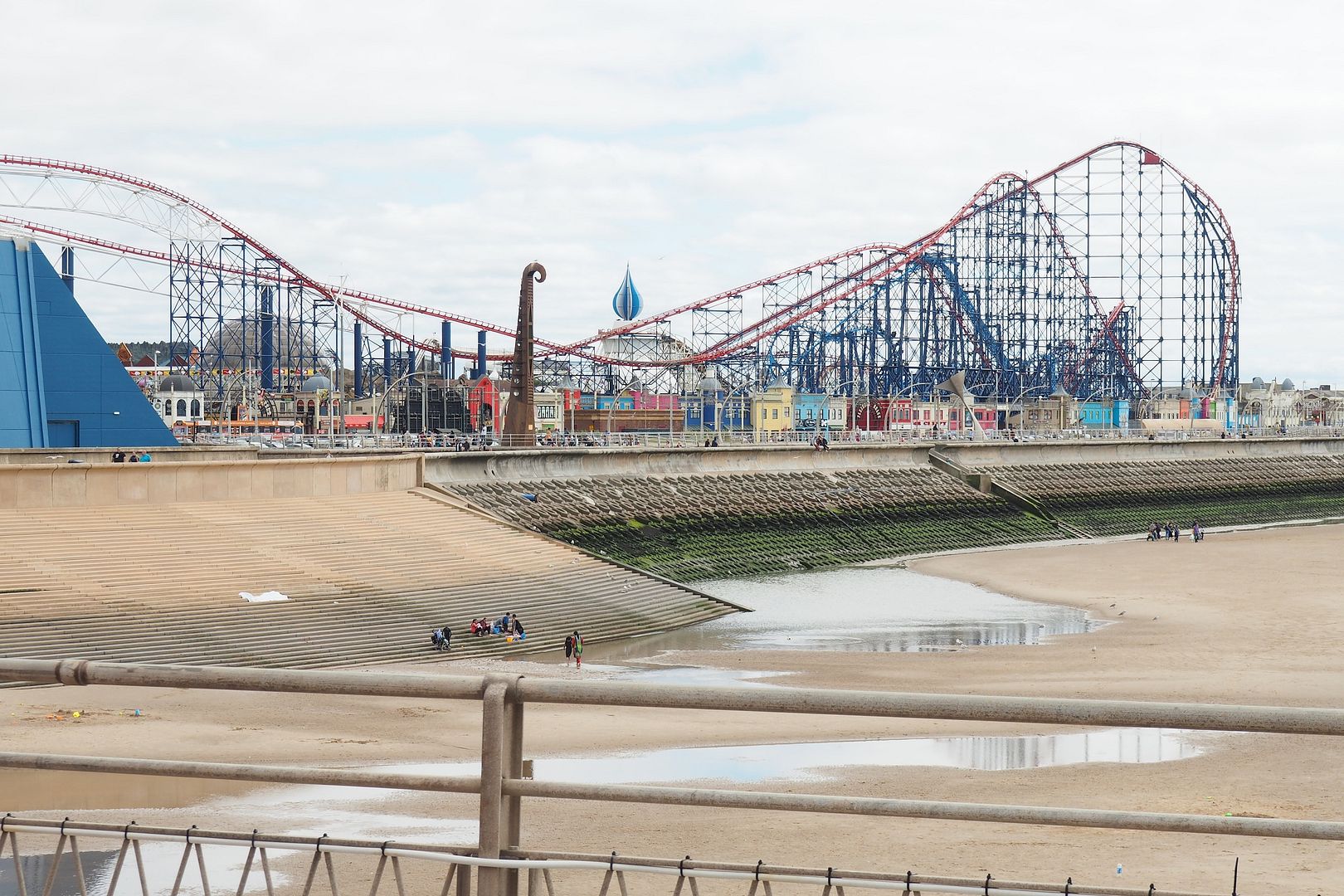 vestido/dress : Asos a través de Cupon.es
bolso/handbag: Chanel (HERE)
sombrero/hat: Asos (HERE)
deportivas/sneakers: Converse (HERE)