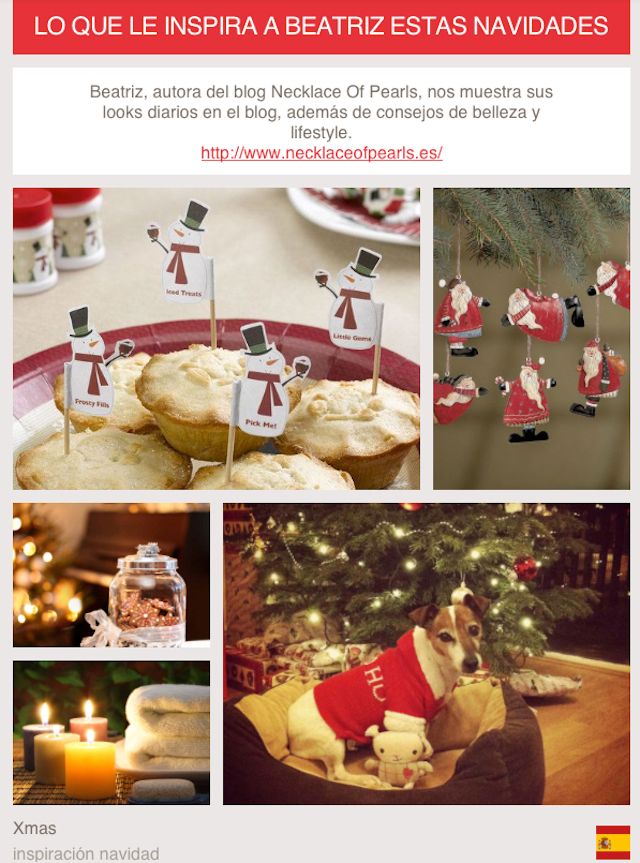 Con la llegada de diciembre llega el periodo navideño . He comenzado este mes preparando mis ideas de inspiración Navidad, en eBay vosotros también podéis compartir vuestros tablones con las fotografías que os inspiran!!
Además, a los tablones con más votos podrán optar a un premio de 300 € o uno de los 5 premios de 200 € en forma de crédito de PayPal.
Participar es muy sencillo, tan solo hay que registrarse aquí y crear un tablón de ideas!!
December has just begun and Christmas time is so close. I've started this month preparing my ideas as inspiration for Christmas, on ebay you can also share your boards with photographs that inspire you for Xmas time!
In addition, the most voted boards could win a 300€ award or one of 5 prizes of 200€ credit in PayPal.
Participate is quite easy, you just need to sign up here and create a board of ideas!