FATAL DRESS
Comienzo la semana mostrando uno de mis looks favoritos de noche, donde el negro es el protagonista. Hace tiempo os contaba que había descubierto del fatal dress de Wolford,una prenda a la que se le puede dar varios usos ya que es un tubo largo que se puede adaptar de varias maneras. En esta ocasión, he optado por un largo por la rodilla y escote en palabra de honor, pero también me encanta utilizarlo como falda o como top. Lo bueno que tiene, es que te lo puedes poner por la mañana como una falda larga para trabajar y si se alarga el día convertirlo en un  vestido con el largo que más nos guste!! Es la mejor inversión para tener un LBD ya que podemos tener varias prendas básicas en una sola…y encima es súper cómodo para llevar de viaje o incluso en el bolso.
El toque de color, lo he puesto en los complementos, con unos impresionantes pendientes de Anton Heunis para Bgo&Me y mi clutch joya de Alexander McQueen…los zapatos para un fatal dress no podían ser otros que el modelo Pigalle de Christian Louboutin, los zapatos más femeninos y sexys!!;P
Beginning the week I show you one of my favorite evening looks, where black is the absolute protagonist. Some time ago, I discovered "the fatal dress" by Wolford, a garment that you can use in different ways. It is a long tube that can be adapted. This time, I opted for a long over the knee and strapless neckline, but I also love to use it as a skirt or top. You can wear it in the morning as a long skirt to work and as a dress in the evening! It is the best investment to have a LBD because we have several basic items in a single garment… in addition it is comfy for traveling or even in the purse.
 The touch of color is in the accessories, with the stunning earrings by Anton Heunis for Bgo & Me and my clutch by Alexander McQueen… the shoes for a fatal dress could not be other, the Pigalle by Christian Louboutin, feminine and sexy!!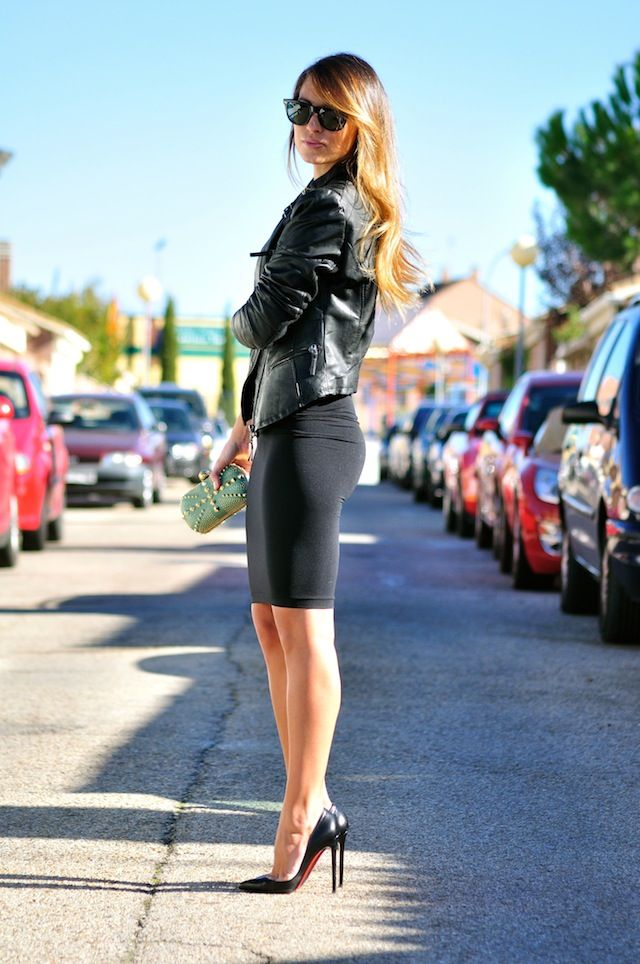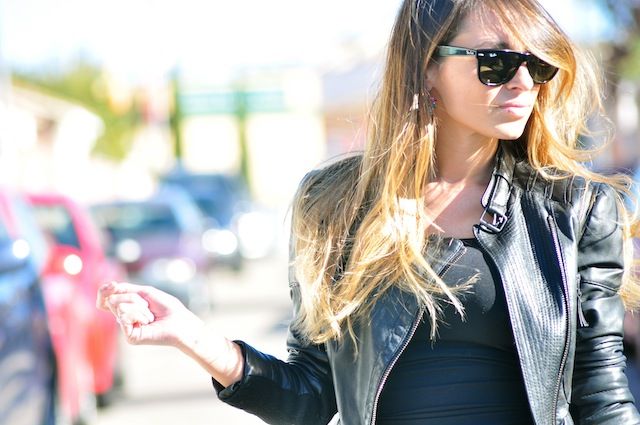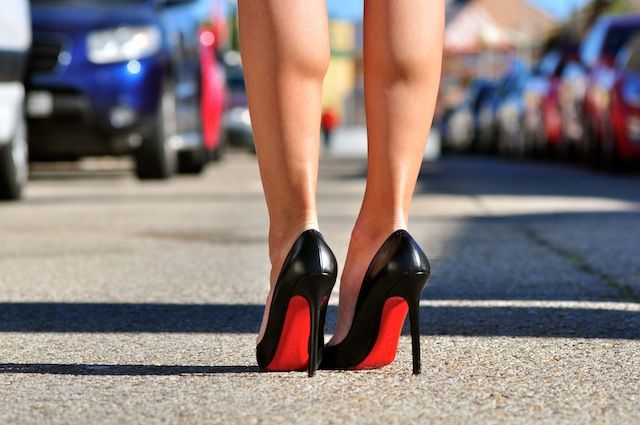 Cazadora/jacket: Zara
pendientes: Anton Heunis para Bgo&Me
vestido/ fatal dress: Wolford
clutch: Alexander McQueen
zapatos/shoes: Christian Louboutin
KISSES & LOVE!!!?