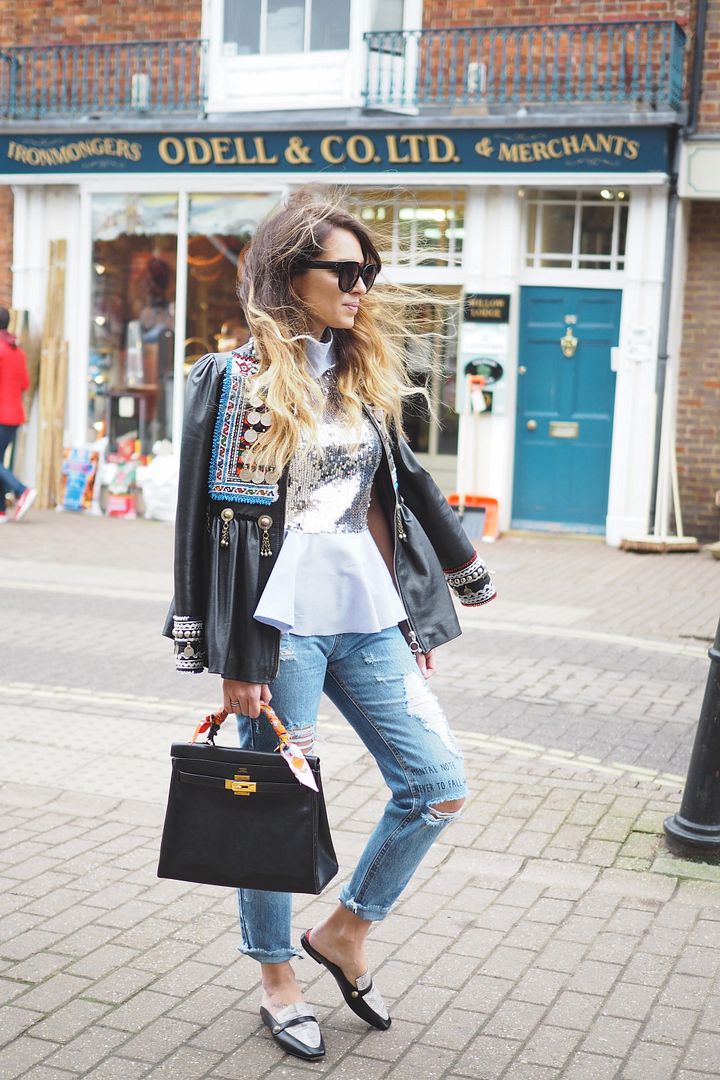 I love these Mom jeans with this message : Mental Note Never to Fall in Love Again! I love clothes with message !! These jeans are perfect for casual style and I like to wear with special clothes like this blouse with paillettes and this amazing jacket. The shoes are gorgeous , from the new spring-summer collection by Pura López. I love this brand and the new collection is unique and very trendy. Don´t miss it!!
Me encantan los jeans estilo Mom porque le dan un estilo casual a mis looks. Así puedo jugar con prendas diferentes como esta camisa con detalles de paillettes y chaqueta de cuero con detalles joya .
Las mules me encantan en esta versión de piel negra , con detalle de serpiente , de la nueva colección primavera-verano de Pura López. No os perdáis su nueva colección porque es impresionante , una colección que viene cargada de mucha tendencia y de zapatos que son únicos!!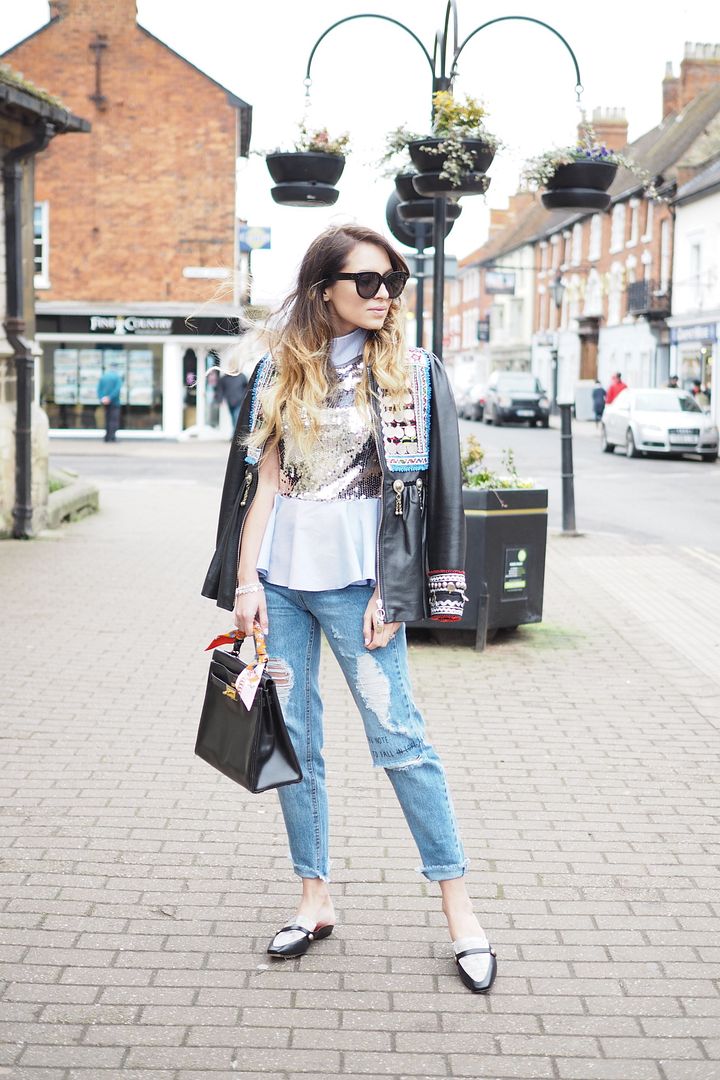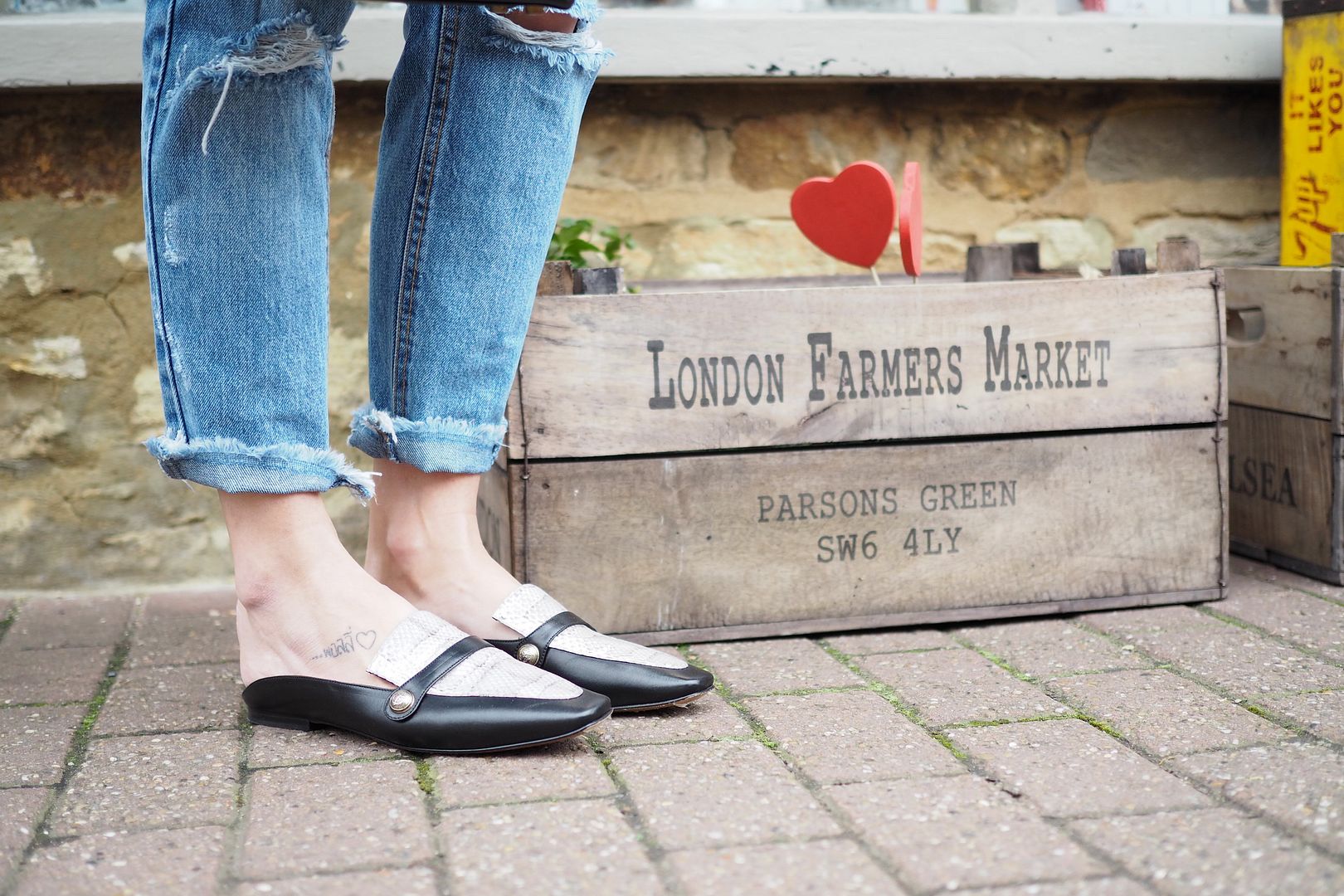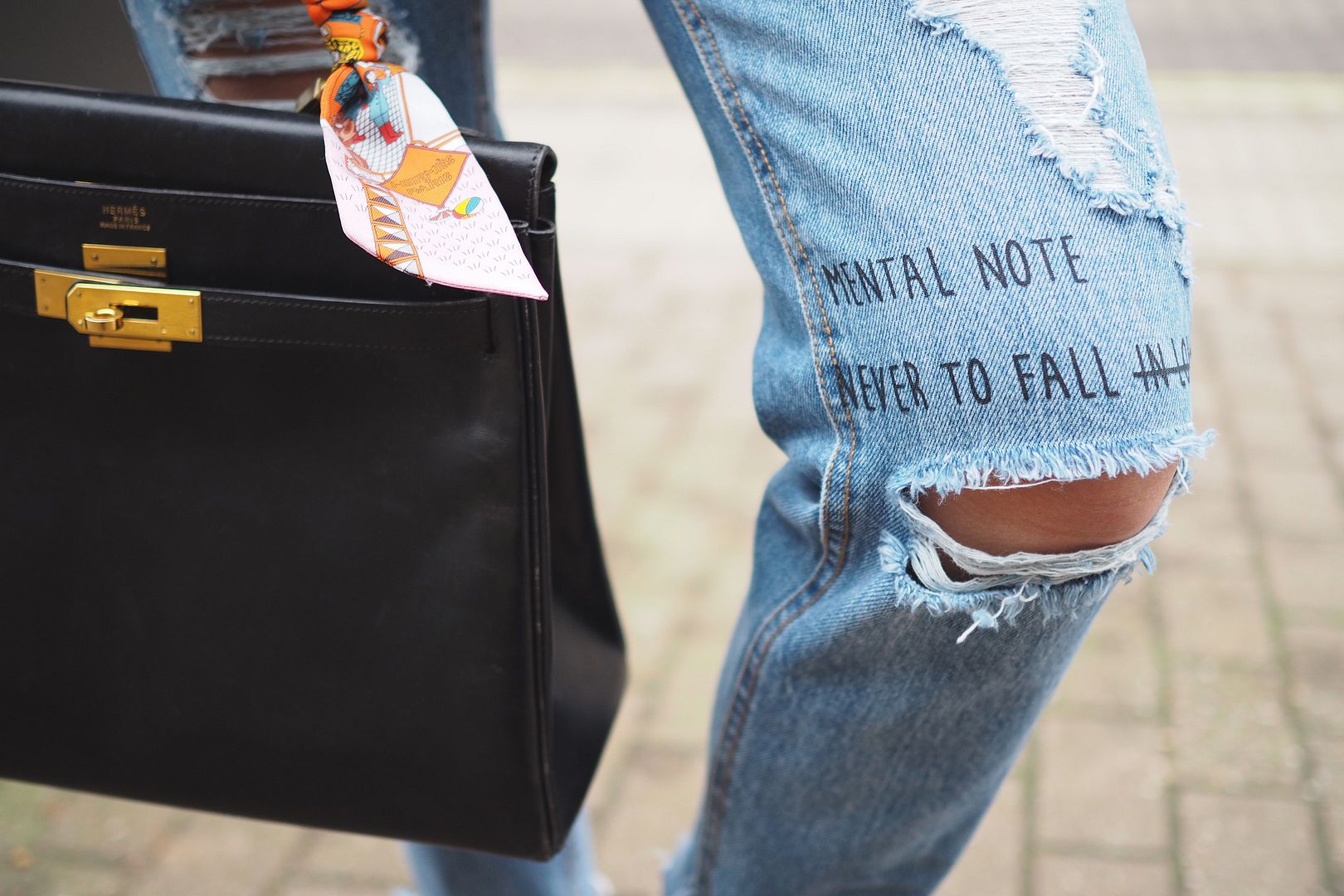 chaqueta/jacket: Tete by Odette
camisa/shirt: Zara
jeans: Pull&Bear
bolso/bag: Hermés
zapatos/shoes: Pura López