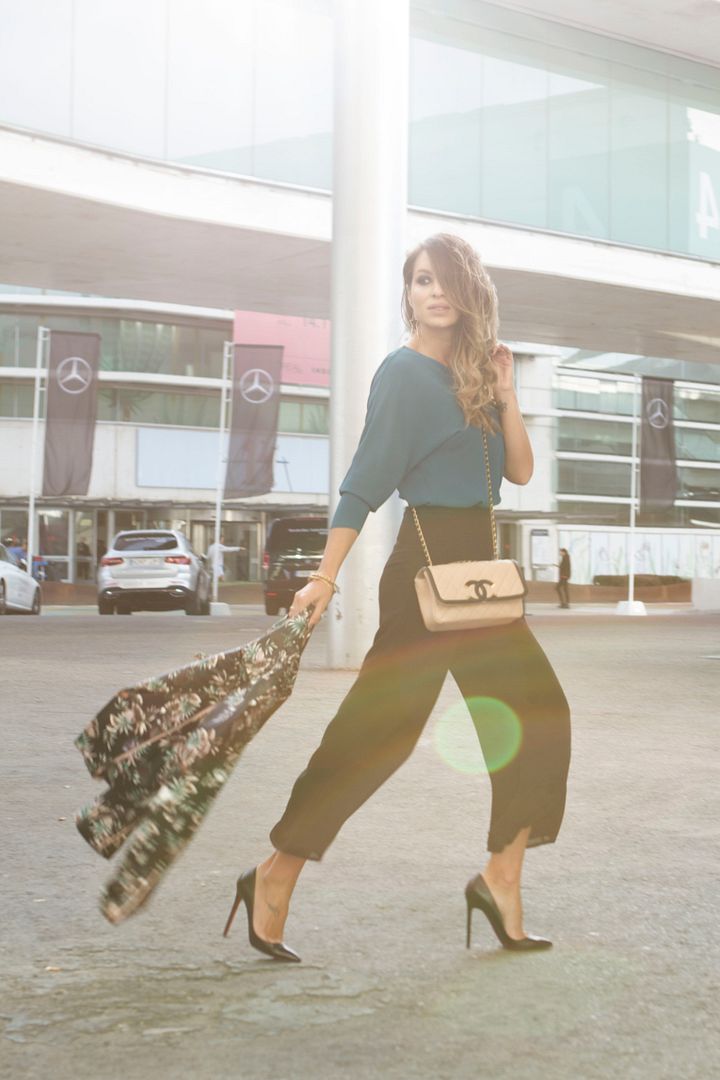 Hola!! Qué tal el fin de semana?? El mío sin parar organizando la mudanza a la nueva casa!! Esta semana tengo mucho que organizar en casa, en el trabajo y , además, quiero sacar tiempo para quedar con mis amigas en Londres aprovechando que estos días voy a estar por aquí!! La semana que viene vuelvo a Madrid , para realizar un acción muy especial que compartiré con vosotros, estad pendientes a mis redes sociales ya que tendréis la convocatoria en mi instagram @necklaceofpearl 
Os muestro otro look, con el que asistí a MBFWM, para otra jornada de desfiles. Podéis ver más detalles de la jornada en la galería de Elle.es
Ya sabéis que Biombo13 es una de mis firmas favoritas, y siempre apuesto por ellos para ocasiones especiales! Casi siempre opto por vestidos de esta firma , pero en esta ocasión me encantó la blusa relámpago en verde jade combinada con pantalón espuma en negro . Las pulseras de Alex and Ani están cargadas de energía positiva y son ideales con los nuevos charm.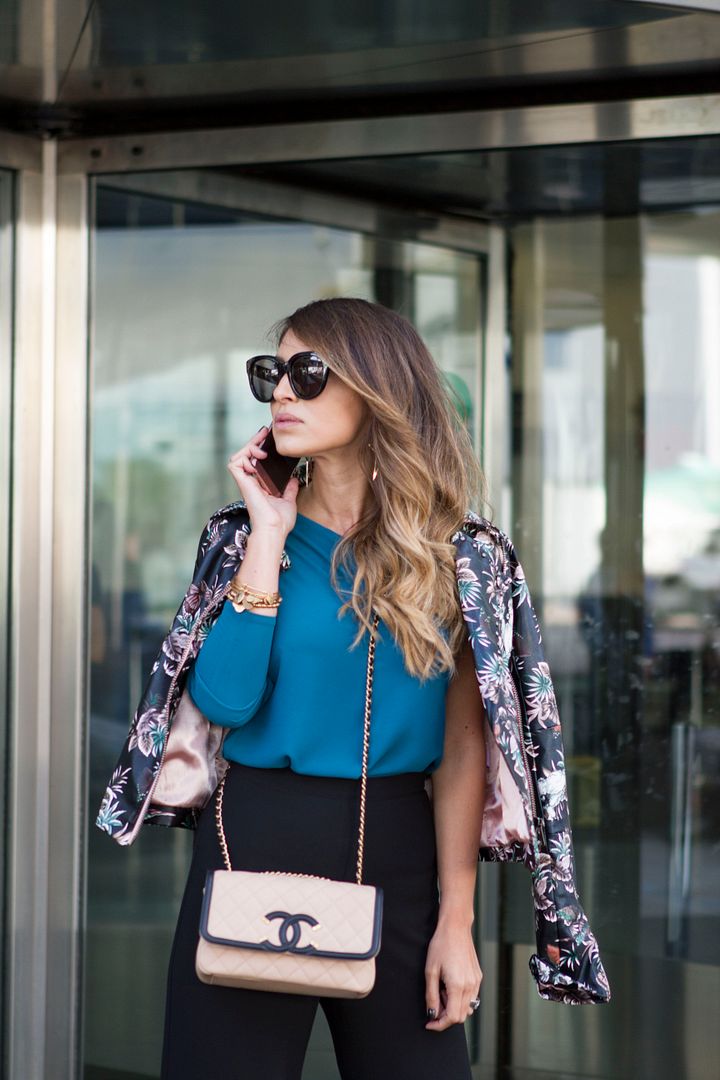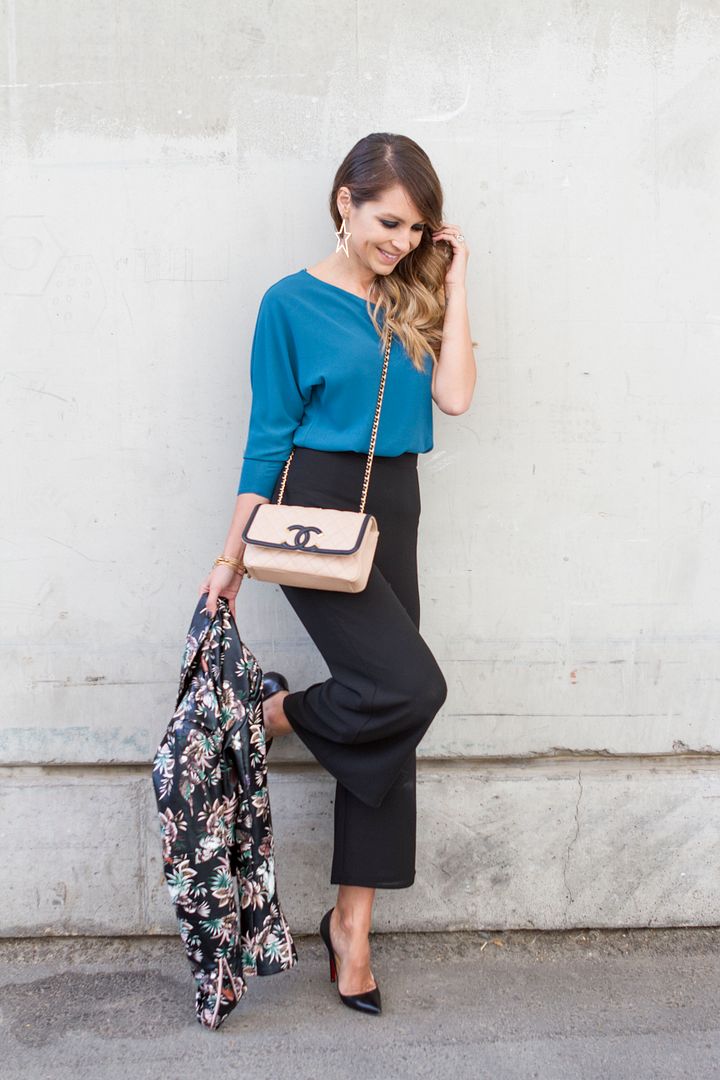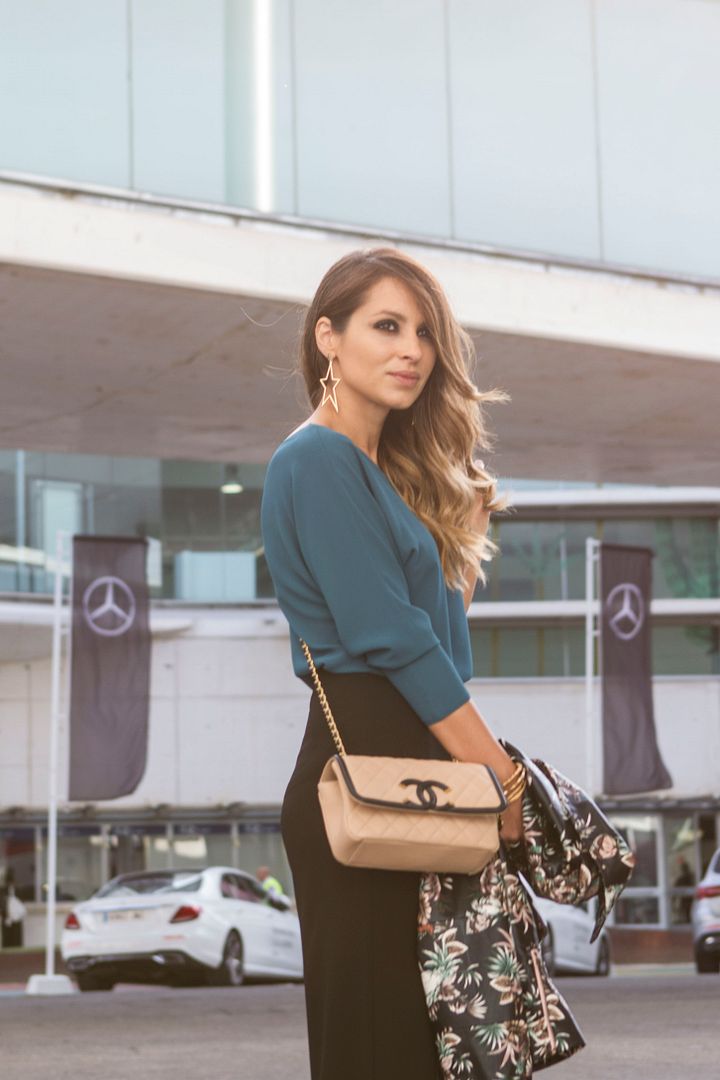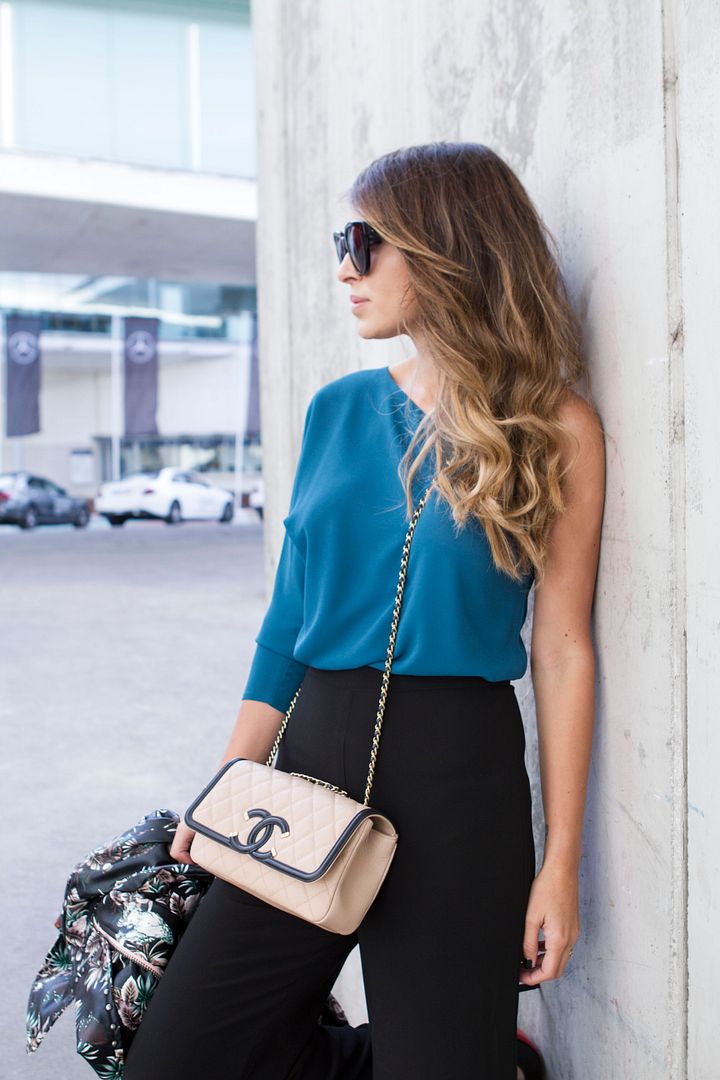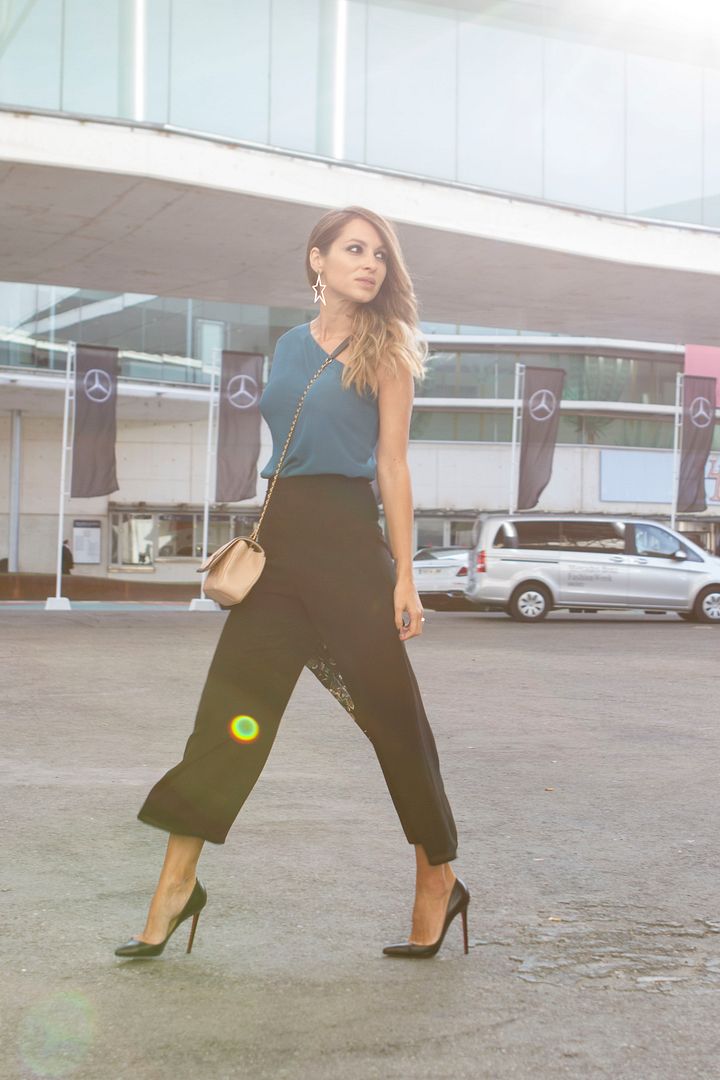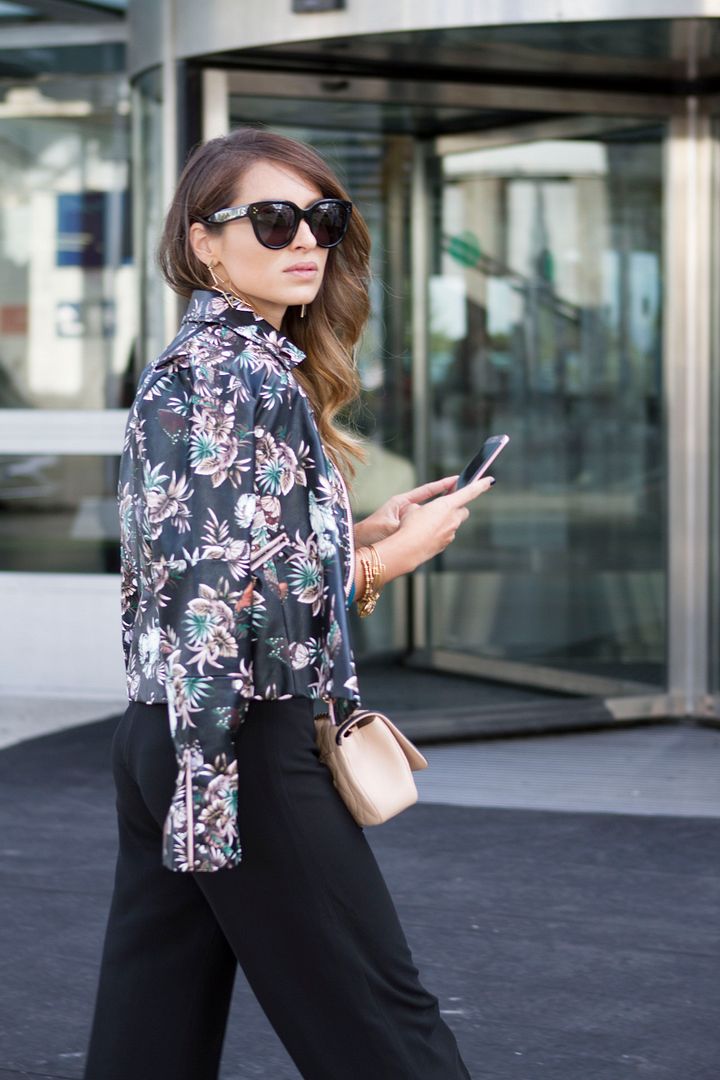 top & pantalones/trousers: Biombo13
pendientes/earrings: TopShop (similar HERE)
chaqueta/jacket: Sister Jane
pulseras/bracelets: Alex and Ani
bolso/bag: Chanel
zapatos/shoes: Christian Louboutin
……………..
Fotografía: Mara Alonso