I finished the week with this outfit , I wore this  red jersey with one of my favorite skirts for this season !! I love the embroidery skirt with metal details, and the central zipper that makes it amazing !! It´s perfect to wear with heels but this time to walking through the center of Madrid, I wore sneakers . I hope you enjoy this weekend, I´m going to prepare my luggage to travel to Madrid to attend a event!!
Despido la semana con este look más otoñal , combinando este jersey de punto con una de mis faldas favoritas para esta temporada!! Me encanta los bordados de la falda, los detalles metálicos, y la cremallera central que hace que quede espectacular!! Es perfecta para llevar con tacones pero en esta ocasión, para caminar por el centro de Madrid, me puse calzado plano para ir más cómoda. Espero que disfrutéis mucho del fin de semana, a mí me toca preparar la maleta para volver el lunes a Madrid!!
Os recuerdo que el martes 4 impartiré una masterclass sobre redes sociales , dónde compartiré trucos para mejorar la fotografías y crear un perfil de calidad. La clase es gratuita , y además habrá un sorteo para los asistentes. Si queréis asistir podéis apuntaros en mi instagram @necklaceofpearl (AQUÍ) Las plazas son limitadas!!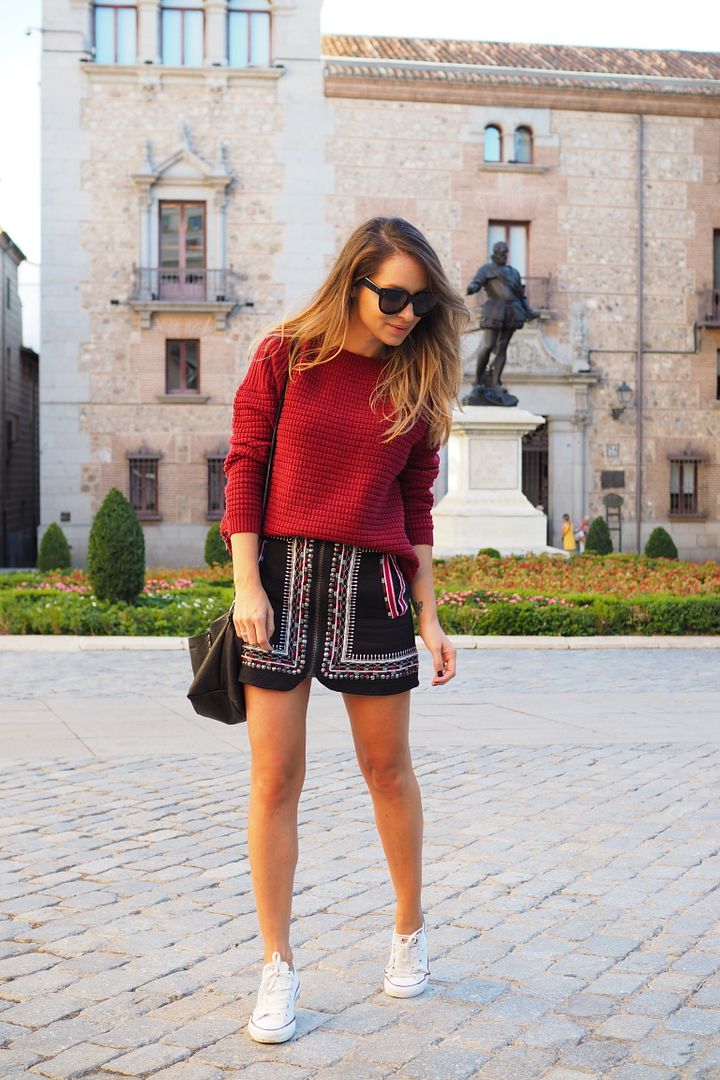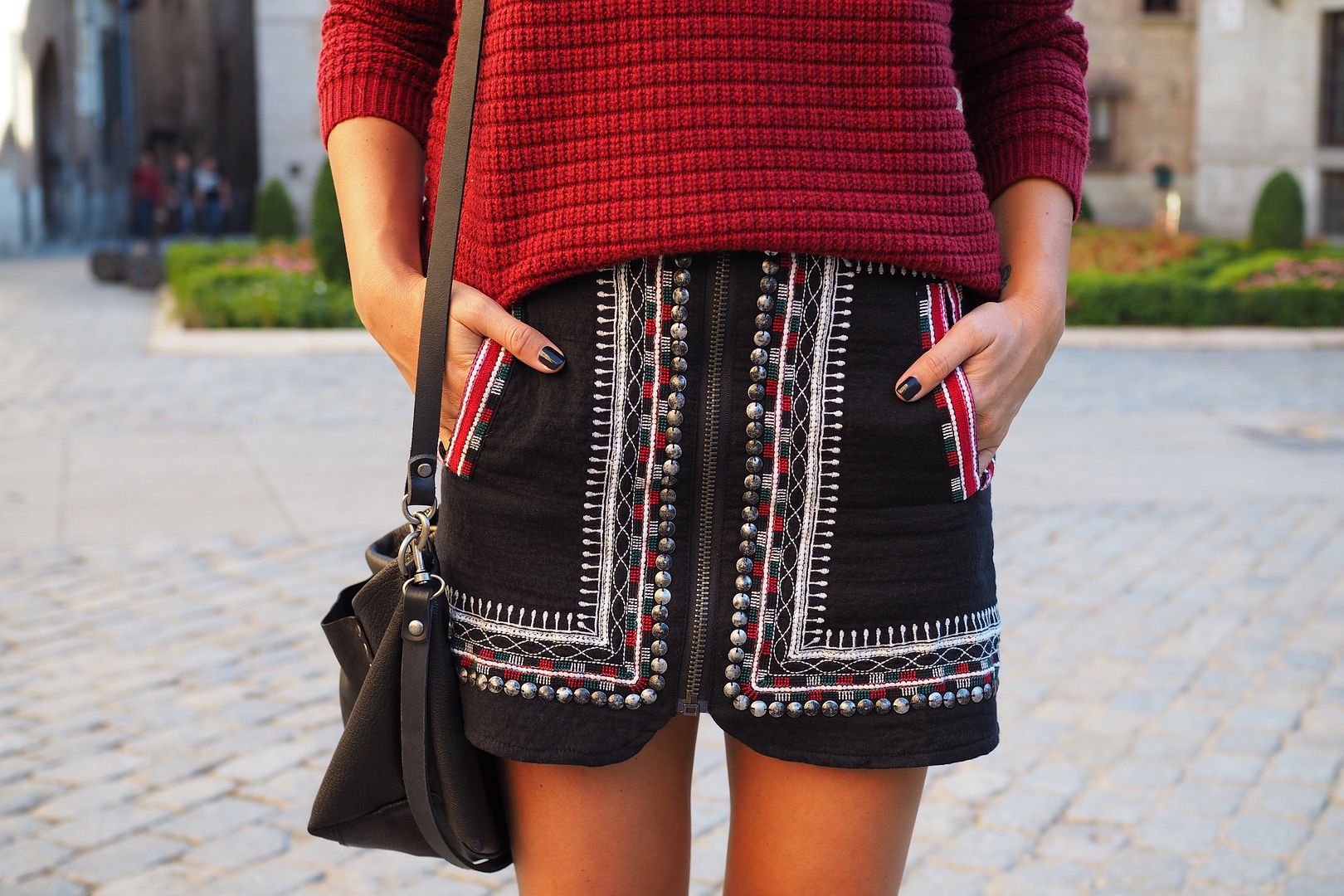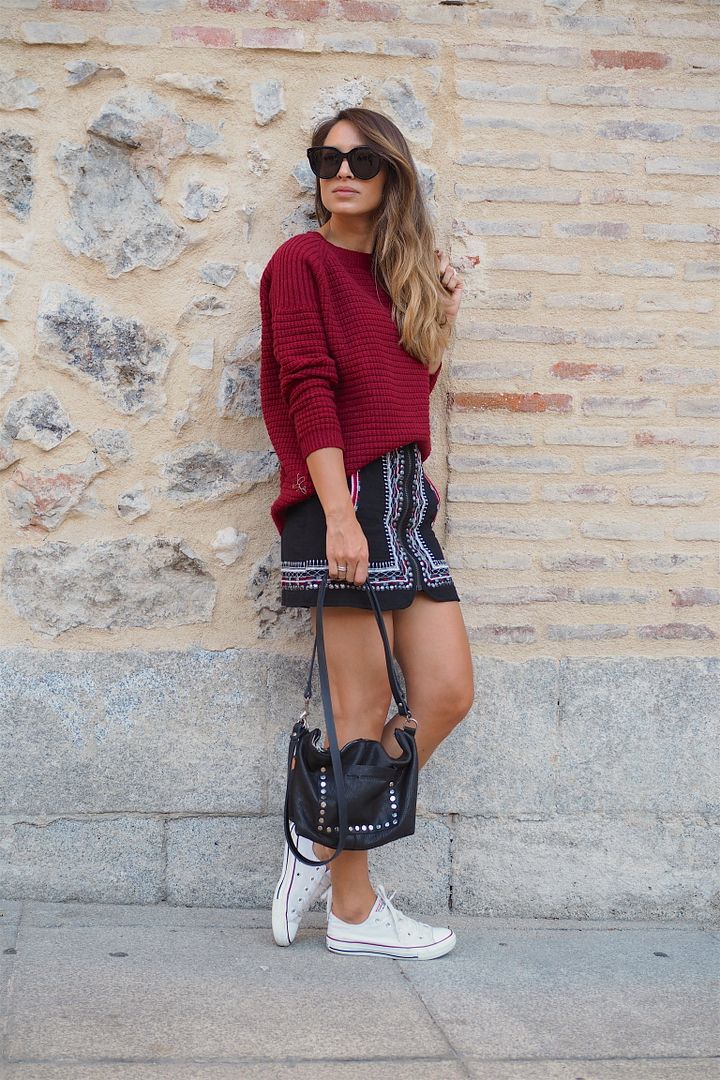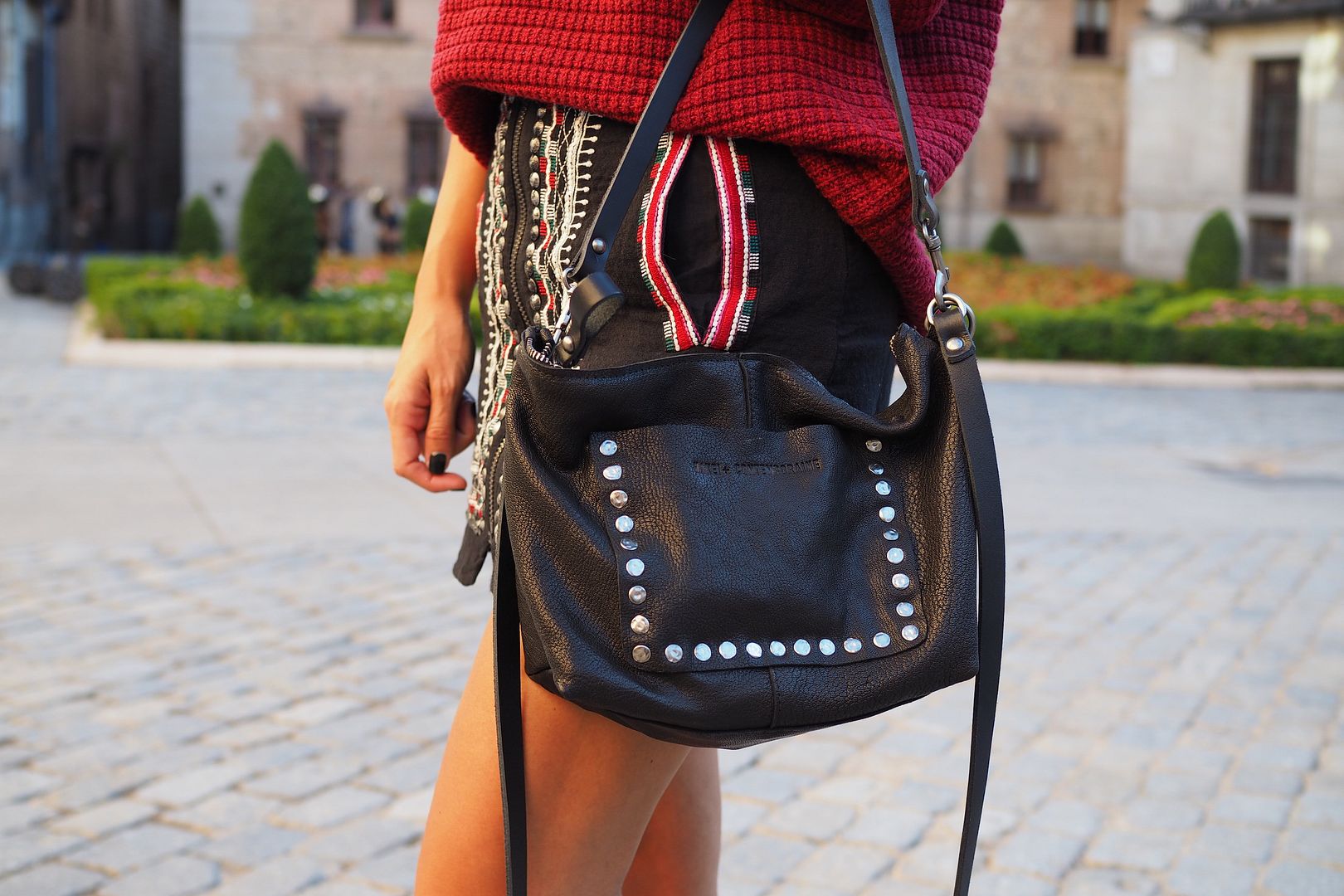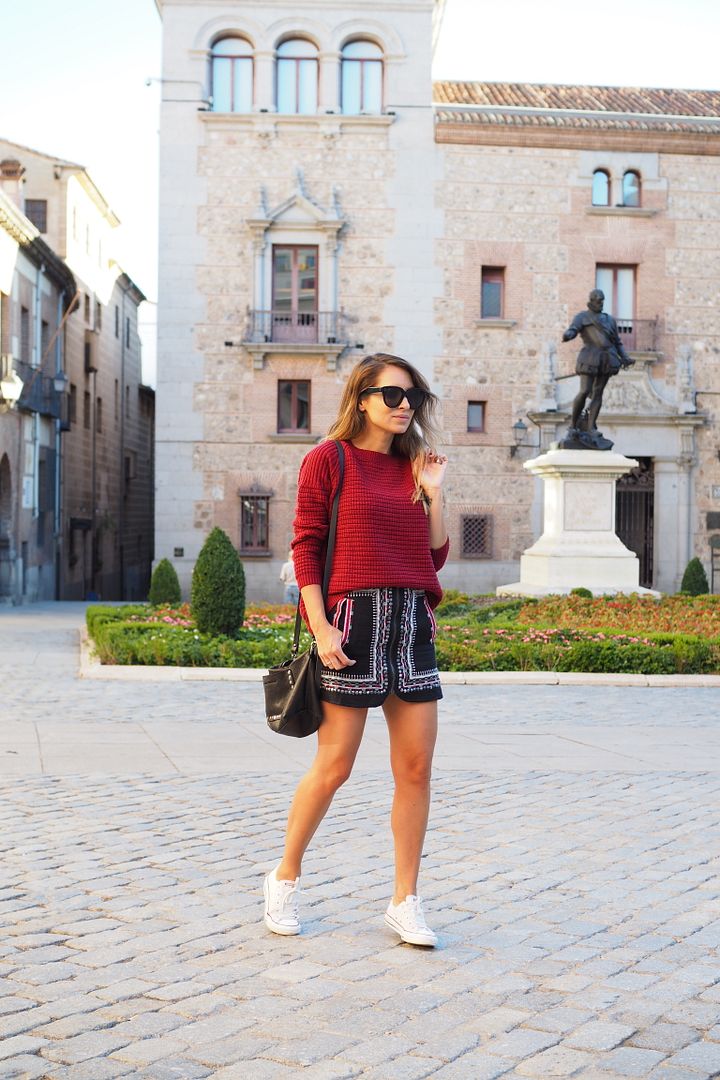 total look: HAKEI (jersey, falda, bolso)