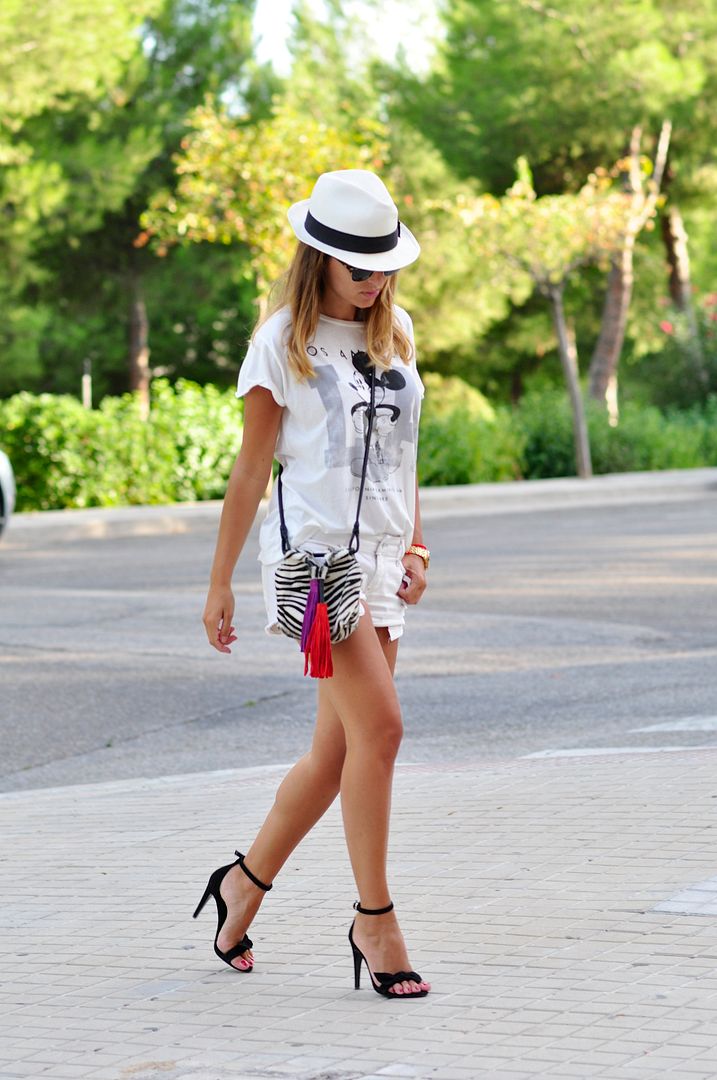 Parece que el otoño ha llegado con ganas y la temperatura está más fresquita,  por lo que este look, que es hace pocos días, ahora me lo pondría con una chaqueta.  Los shorts, hasta que no empiece a hacer mucho frío, los seguiré llevando combinados con blazers y chaquetas denim.
La camiseta de Mickey Mouse me encanta, esta temporada estoy viendo muchas prendas en las tiendas de Mickey y Minnie y me va a costar resistirme a no tener más!!
I love this funny Mickey Mouse T-Shirt, for this season I'm seeing many items in many stores with Mickey and Minnie so I'm not quite sure if I could resist me to buy more!!  With regards the shorts, until the cold weather doesn't appears, I'm gonna keep wearing it mixed with blazers and denin jackets.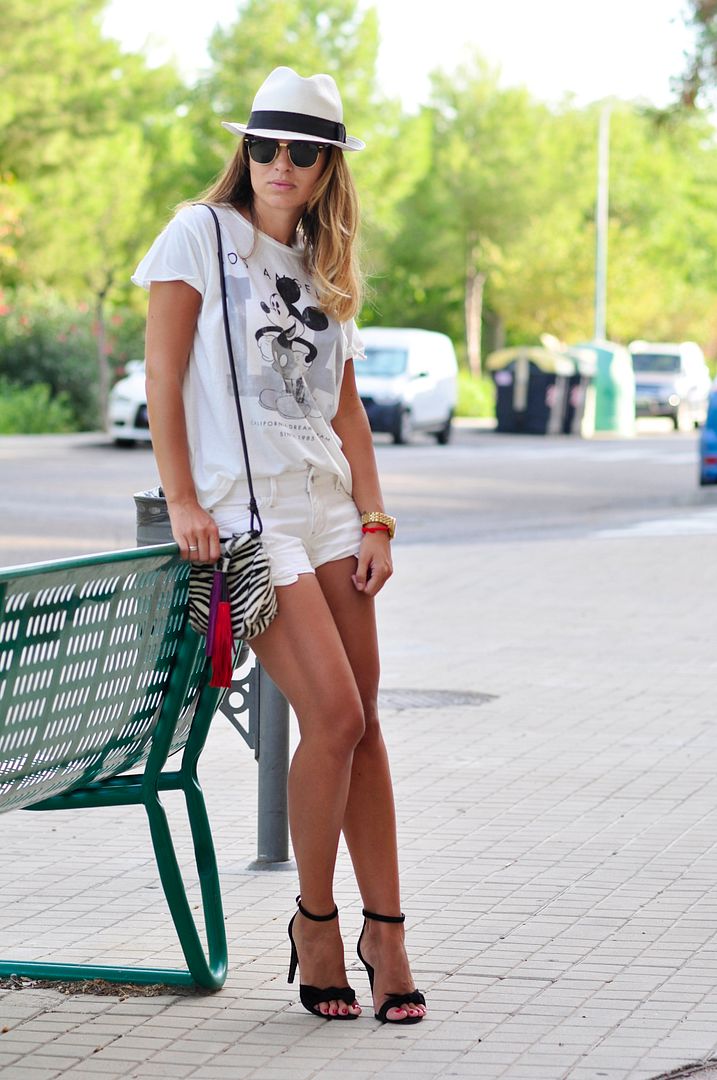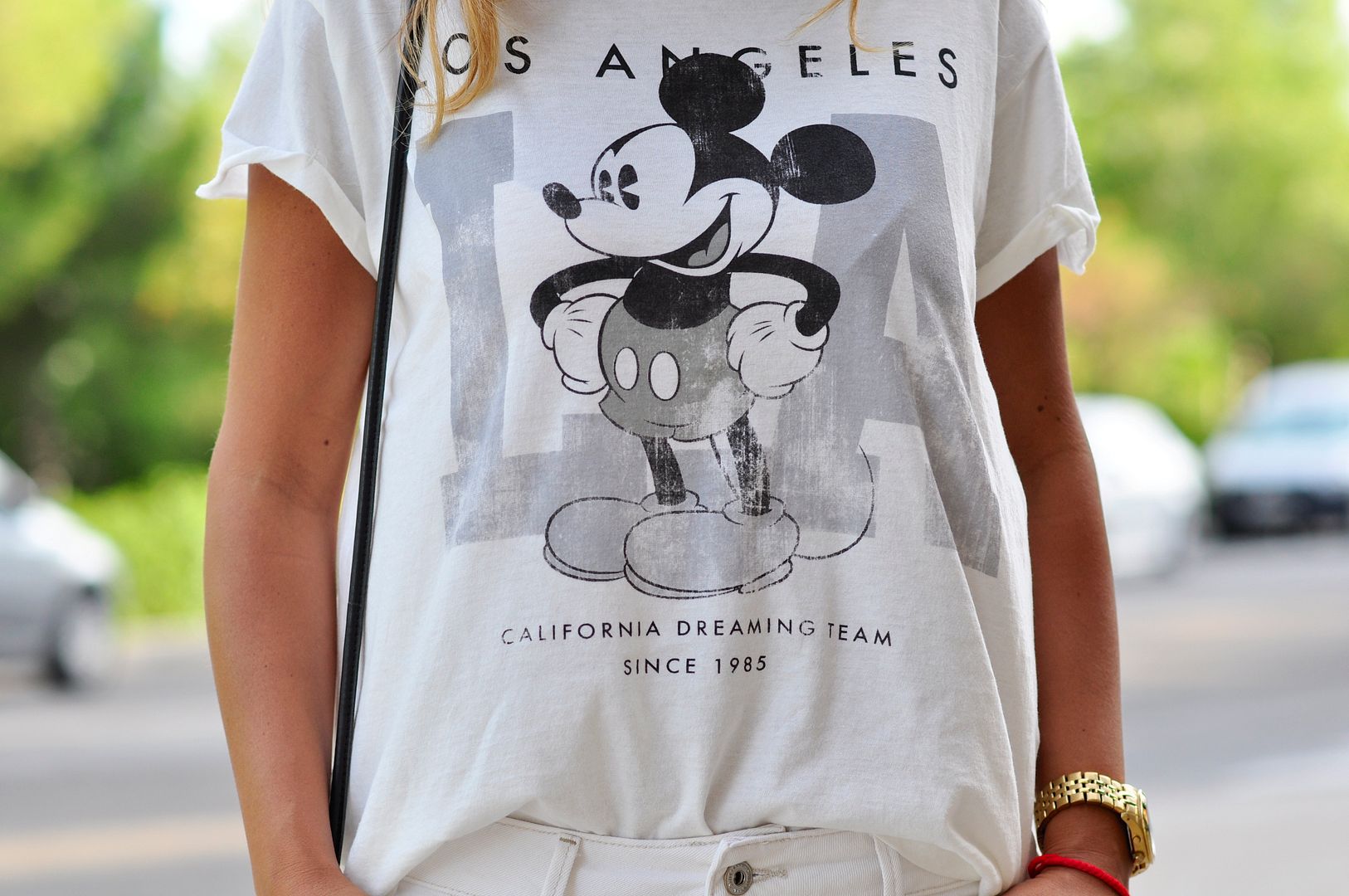 MICKEY MOUSE
t-shirt / short / shoes: Mango
hat: Gucci
bag: Zara
——————-
Podéis ver más en mi cuenta de instagram @necklaceofpearl