Los vestidos con detalles dorados siempre son perfectos para ocasiones especiales. Normalmente combino el dorado con tonos neutros como el nude o bien en contraste con complementos en color negro, pero en esta ocasión me apetecía un color diferentes y he optado por el azul para los complementos.
Los zapatos los podéis ver aquí en otro look, me encantan porque son como zapatos de superwoman con la combinación de azul/rojo combinados con el clutch navy .
Dresses with gold details are always perfect for special occasions. Normally I combine gold with neutral tones like nude or, in contrast with black color accesories, but this time I fancied a different color so I opted for the navy blue.
With regards the shoes, you can see here another outfit, I love this shoes because they are like superwoman with that awesome combination of blue&red combined with a navy clutch.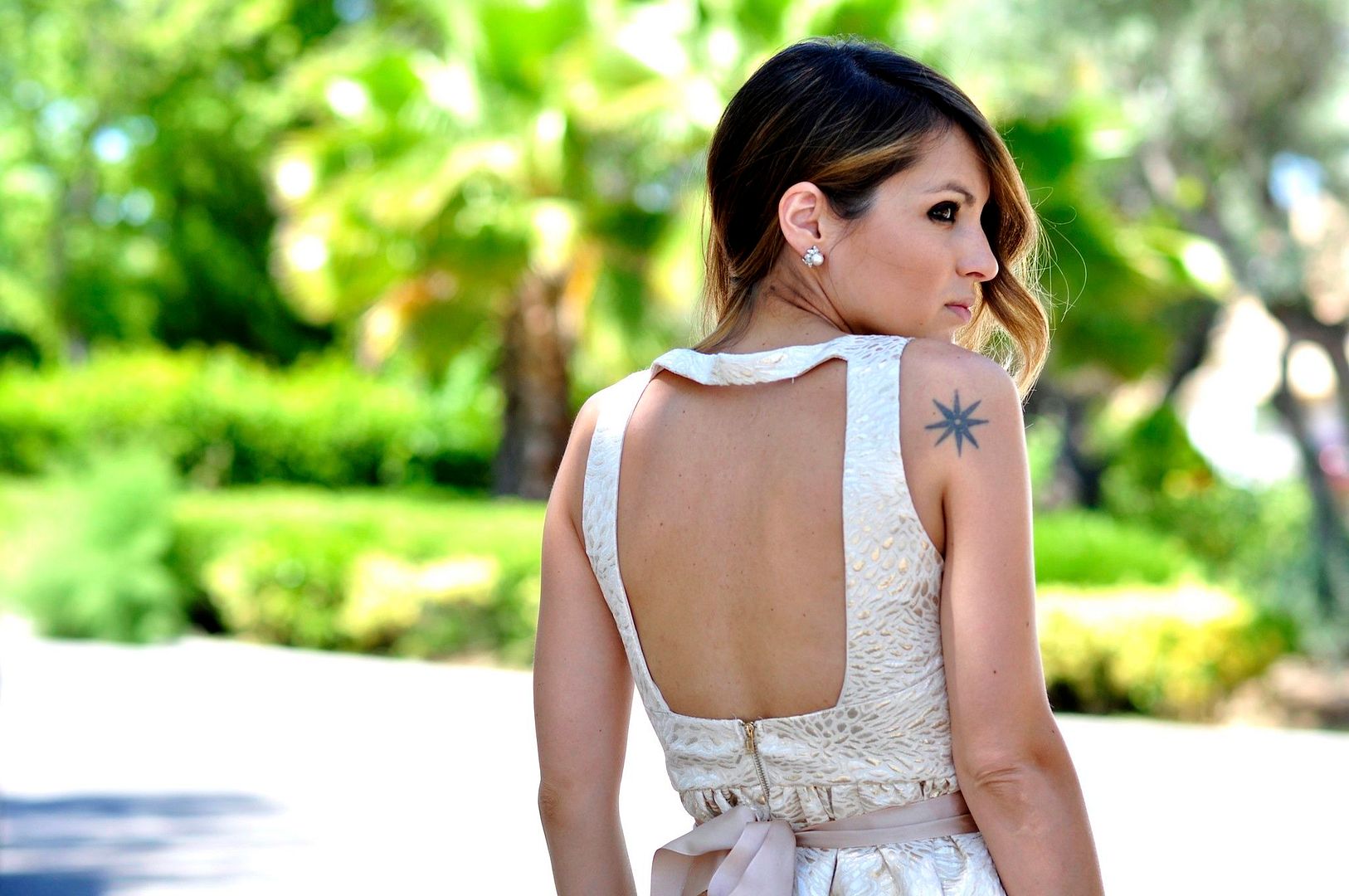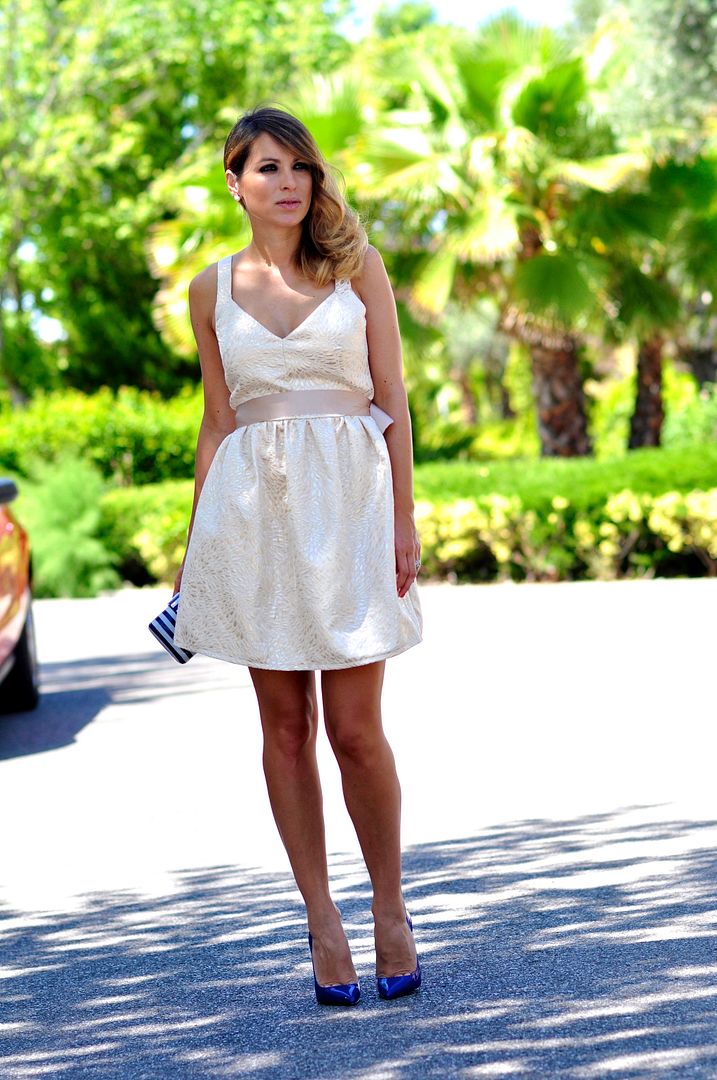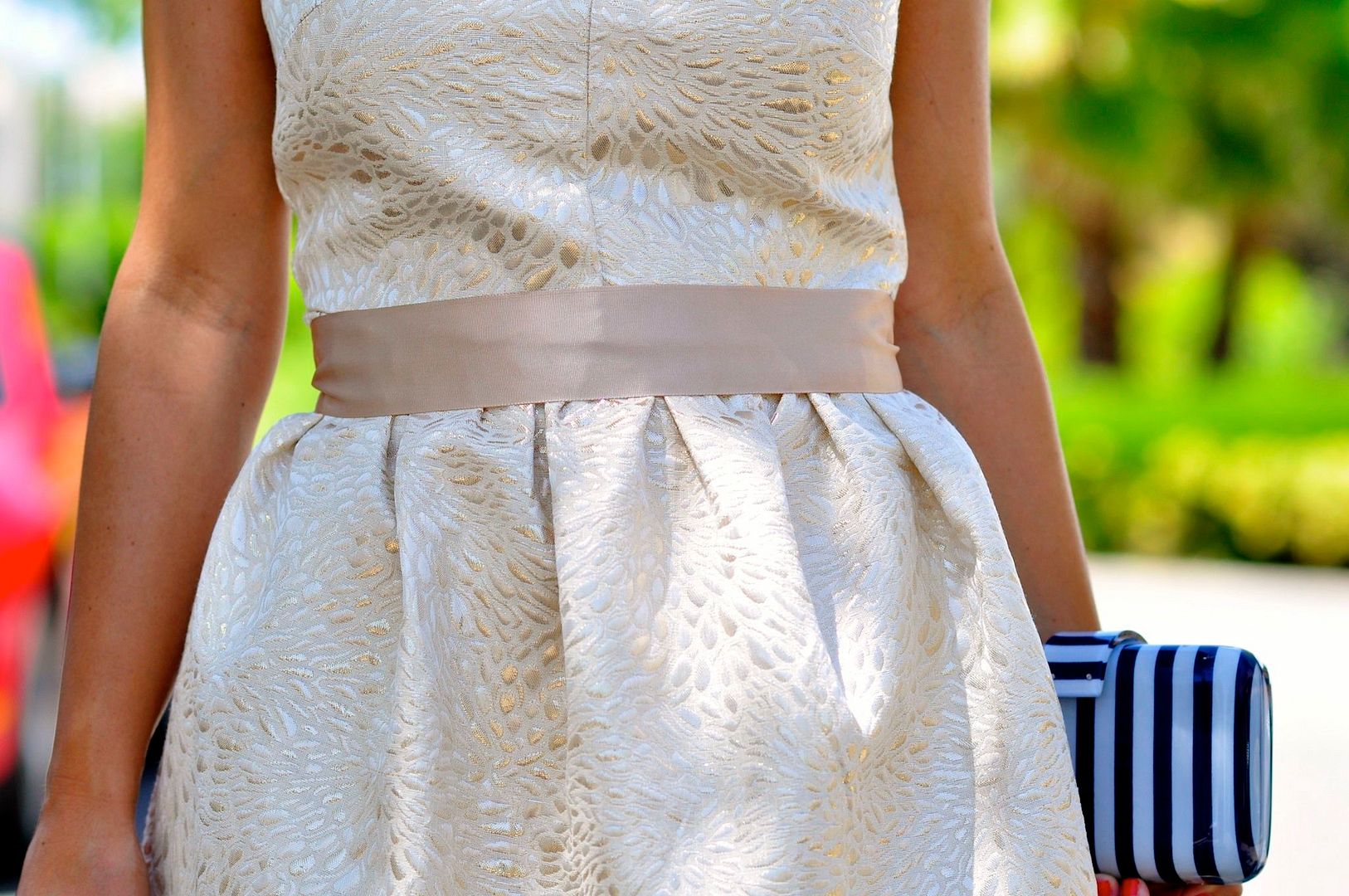 golden dress and blue
vestido/dress: Kuka&Chic
bolso/clutch: Zara (another outfit here)
zapatos/ redsoles shoes: Christian Louboutin
————
Localization: Madrid, Spain
Te gusta este Outfit ? / Do you like this ?
[ratings]
*ya tenemos ganadora del sorteo de Menbur, Felicidades Inma Padrós!!!