yellow & purple flower skirt
Una de mis combinaciones favoritas es la mezcla de amarillo con violeta, son dos colores que me encantan y juntos forman una mezcla perfecta!!;) Esta falda me encantó nada más verla porque me vinieron a la cabeza estos zapatos amarillos que ya os he mostrado en varios looks (los podéis ver aquí y aquí) ,además de tener un color precioso para la primavera me resultan súper cómodos…me los pondría con todo!!jejeje
La chaqueta denim ya veis que la uso habitualmente en primavera aunque ahora con el calor que por fin tenemos ya no hace falta!!
One of my favorite dress combinations is to mix the yellow with purple colors that I really love and both together makes it perfect!  The skirt it's something that I loved the first time I saw it fits great with these yellow shoes.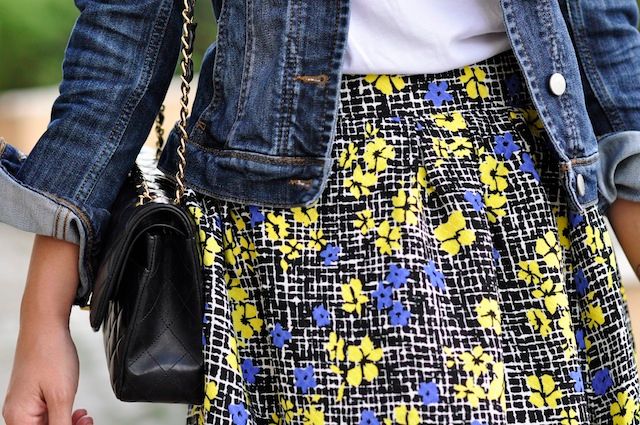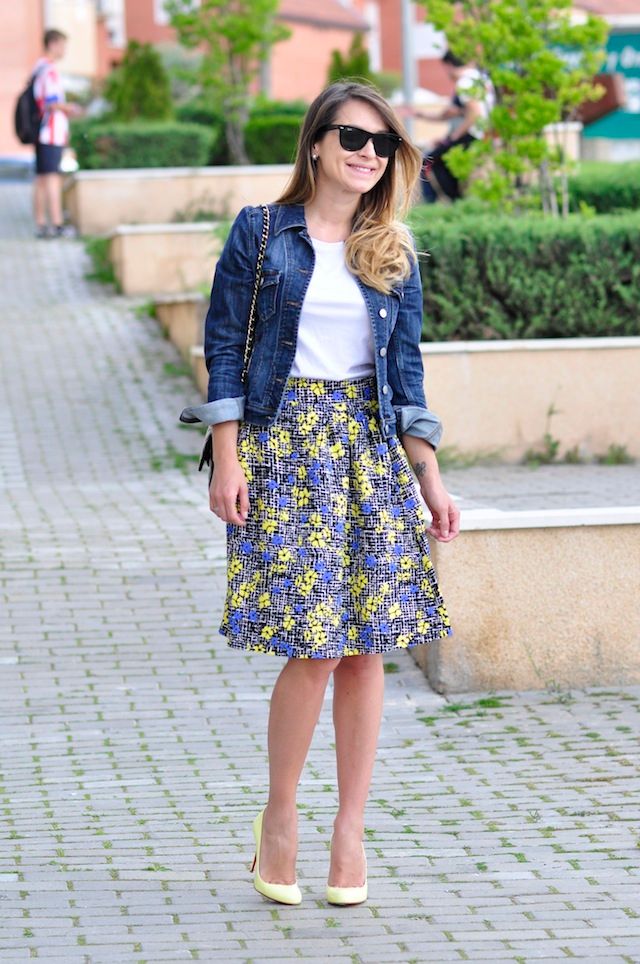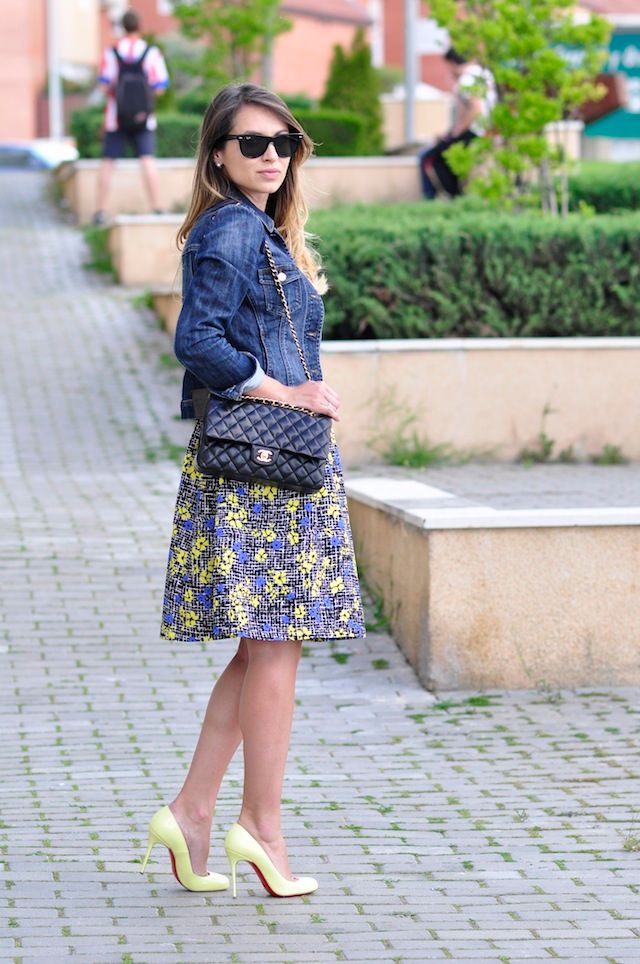 chaqueta/jacket: Zara
falda/skirt: Sheinside
bolso/handbag: Chanel
zapatos/shoes: Christian Louboutin
Te gusta este Outfit ? / Do you like this ?
[ratings]