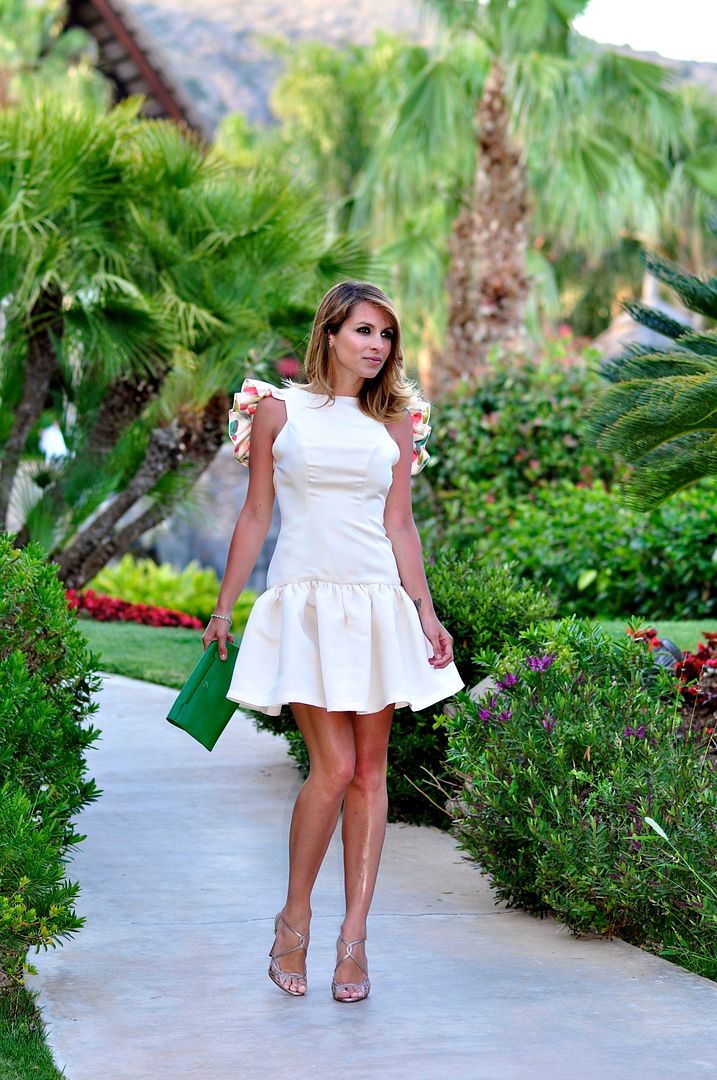 Hoy os muestro la segunda propuesta para BBC, en este outfit he optado por un vestido más propio de una comunión o bautizo ya que al ser blanco para una boda no sería tan aconsejable, además de por el tipo de largo del vestido. Aunque es un vestido blanco , me encanta el color que le aporta los detalles de las mangas con el estampado que representan unas alas inspiradas en la colección primavera-verano Ángel (a la venta en Enfant Terible C/Nuñez de Balboa,30)
Jugando con estos colores he optado por aportar color con los pendientes con circonitas en color rubí y la pulsera en tonalidades esmeralda.
Las sandalias en piel rosa dorada son perfectas para este tipo de estilismos!!
Today I show you an outfit with a nice white dress, perfect for special events. I love the dress' sleeves detail like a angel wings. The pictures has been taken at the amazing place of Asia Gardens, a real paradise in Benidorm (Spain), where I felt like being in the heaven.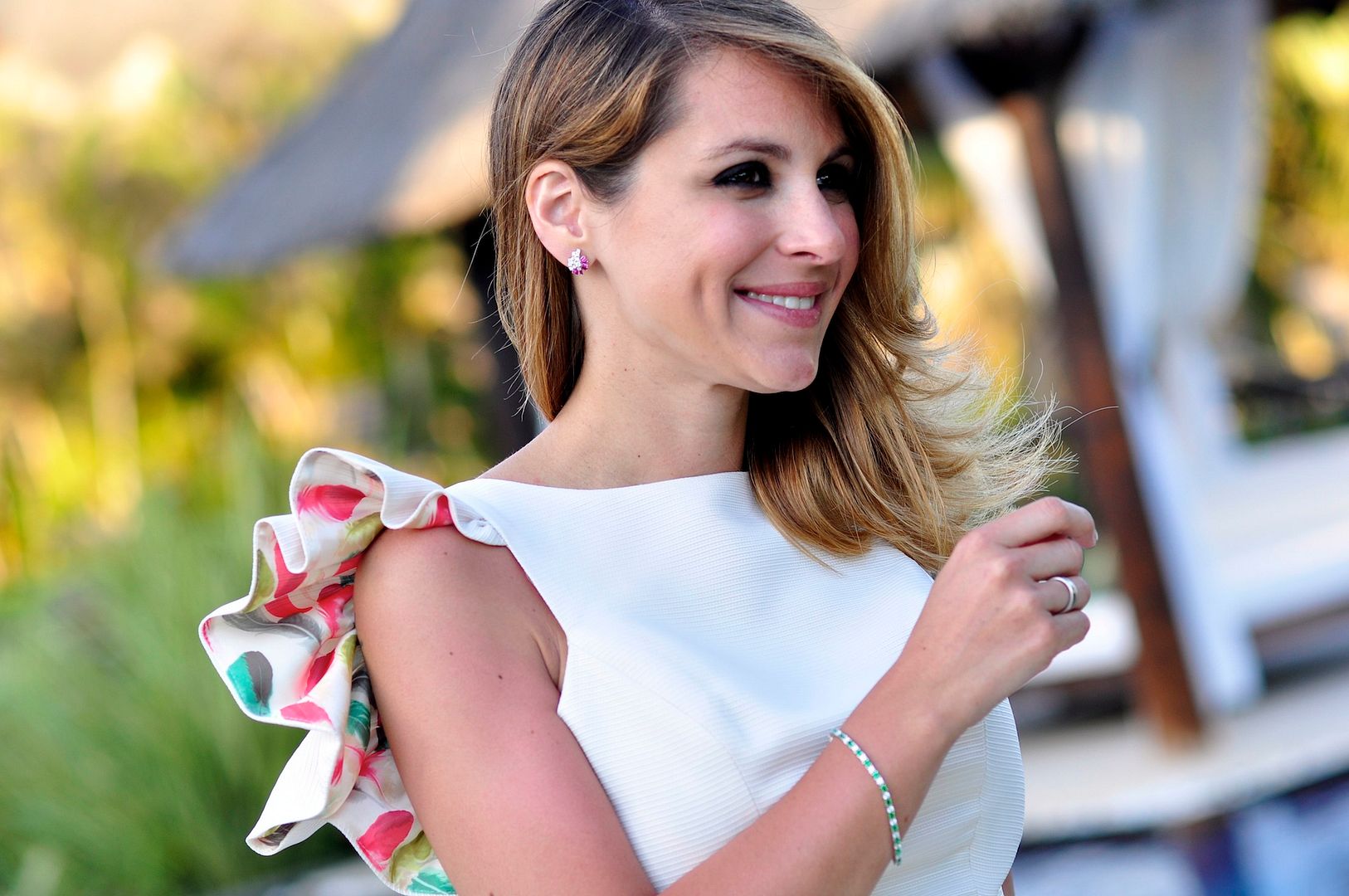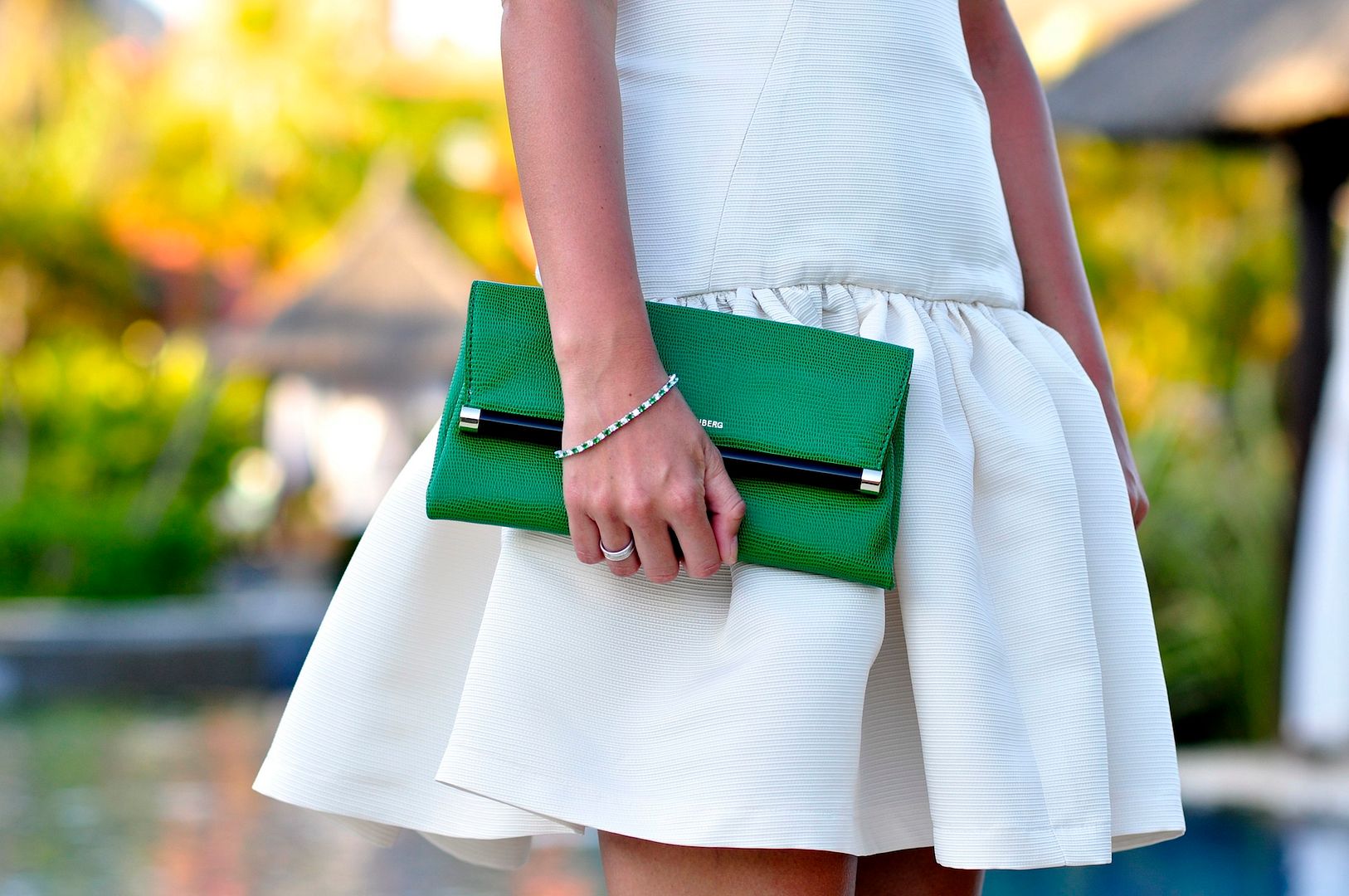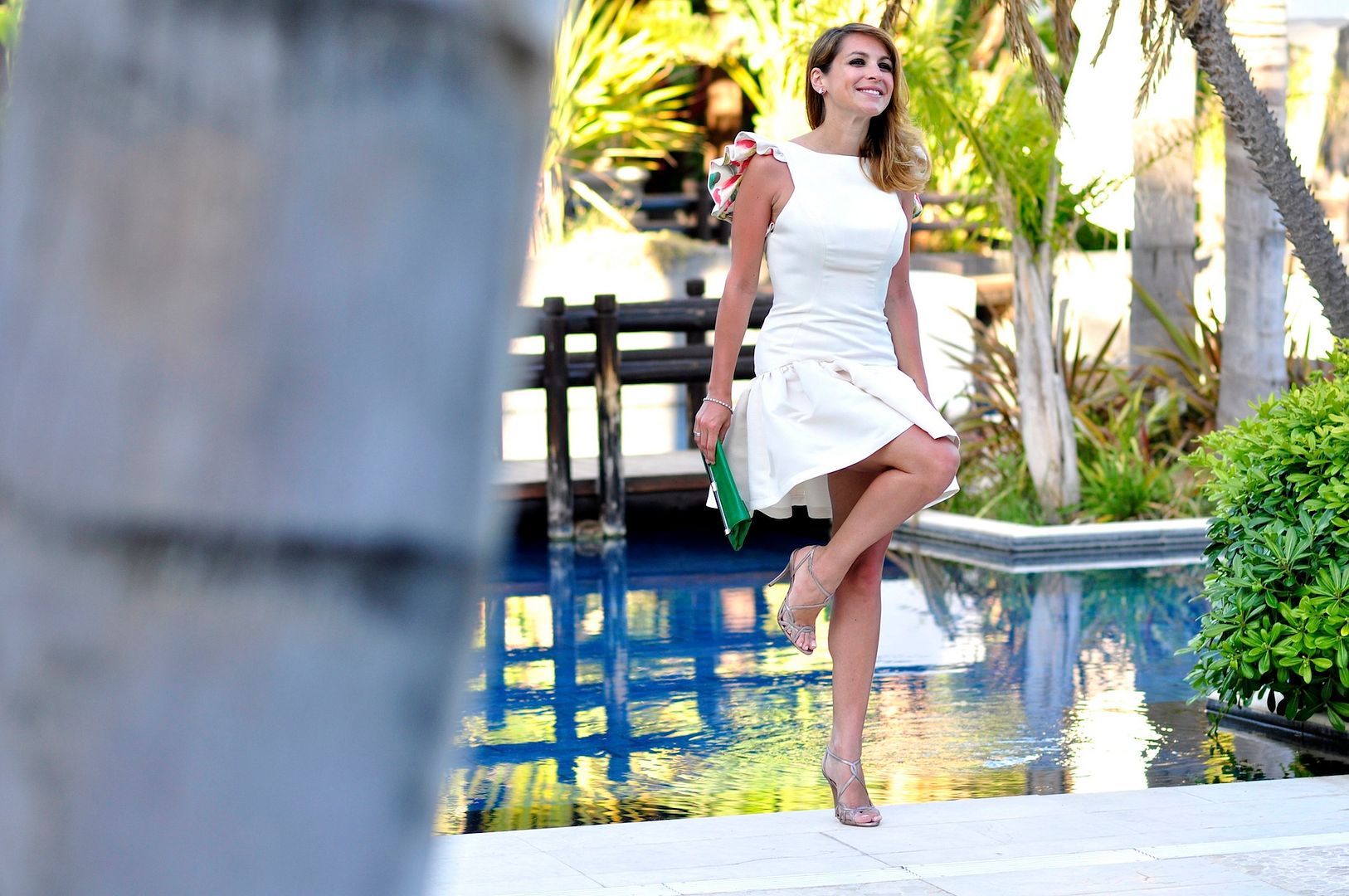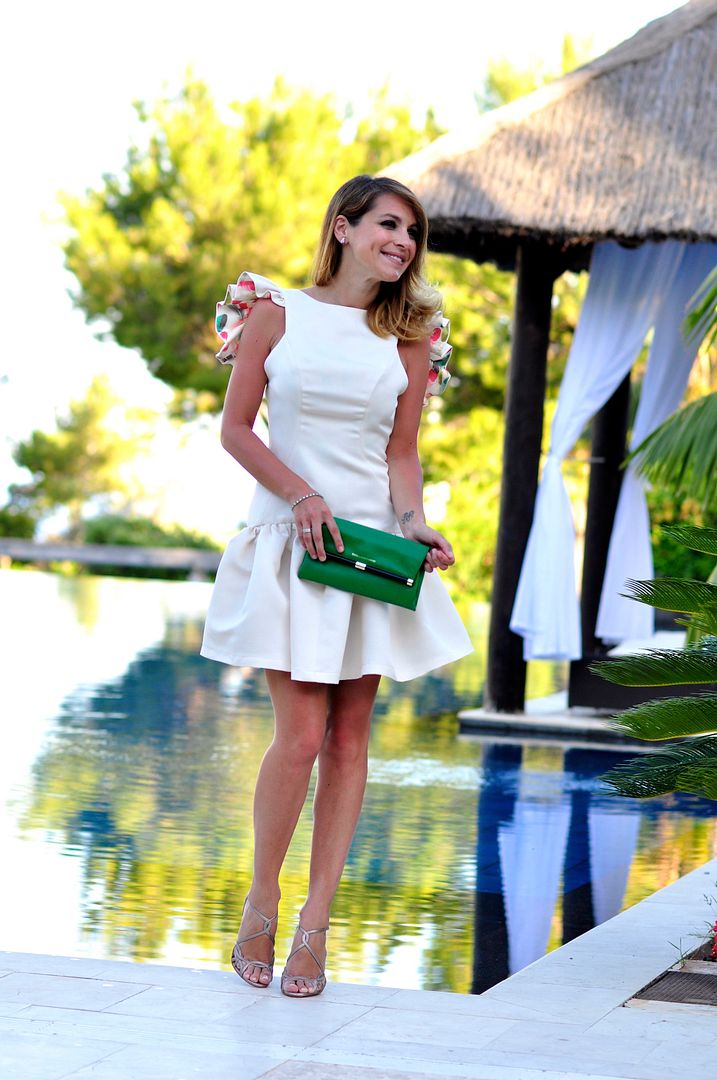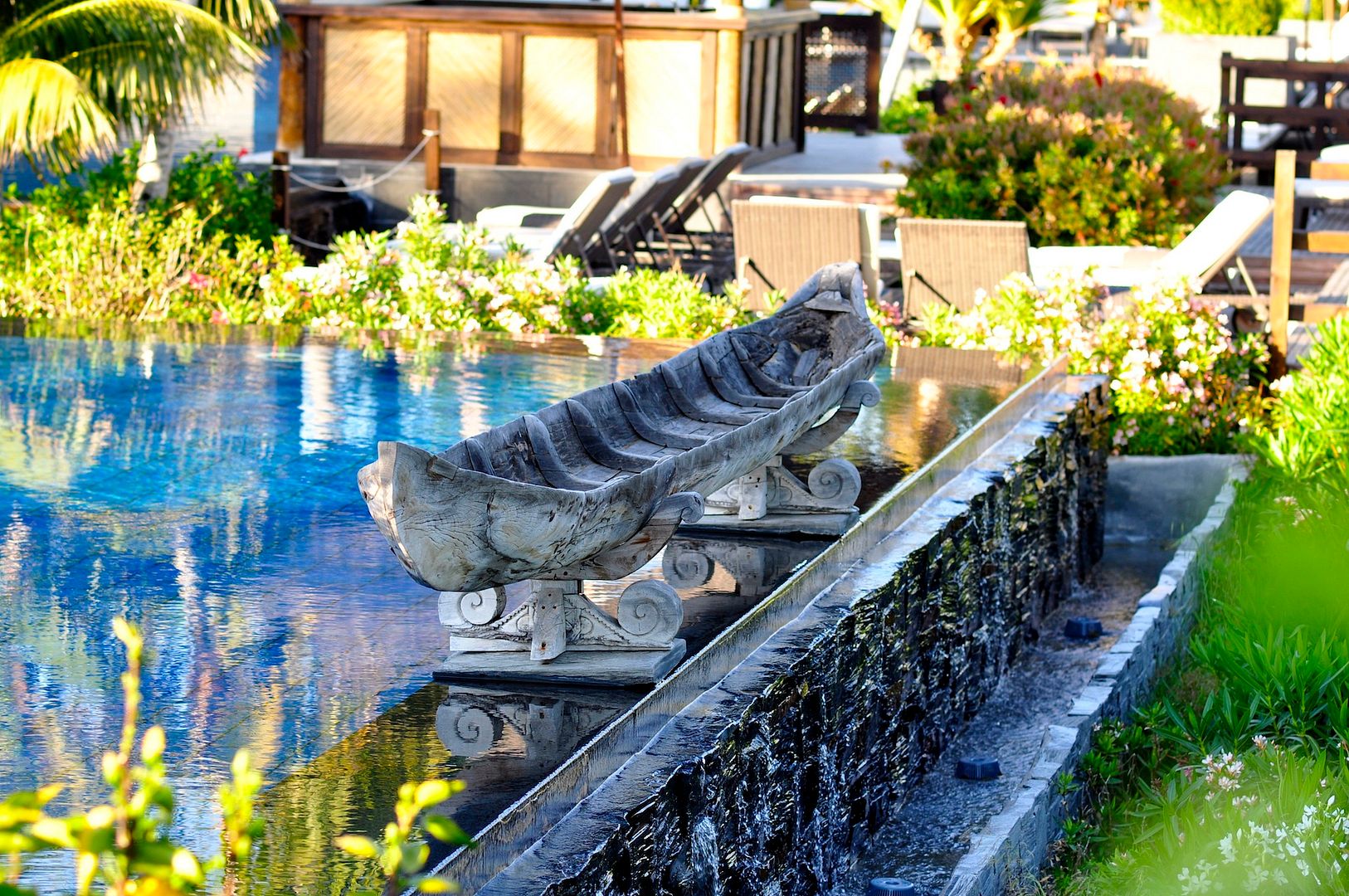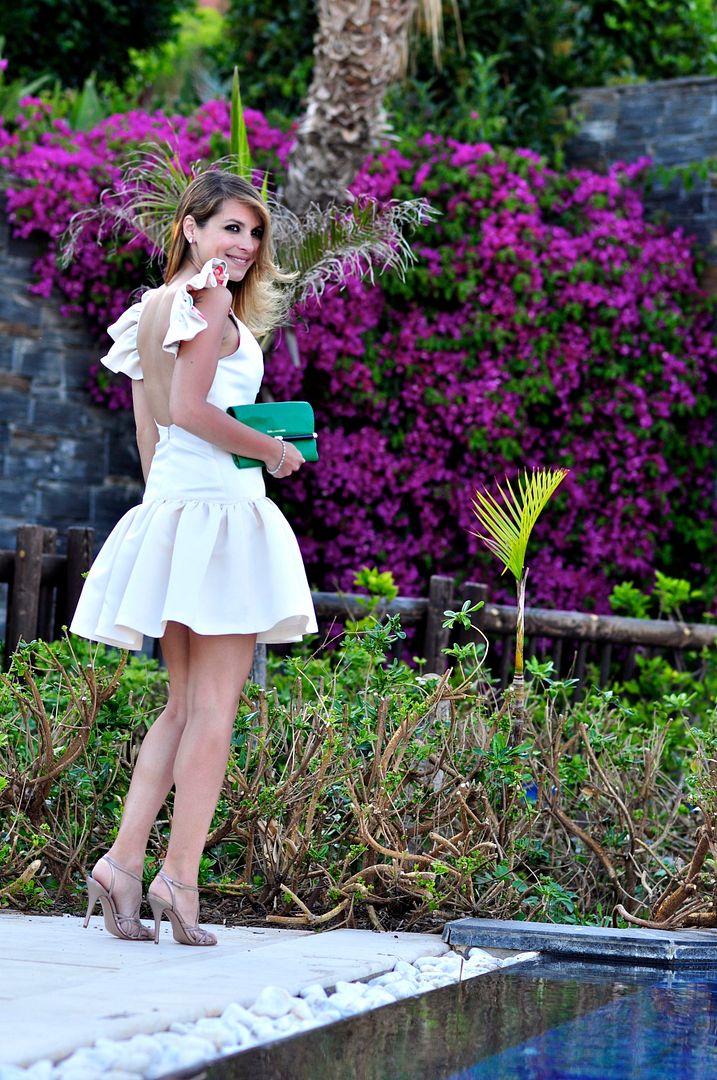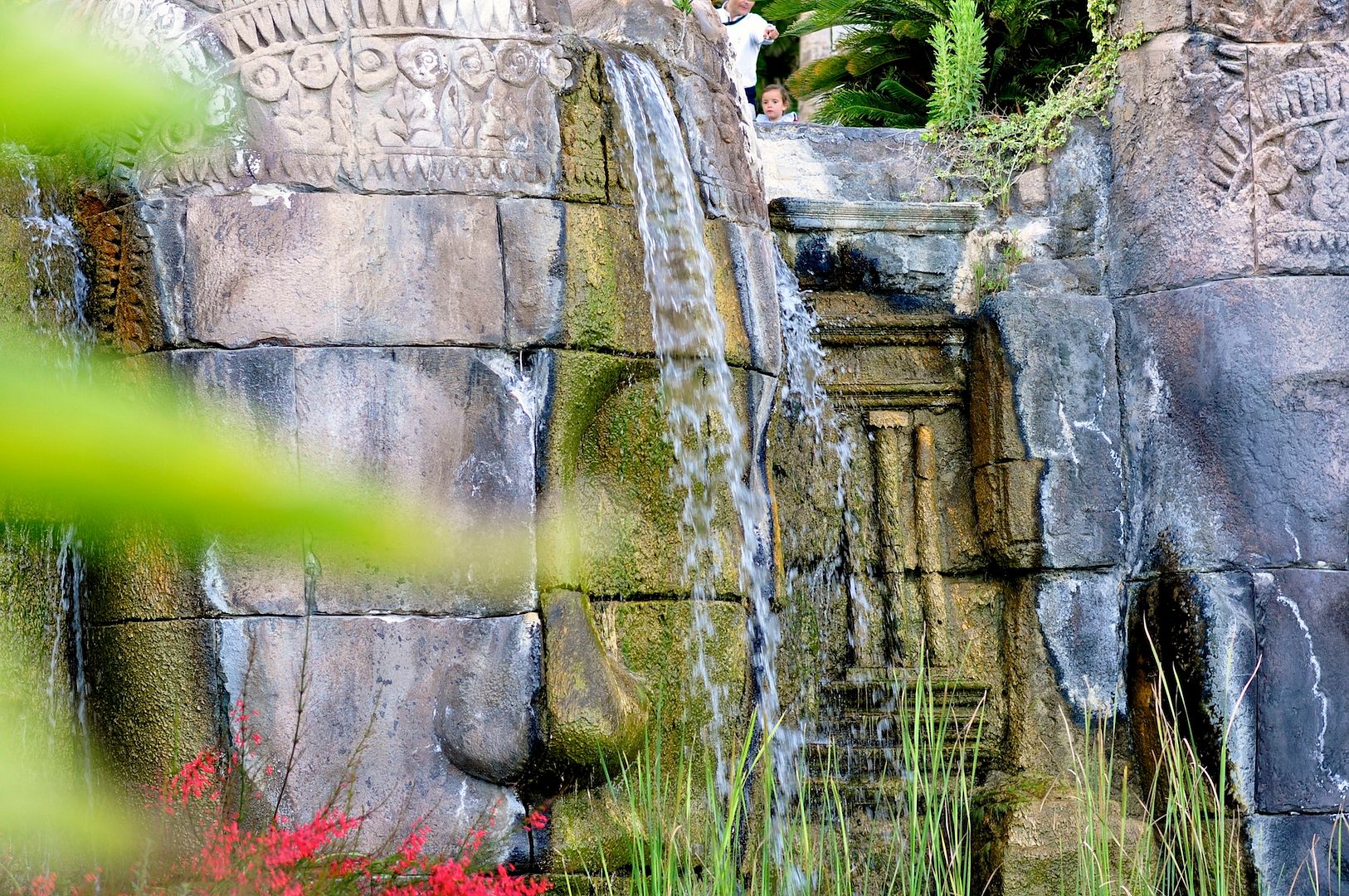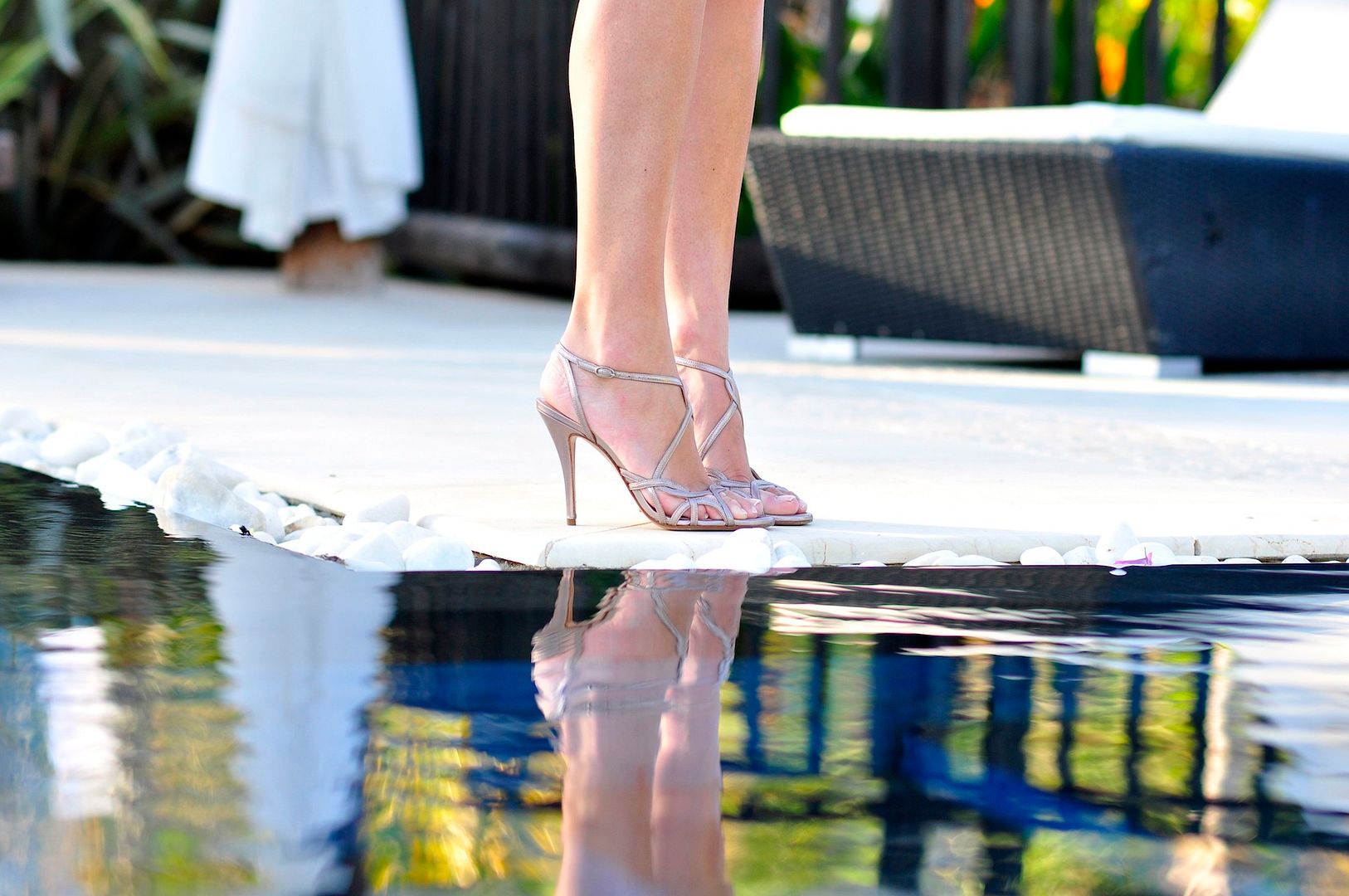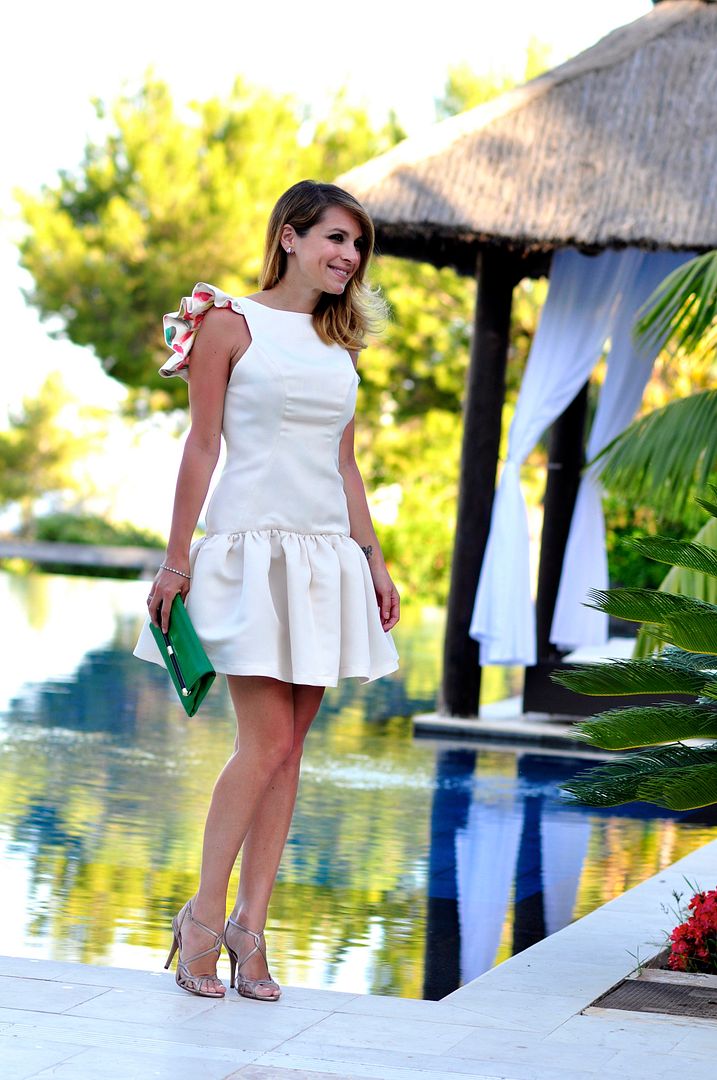 SPECIAL BBC: white dress
vestido/dress: Marta Ferrao
pendientes/earrings: Valentina Salerno
bolso/clutch: DVF
pulsera/ bracelet: Valentina Salerno
sandalias/sandals: Pura López
———————————
Localization: Asia Gardens
Te gusta este Outfit ? / Do you like this ?
[ratings]