Hunter for spring outfit
El tiempo es una locura, he pasado de los looks primaverales a looks más propios del otoño…estos días nos ha abandonado la primavera para dar paso a la lluvia y el fresquito y he tenido que volver a ponerme, a estas alturas, las Hunter!!:( Para darle un estilo más alegre opté por esta blazer de flores.
The weather is being so crazy in Madrid this Spring, I've changed the most own spring outfits for the Autumn ones due the weather so, in order to give a more cheerful style at this grey day to the outfit I chose this floral blazer.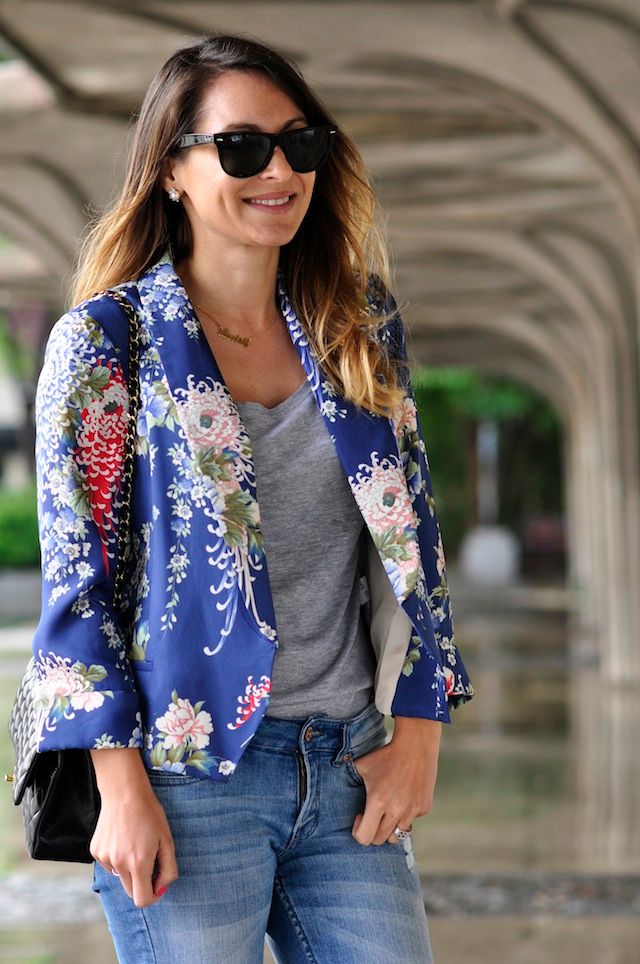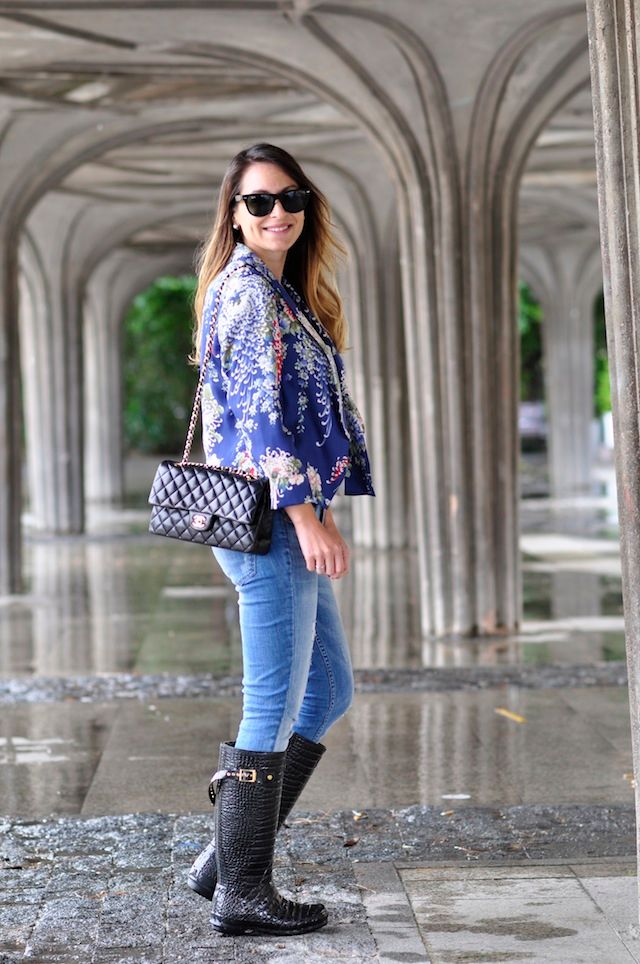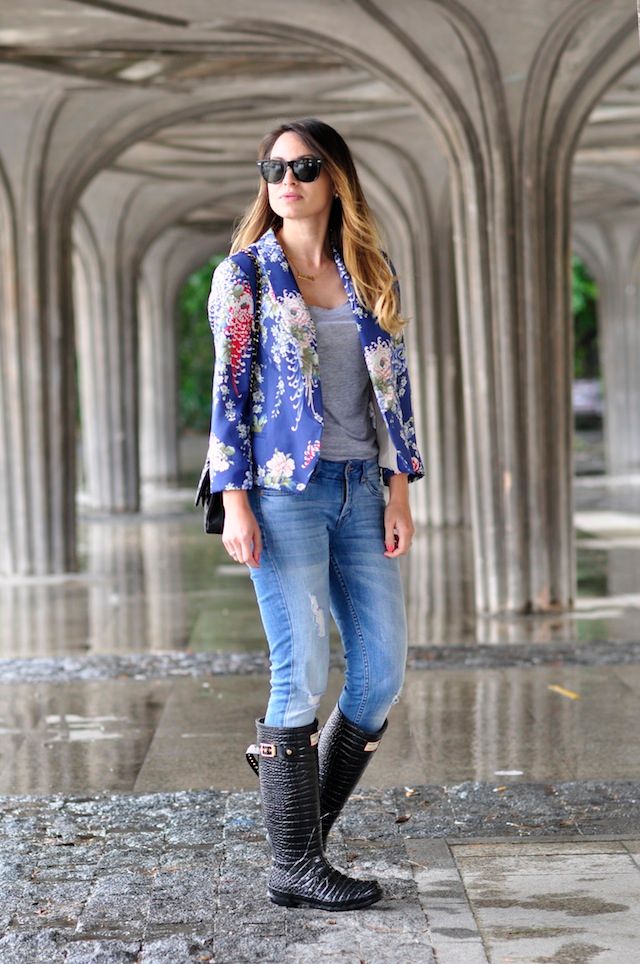 Blazer :Zara
camiseta/t-shirt: Bershka
jeans: H&M
bolsos/handbag: Chanel
botas/boots: Hunter by Jimmy Choo
Te gusta este Outfit ? / Do you like this ?
[ratings]