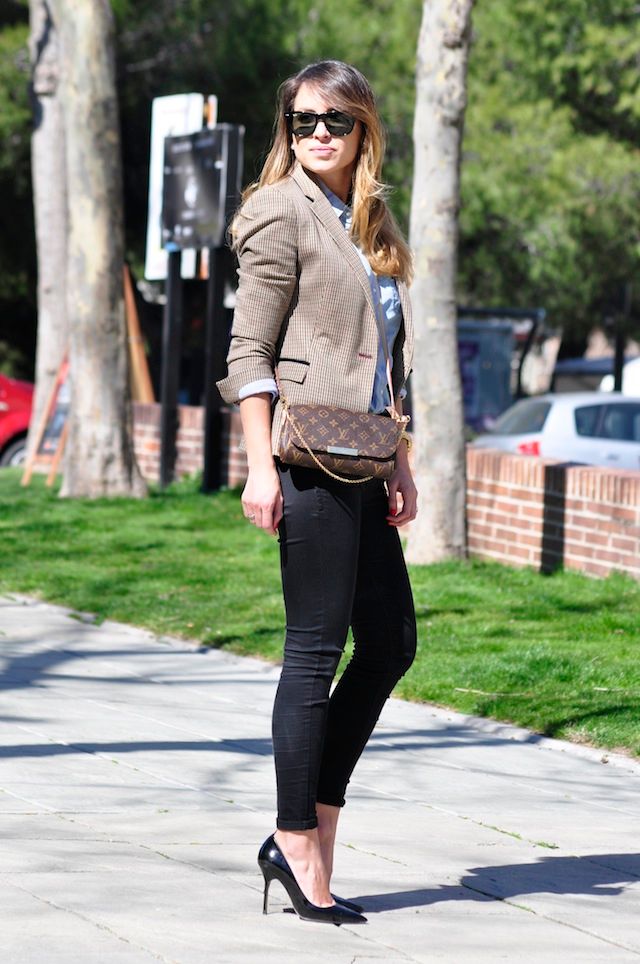 working day
Los looks que suelo mostrar en el blog son los que me pongo los fines de semana o para hacer planes, es cuando tengo tiempo para hacer fotos y cuando me puedo poner lo que realmente me apetece. Para trabajar llevo looks más serios, por eso no los suelo mostrar, pero el lunes me pude hacer fotos cuando salí a comer. Este es uno de los looks que suelo utilizar para mi día a día laboral, un pantalón negro con una blazer siempre funciona, en esta ocasión he incorporado un toque más casual con la camisa denim. 
Y he estrenado mi nuevo bolso de Louis Vuitton que es perfecto porque al llevar bandolera es muy versátil para llevar de día o tipo clutch para los looks de noche. 
Qué looks os soléis poner vosotras para ir a trabajar??
Usually I show the outfits on the blog that I wore on weekends or to make plans everyday, it's when I have more free time to take pictures and when I can dress me with all that I really want. For work I wear more serious outfits looks, that's the reason why I don't show that, but on Monday I could take pictures when I went out to have lunch. And here you have it, this is one of the looks that I use for my daily work, black pants mixed with a blazer always works, this time I added a more casual touch with a denim shirt.
And also I took advantage to release my new Louis Vuitton handbag which is to versatile to be used everyday or use it as clutch for evening outfits.
What looks do you usually use to go for work?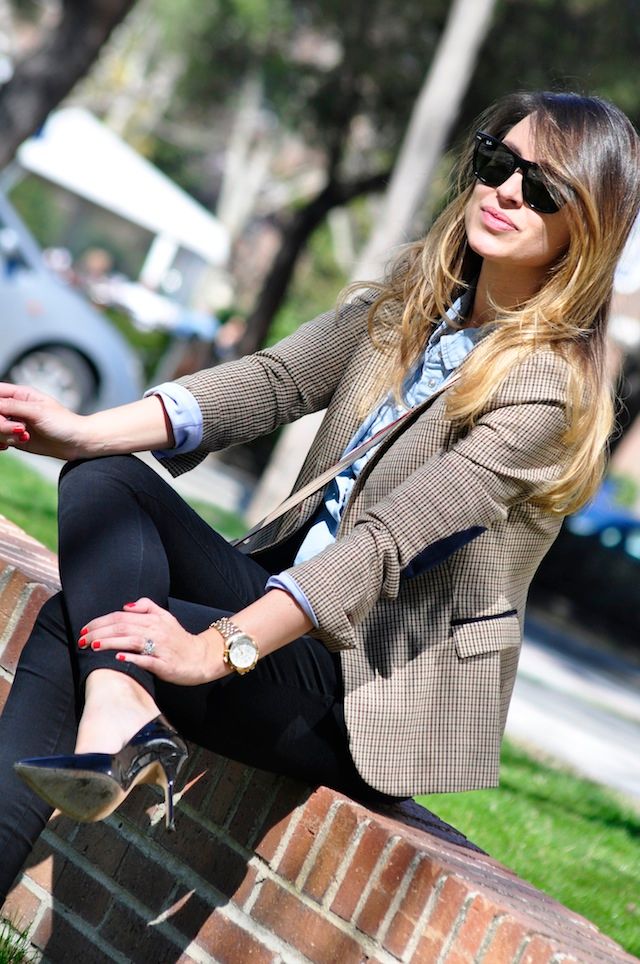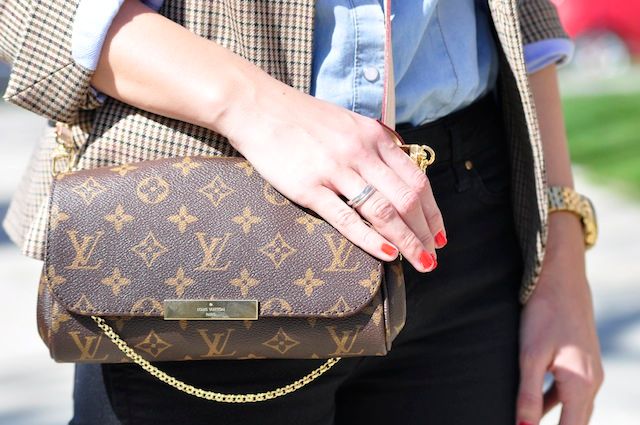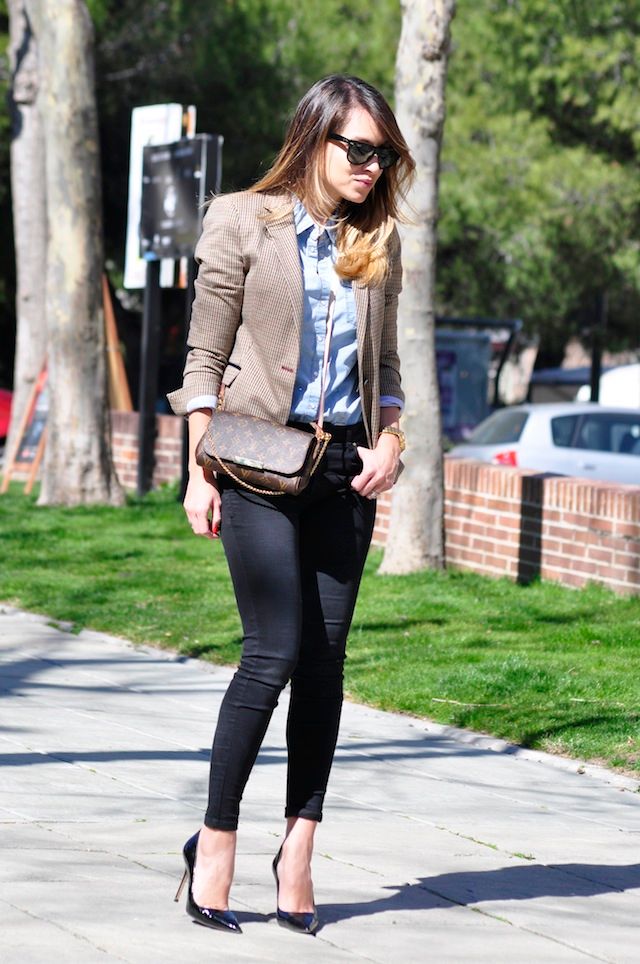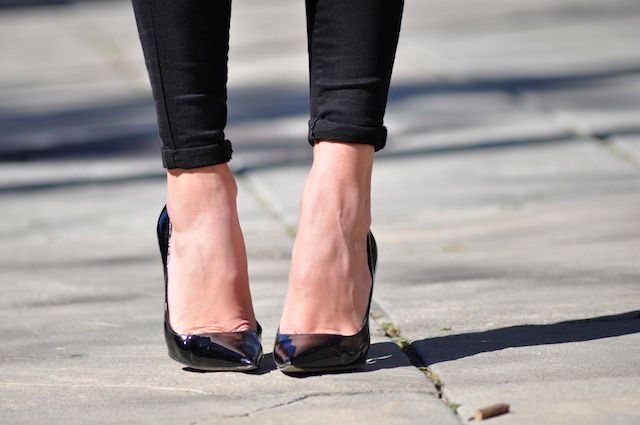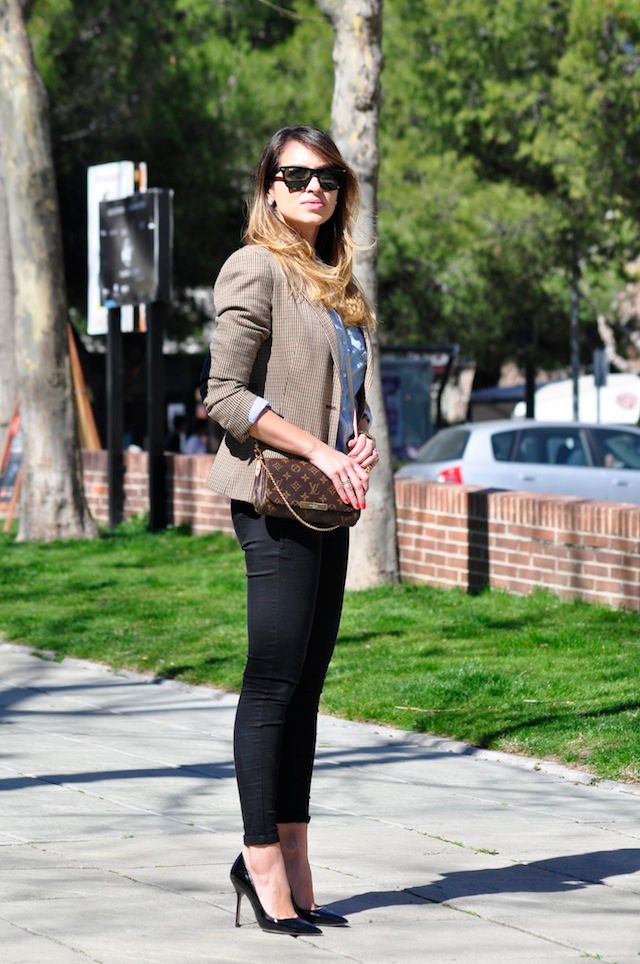 I was wearing:
chaqueta/blazer: Zara
camisa/shirt: Berskha
pantalón/jeans: Zara
reloj/watch: Michael Kors
bolso/handbag: Louis Vuitton
zapatos/shoes: Carolina Herrera
Te gusta éste Outfit ? / Do you like this ?
[ratings]