Este es el look que me puse el sábado, en instagram @necklaceofpearl os mostraba el detalle del vestido. Me encanta el estampado tan divertido del vestido, tiene cohetes, planetas, dinosaurios tocando el tambor, ojos, lemas como «bad girls don´t cry«, palmeras, estrellas…me encantó nada más verlo!!Como el vestido es ancho decidí entallarlo con un cinturón de Mango rosa y añadirle una blazer, aunque el tiempo primaveral que tuvimos en Madrid el sábado permitía ir sin ella.
Los complementos ya me los habéis visto en multitud de outfits, este vestido permite combinarlo con multitud de colores, esta vez opté por el azul en el bolso y un tono neutro nude en los zapatos. En la manicura el tono rosa «muchi,muchi» de Essie. 
Here you have the outfit I wore on Saturday. In my instagram account at @necklaceofpearl I showed the dress detail before. I love the cool print dress with the message «bad girls don´t cry«!! This dress can be mixed with a lot of colors, but this time I chose this blue bag and a neutral nude tone shoes.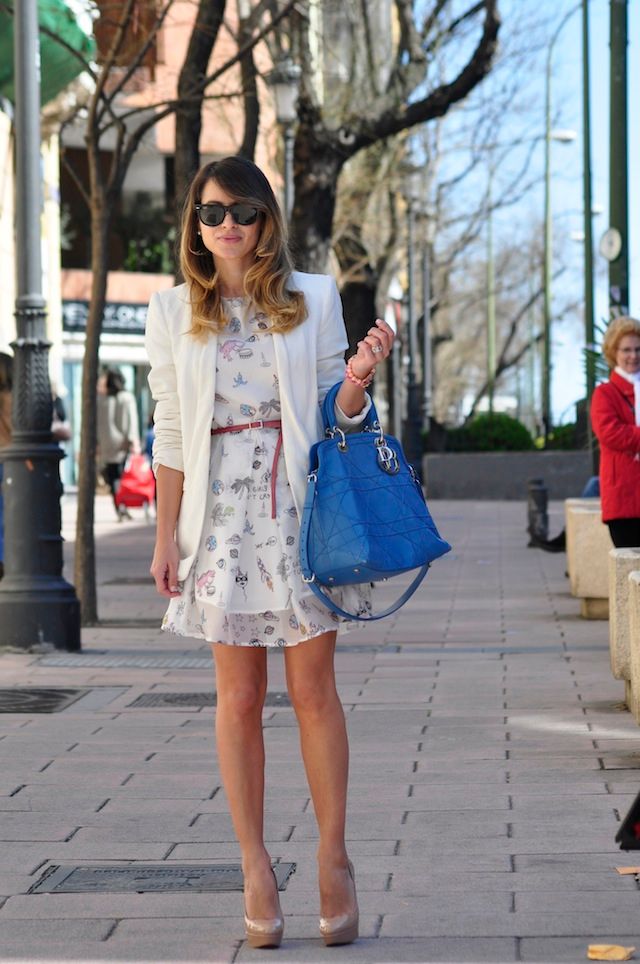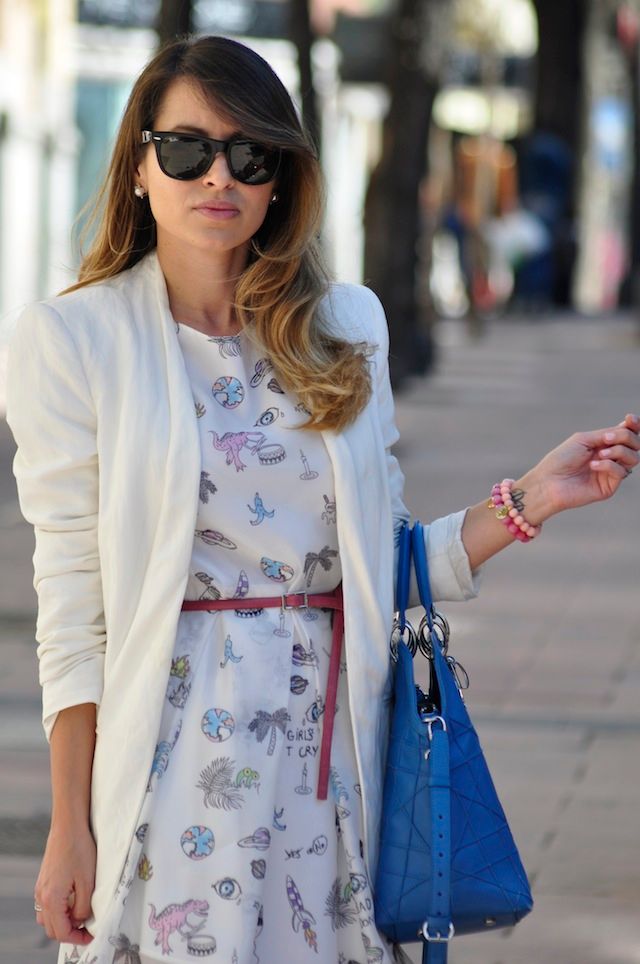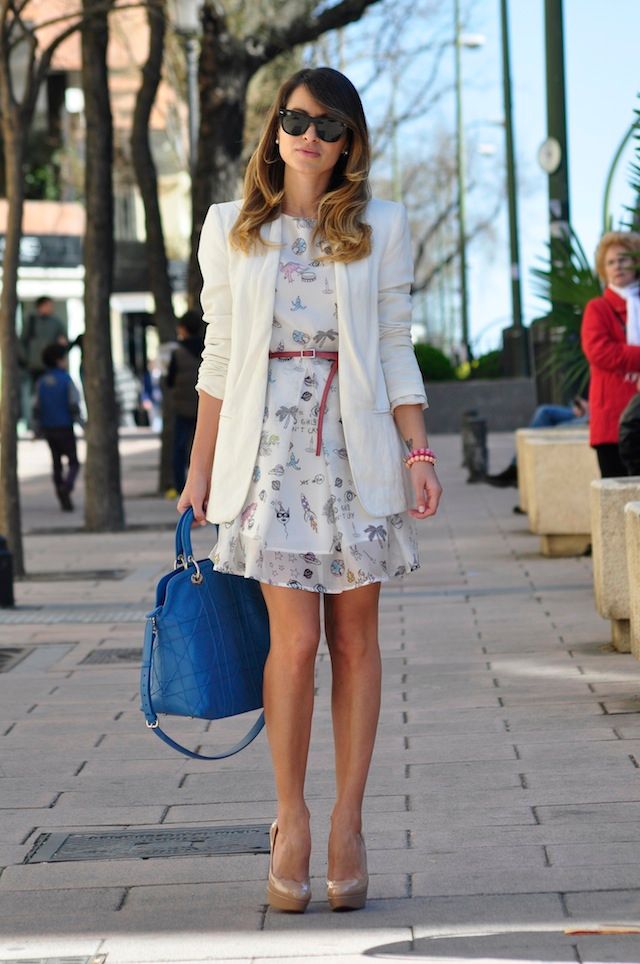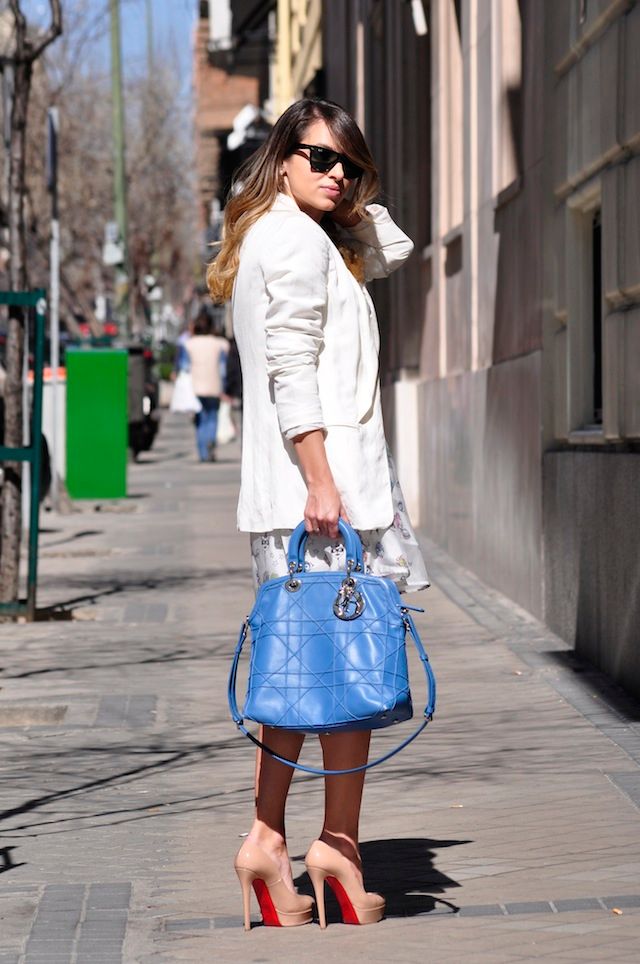 blazer: Zara
vestido: FrontRowShop
cinturón/belt: Mango
pulseras/bracelets: Little Pretty
bolso/bag: Christian Dior
zapatos/shoes: Christian Louboutin
Te gusta este Outfit ? / Do you like this ?
[ratings]