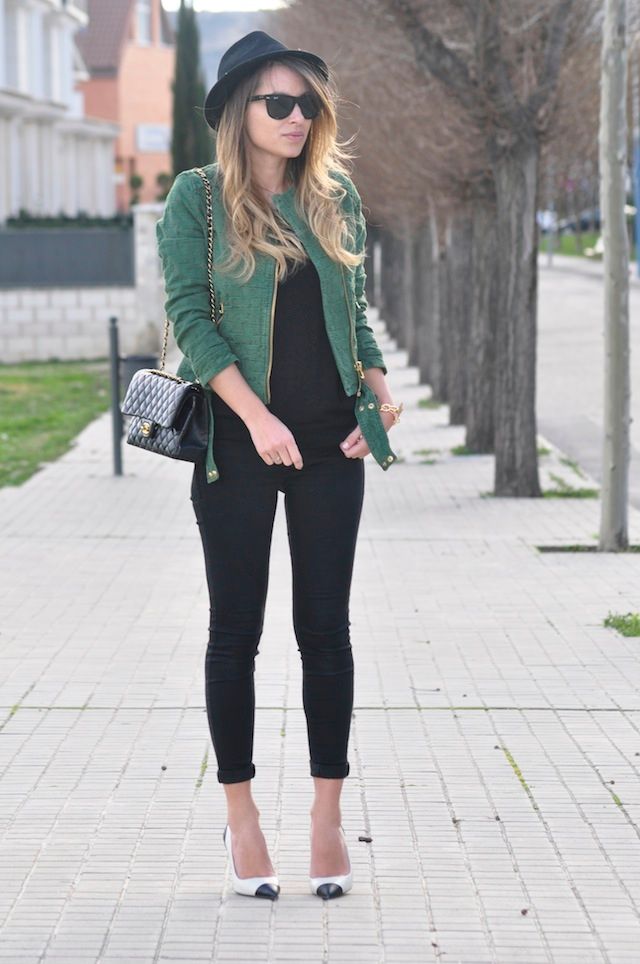 Una vez más el negro vuelve a ser el protagonista de mis looks, esta vez con un toque verde en la cazadora. Qué ganas de que llegue el buen tiempo y comenzar con las propuestas de primavera y con colores más alegres!!
Once again the black is the protagonist of my outfits, this time I have it with a green twist on the jacket. I'm looking forward to enjoy the good weather and start with the spring clothes and more cheerful colors!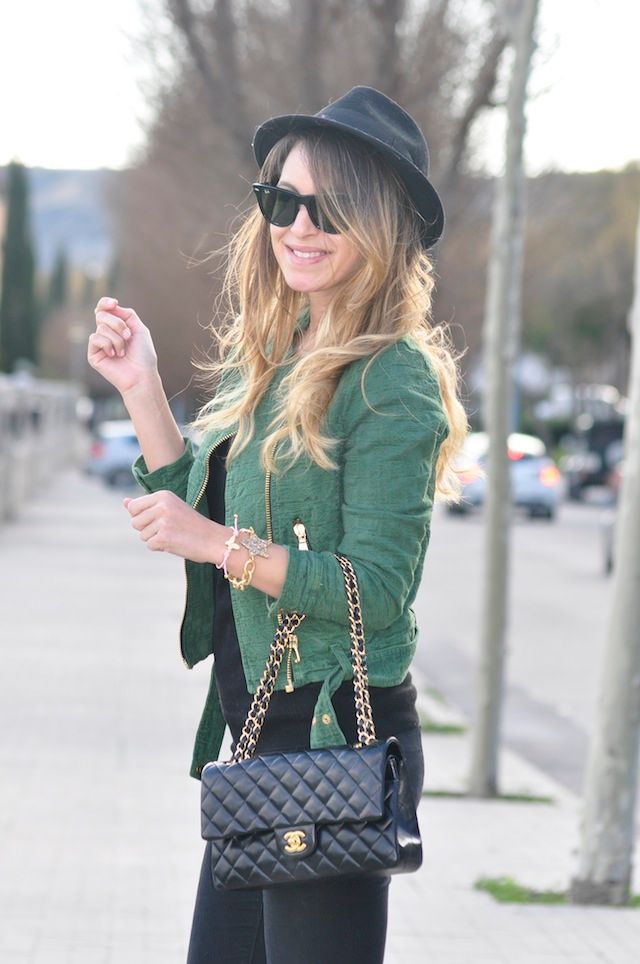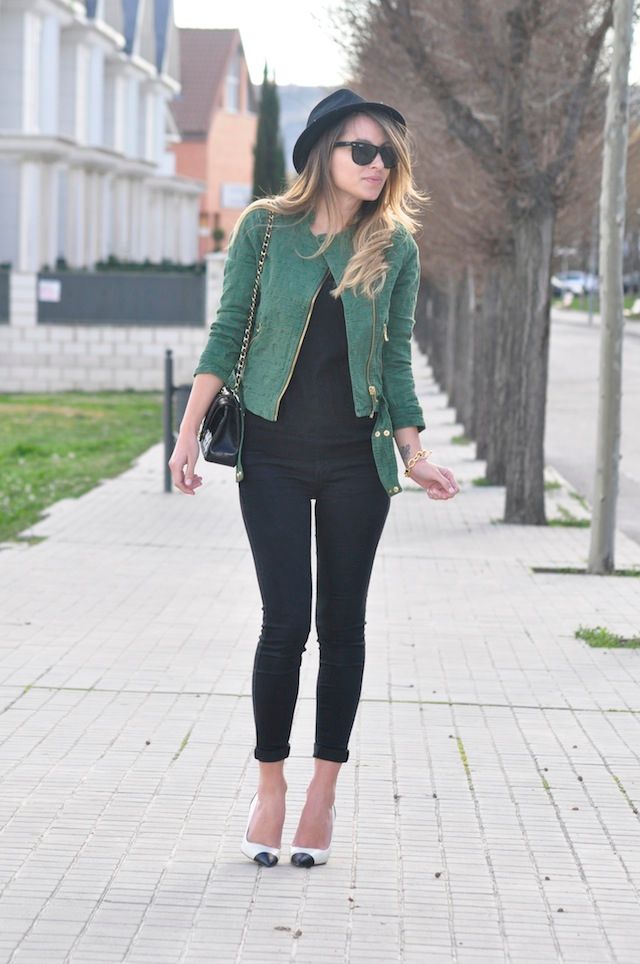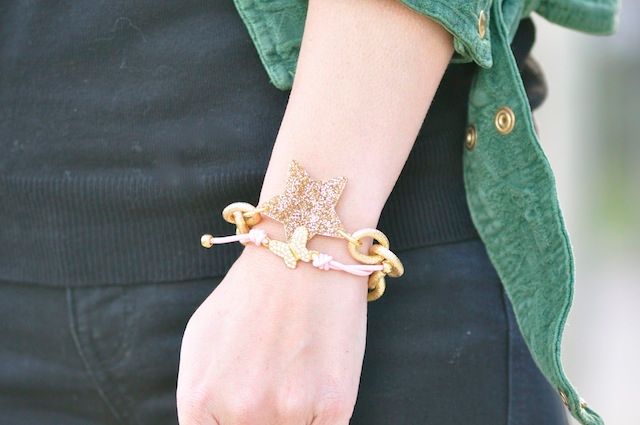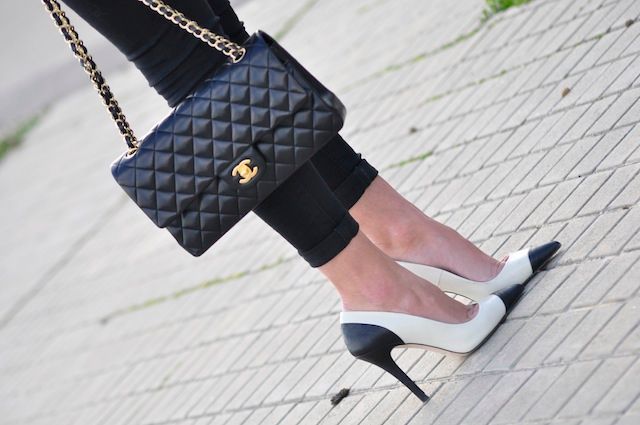 I was wearing:
chaqueta/jacket: Zara
sombrero/hat: H&M
jersey: Green Coast
jeans: Zara
pulseras/bracelets: McdPV
bolso/bag: Chanel
zapatos/shoes: Zara
Te gusta este Outfit ? / Do you like this ?
[ratings]