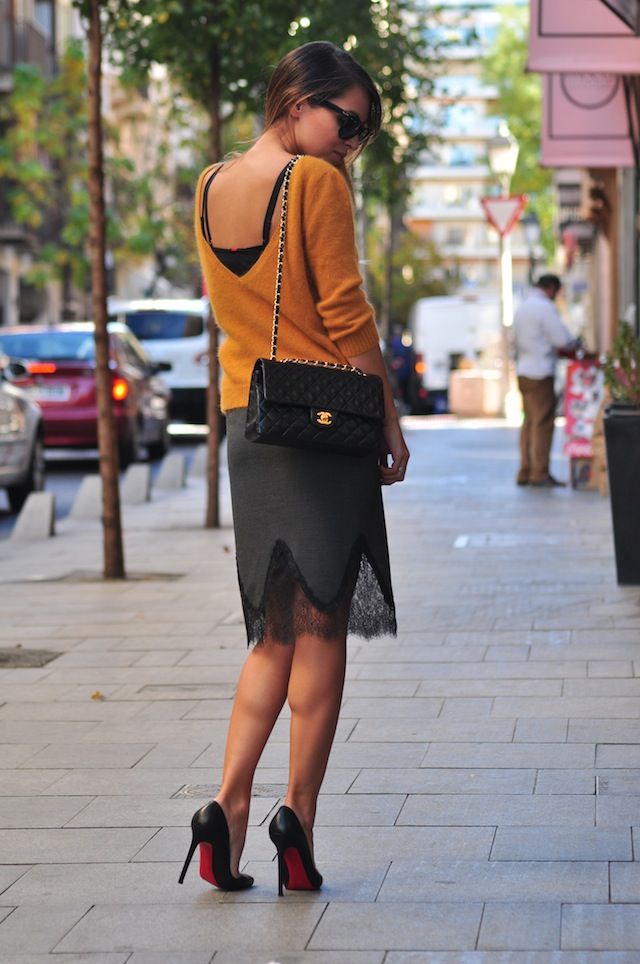 una falda lencera
Last week I showed you the detail of the outfit I wore that day. The romantic or ad-lib style is trending and I'm wearing it a lot because I've always loved this style so feminine and sensual.
On catwalk, we´ve seen similar proposals designed by Louis Vuitton, Gucci or Dolce Gabanna. And this trend has also reached low cost proposals, as Zara. It comes in dresses, tops and skirts.
The key to wearing this trend, without giving the impression of being newly awake, is to combine these clothes with textures like the knitted clothes or leather jackets, wearing as warm clothes.
I opted for a knitted sweater in mustard color, but sometimes I wear this skirt with my perfect jacket and I love the look that gives the leather clothes to the romantic ones!
La semana pasada os mostraba el detalle del outfit que llevaba ese día. El estilo lencero es tendencia y estoy abusando de él porque siempre me ha encantado este estilo tan femenino y sensual.
En pasarela hemos visto propuestas lenceras en los desfiles de Louis Vuitton, Gucci o Dolce Gabanna y esta tendencia ha llegado a las propuestas low cost, como Zara. El estilo lencero llega pisando fuerte con vestidos, tops y faldas.
La clave para llevar esta tendencia, sin dar la impresión de acabar de haber salido de la cama, es combinar estas prendas con texturas como el punto o cazadoras de piel como prenda de abrigo.
Yo he optado por un jersey de punto en color mostaza, pero en otras ocasiones me he puesto esta falda con la cazadora perfecto de cuero y me encanta el rollo que le da el cuero a las prendas lenceras!!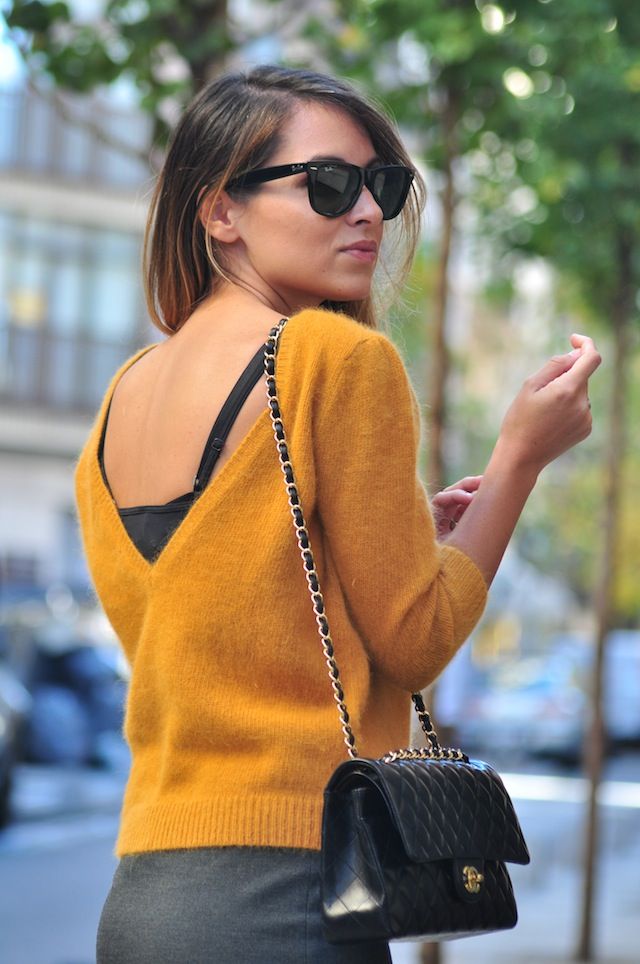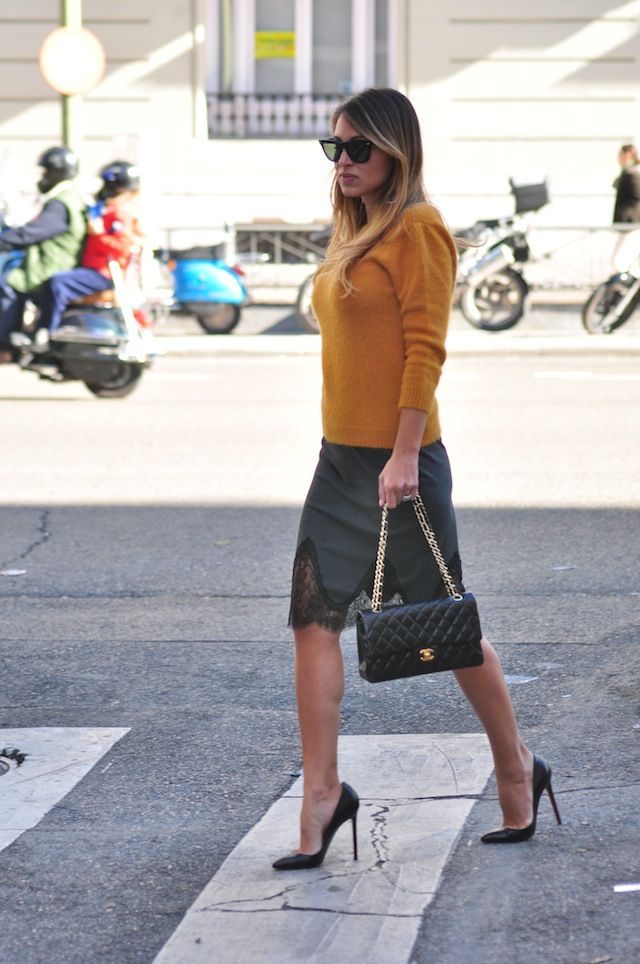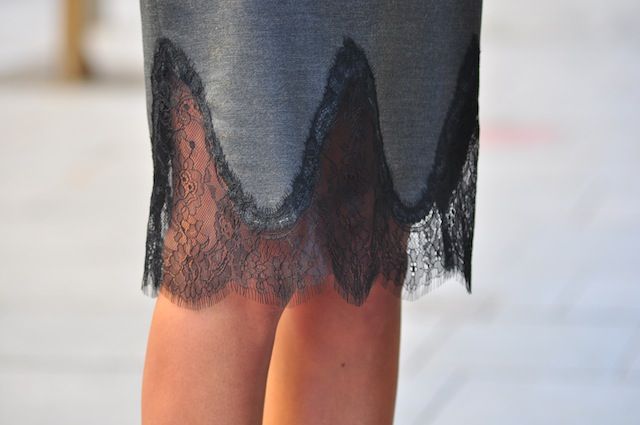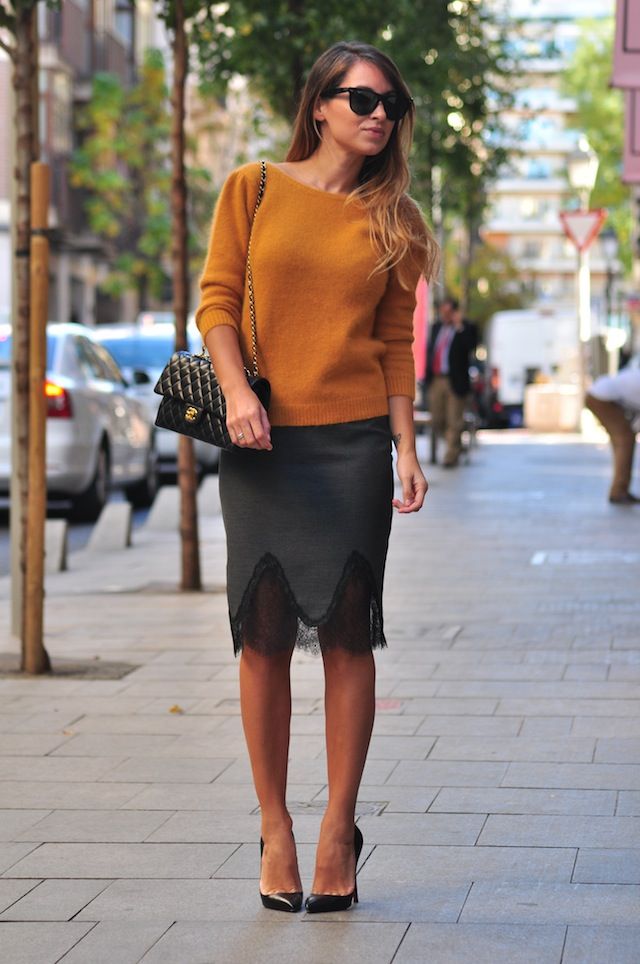 :OUTFIT:
jersey, falda: Zara
bolso: Chanel
zapatos: Pigalle Christian Louboutin