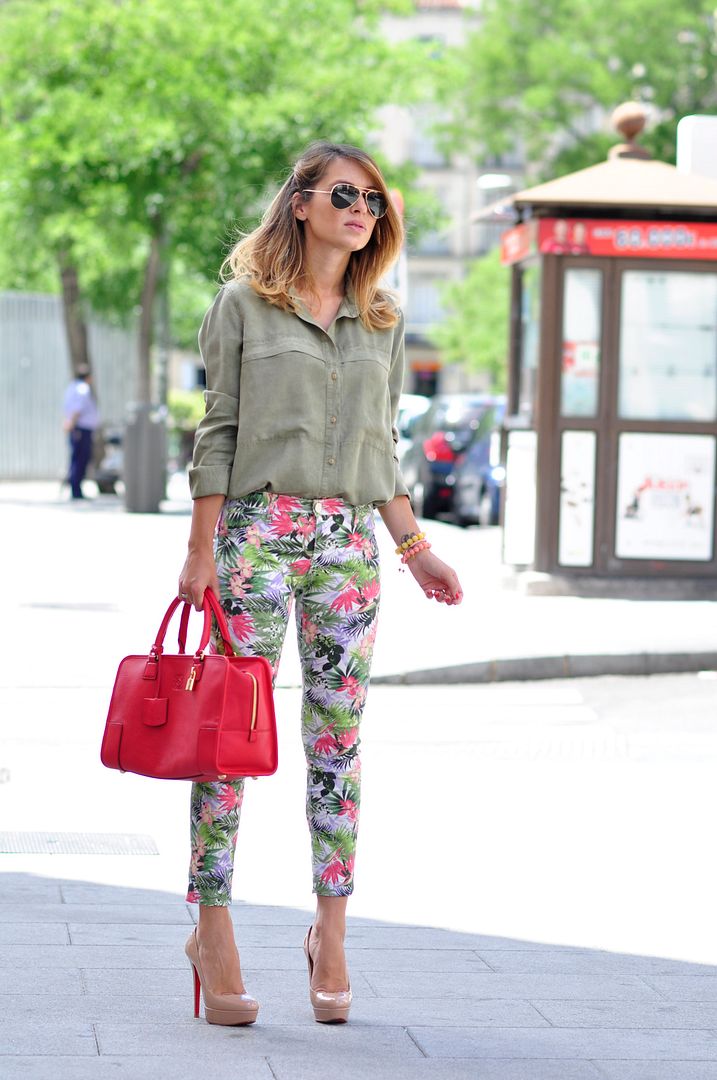 Buenos días!! Qué tal el fin de semana? Os recuerdo que ayer lanzamos el primer número de la revista"Breathe the new lifestyle" que os comentaba, con el cambio del blog, que sería una de las novedades que teníamos preparadas. Podéis ver la revista aquí 😉
El look que hoy os muestro es el que me puse el sábado para ir a comer a un restaurante peruano en Madrid (podéis ver mis recomendaciones de restaurantes en la revista). No me pude resistir a estos pantalones tropicales que me tienen loca, y en esta ocasión los he combinado con verde caqui y un toque rojo con mi nuevo Amazona de Loewe.
Qué os parece? 
Good morning! How was your weekend? Before everything, I wanted to remind you that yesterday we launched the first number of the magazine: «Breathe the new lifestyle» that I commented days ago, with the change of the blog, it would be one of the innovations that we made at the blog. You can view and download the magazine here 😉
With regards the today's outfit, it's the one I got on Saturday for lunch in a great Peruvian restaurant in Madrid (you can see my recommendation for restaurants in the magazine I said above). I couldn't resist to dress this tropical pants which make me crazy, and this time I've combined it with green and a red touch including my new Loewe Amazona handbag.
What you think about it?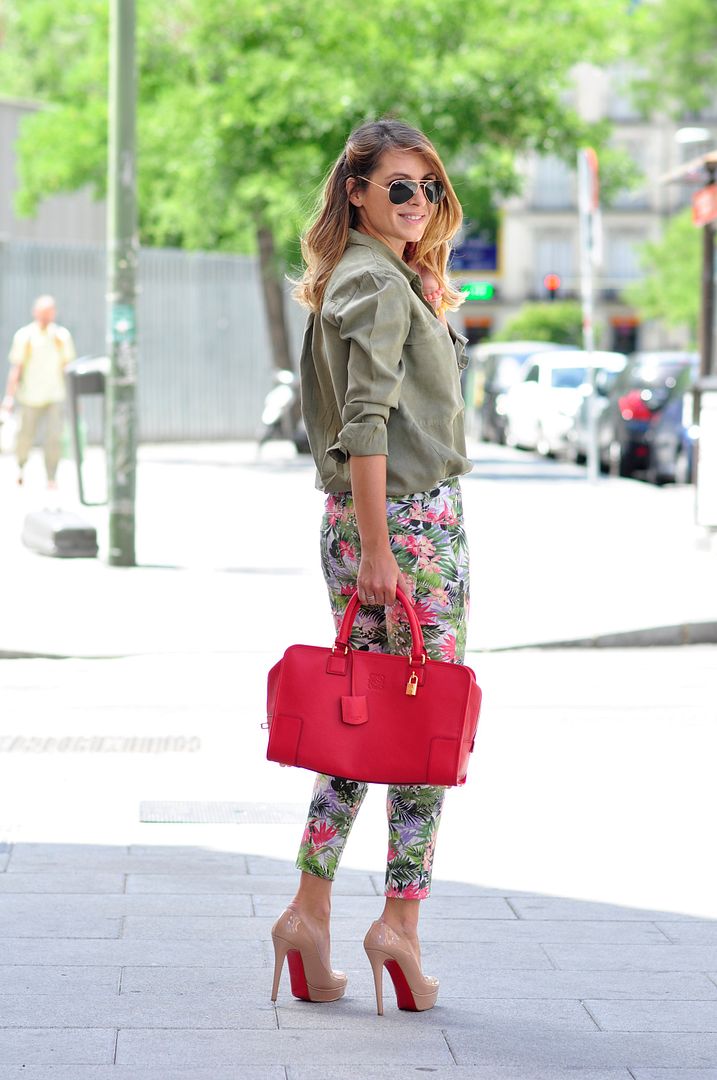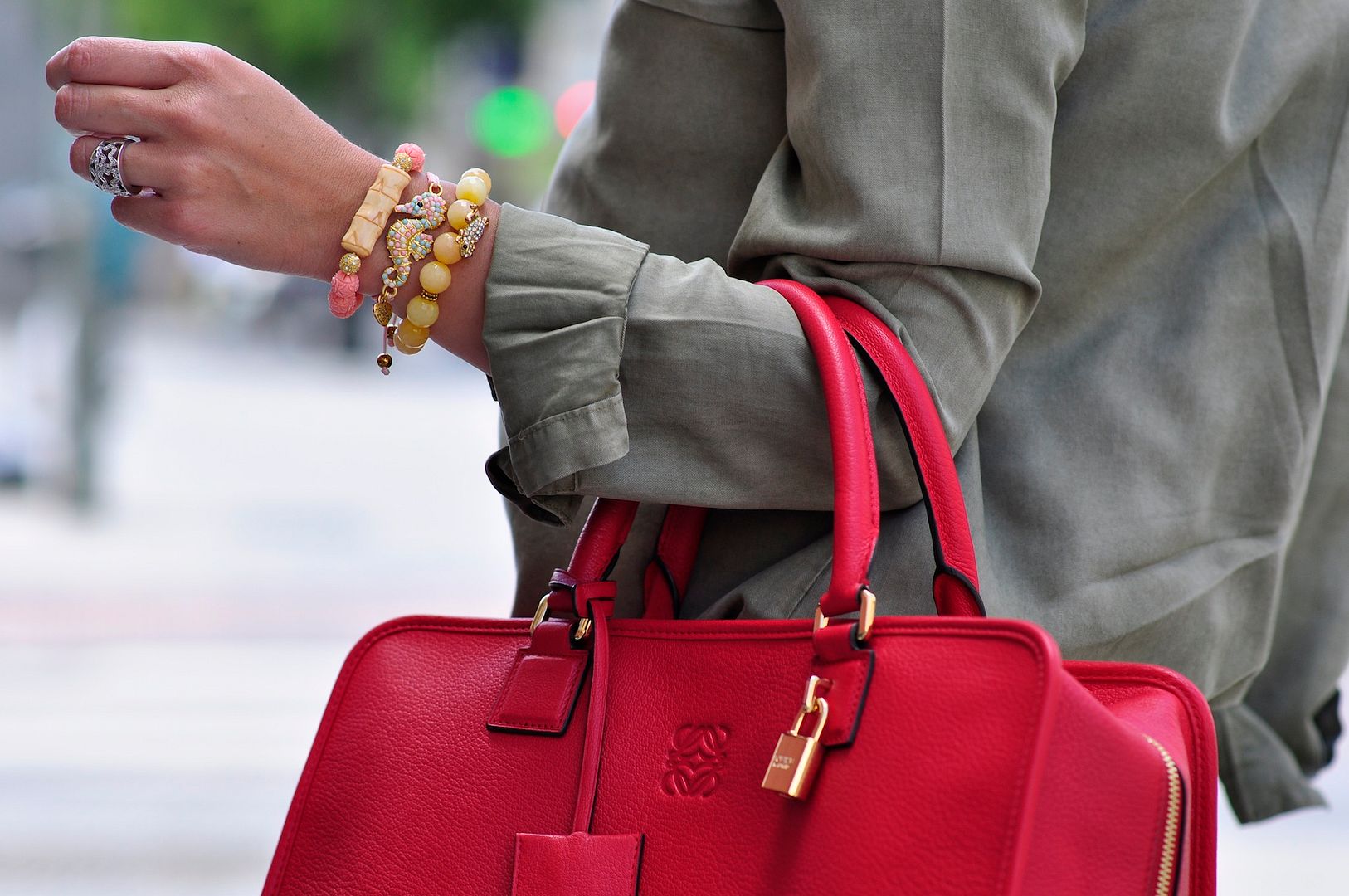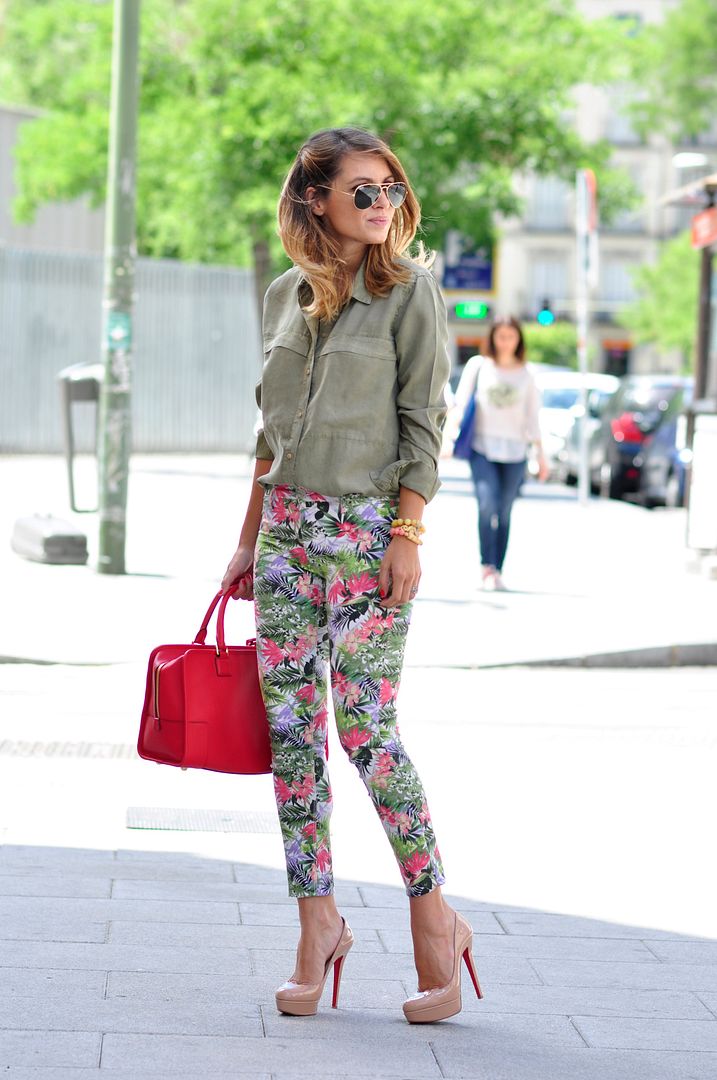 tropical jeans
blusa/blouse: Zara 
pantalones tropicales/ tropical jeans: Stradivarius
bolso/handbag: Amazona Loewe
pulseras/braceletes: Little Pretty
zapatos/redsoles shoes: Christian Louboutin
——————
Localization: Madrid 
Te gusta este Outfit ? / Do you like this ?
[ratings]