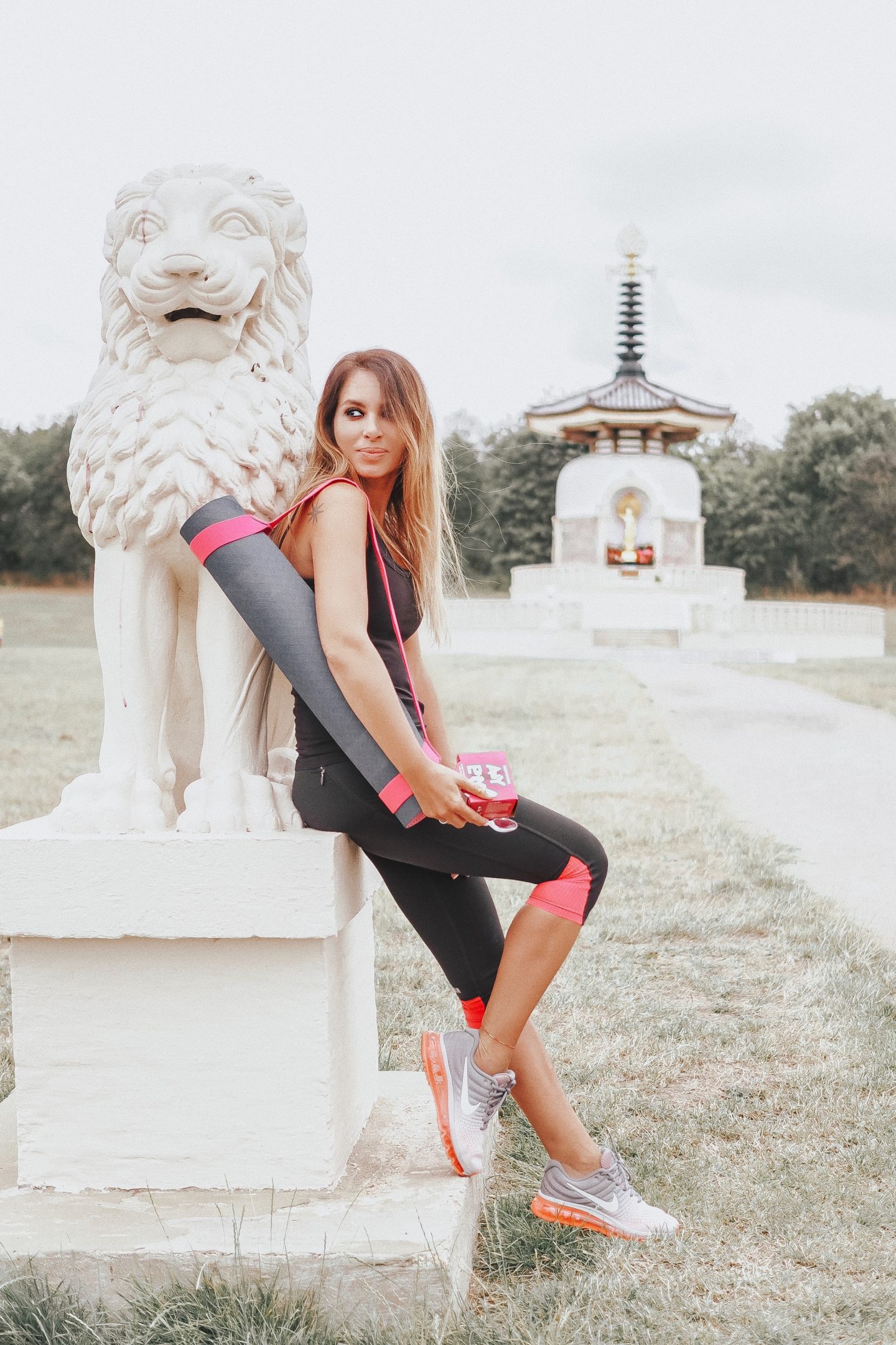 I decided to change my life one year ago . I had a health problem and I realized how important is to build a healthy routine.
I have never done any exercise, I'm active but I don't like go to the gym, to be honest!
When I started going to the gym it was hard for me. The first three months I always looked for an excuse not to go to the gym, the most difficult thing is to get into a routine. It didn't last long, three months later I tried going to different activities to find which one was better for me.
I can say I now have a sports routine that I enjoy now. I love to start my days doing Yoga and Pilates and I do Zumba two times per week as well. These healthy routines are changing my body and my energy and I feel a lot better now.
I have now found that the best way to start my day is with an Ayem breakfast bowl! After doing exercise I usually eat one on the go!AYEM is a breakfast bowl made with protein and omega 3 DHA and there are available in three flavors: Smooth Almond Blend (comes with a yummy fruit & nut toppings), Blueberry and Almond and seeds and Pear Apple and Almond and seeds.
So delicious and healthy!!Each bowl I eat contains Omega 3 DHA to support the maintenance of my brain function (each bowl has the recommended amount of omega 3 DHA ) and proteins to contribute to the maintenance of my muscle mass, tendons, ligaments, skin and hair.
And easy to buy them!! You can buy the AYEM bowls on www.myayem.co.uk because I'm always too busy to go shopping, so this works for anyone!
#FromAYEMtoPM
Written in collaboration with Ayem Breakfast.