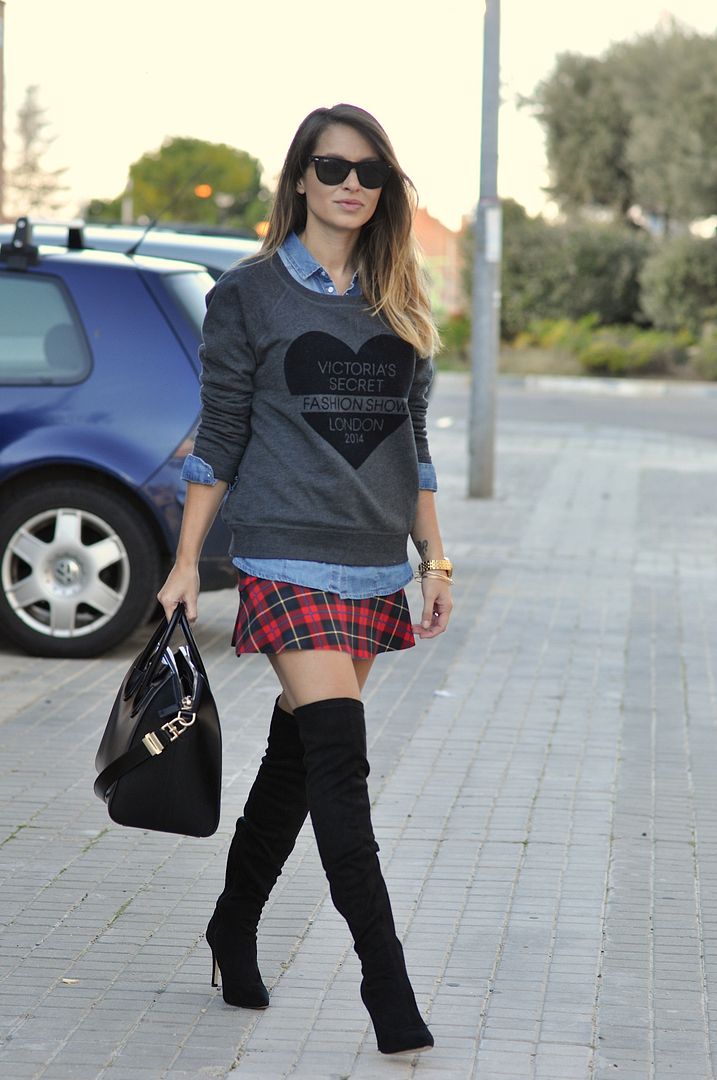 Ayer tuvo lugar, en Londres,uno de los desfiles más esperados y vistos del año. Los ángeles de Victoria´s Secrets desfilaron creando todo un espectáculo y mostrando una colección espectacular! Yo tengo que confesar que soy fanática de la firma desde años, por eso no pude resistirme a esta sudadera de la colección Fashion Show London 2014. Para las que me habéis preguntado esta prenda pertenece a la colección especial creada para el desfile que está a la venta de la tienda de Londres de Victoria´s Secret.
Para combinar la sudadera en esta ocasión opté por la falda de cuadros de Zara, que tanto vimos la temporada pasada, con unas botas altas. Qué os parece?
Yesterday in London, there was one of the most wanted and watched shows of the year. The Angels of Victoria's Secrets paraded creating an amazing spectacle showing the awesome collection! To be honest I've to say that I am a great fan of this brand for years, so I couldn't resist to get this sweatshirt of the Fashion Show London 2014 Collection. For those who have asked me about this item, it belongs to the special collection created for the Victoria's show which you can buy at the Victoria's Secret store in London.
To mix this sweatshirt I chose the scottish style skirt from Zara, from the last season with a high boots. What you think about this outfit?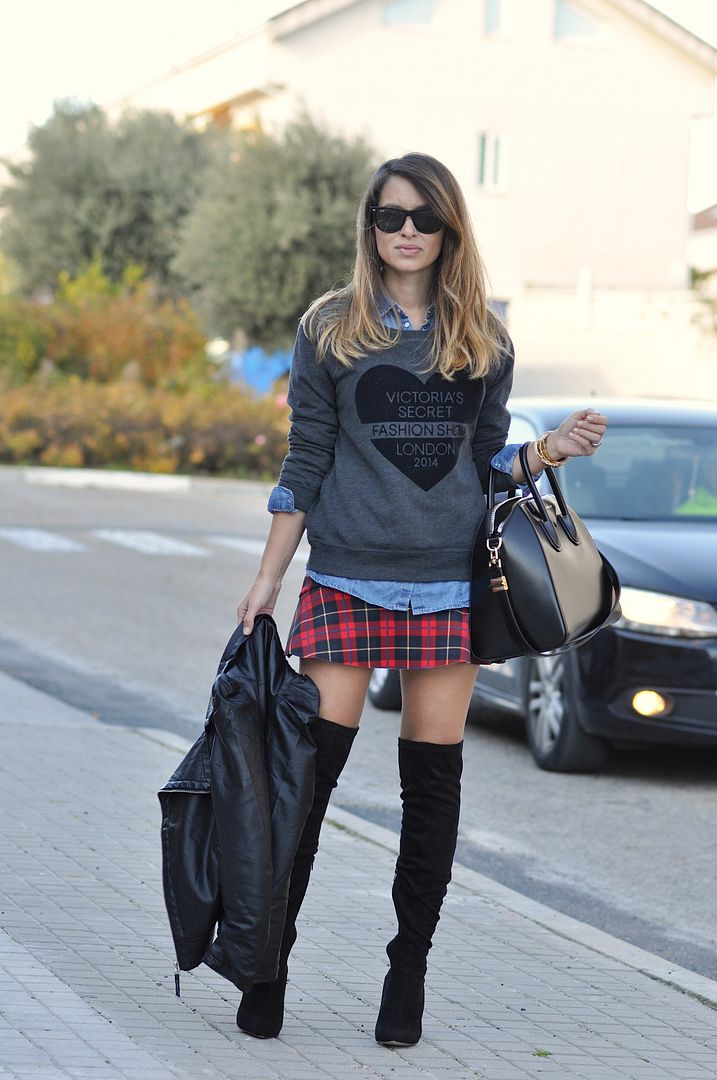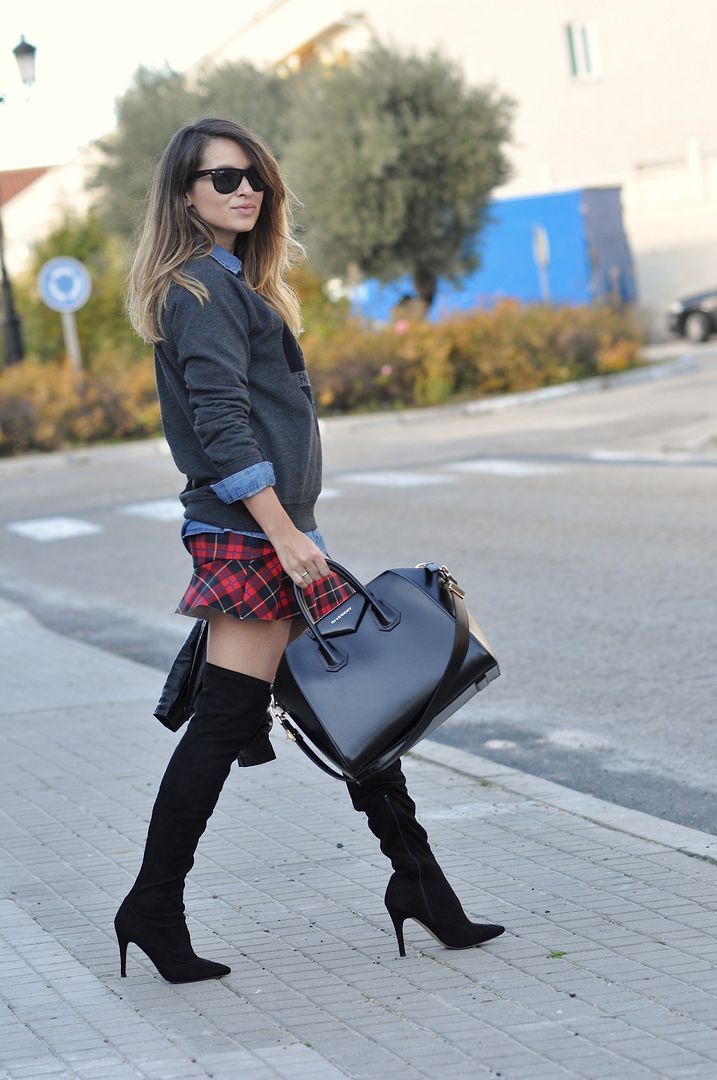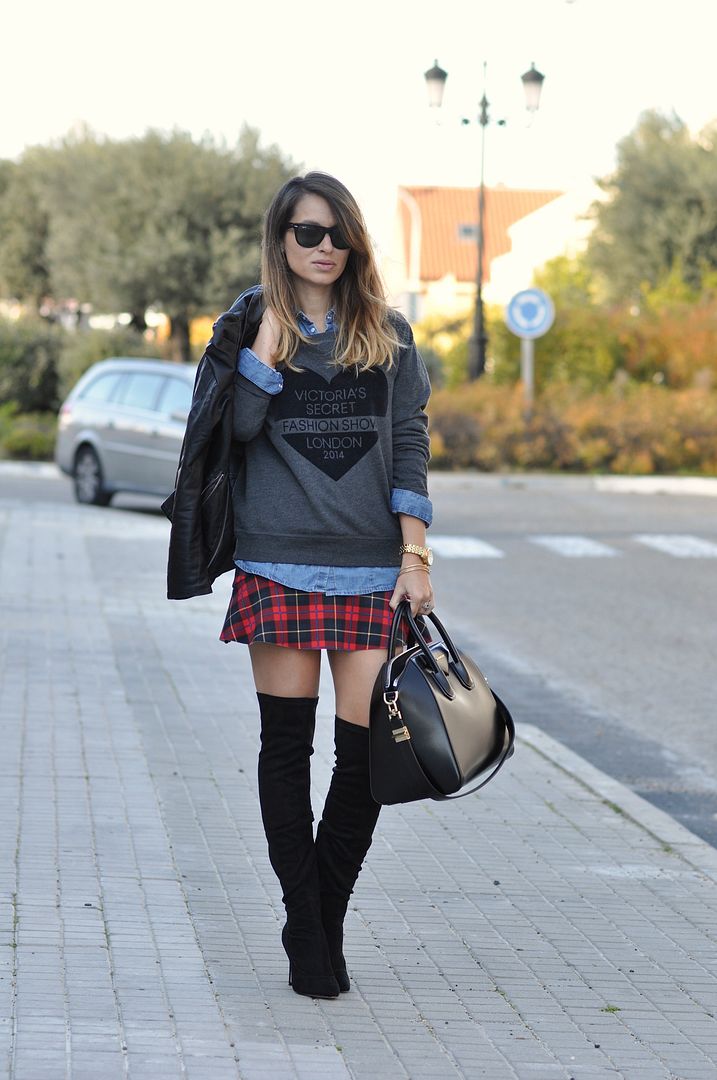 Victoria´s Secret fashion show London
sudadera/ sweater: Victoria´s Secret
chaqueta/jacket: Sheinside
falda/skirt: Zara
pulseras/earrings : Mango
bolso/bag: Givenchy
botas/boots: Benetton
——————
Podéis ver más en mi cuenta de instagram @necklaceofpearl