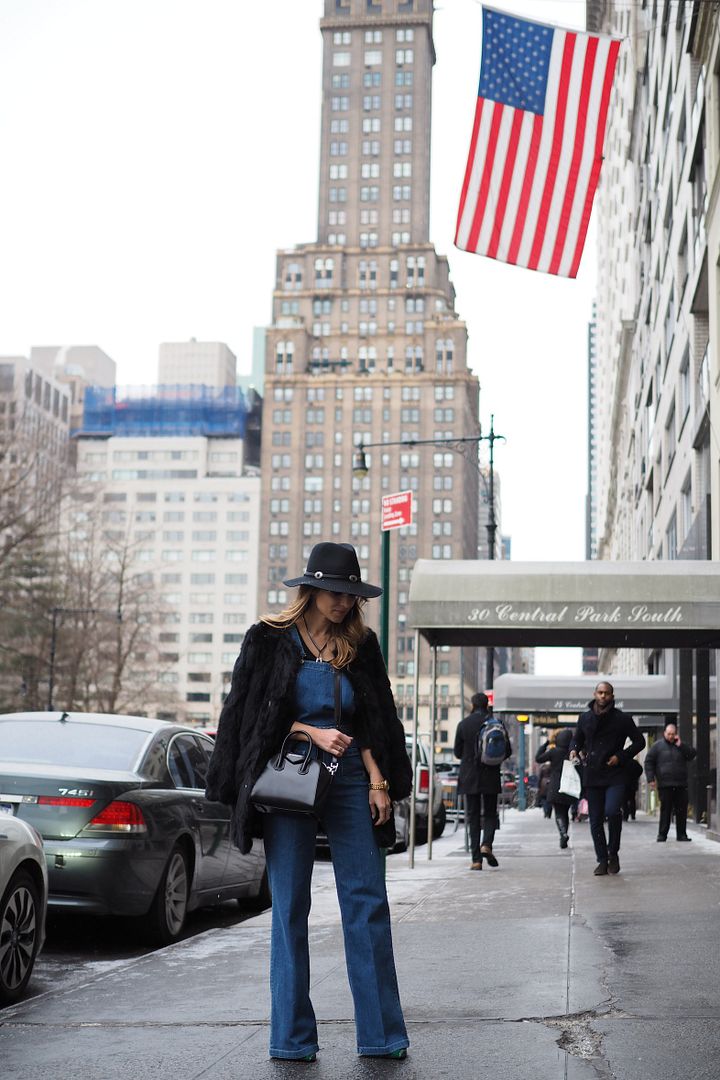 Transatlantic Journey at the New York Fashion Week
This is the outfit I wore to attend the Tommy Hilfiger runway with the autumn 2016 collection : «Transatlantic Journey» at the New York Fashion Week. That day I premiered this denim overalls, to which I gave it a cowboy style with the hat. The collection is an interpretation of the basic styles which was a completely surprise for me, being present the navy style mixed with some pastel colors and stunning paillettes dresses. The staging was a shocking, starting the runway with the stunning model Gigi Hadid, new ambassador for the Tommy Hilfiger women's collection, who also closed the show aboard the yacht that showed to everyone present, this awesome collection. I'm a big fan of navy, I noted a few looks that I loved there.
Este es el look que me puse para asistir al desfile de la colección Otoño 2016 "Transatlantic Journey" en la NYFW de Tommy Hilfiger. Ese día estrené este peto vaquero , al que di un estilo cowboy con el sombrero. La colección es una interpretación de los básicos con un estilo que fue sorprendente, estando muy presente el estilo navy mezclado con tonos pastel y con impresionantes vestidos de paillettes. La puesta es escena fue impactante comenzando el desfile con la impresionante modelo Gigi Hadid,nueva embajadora de la colección de mujer de Tommy Hilfiger , quien también cerró el desfile a bordo de un yate , desde el que se nos mostró una colección espectacular. Yo que soy muy fan del navy fiché unos cuantos looks que me encantaron!! Estoy deseando que esté la colección en las tiendas!! Esta semana estoy asistiendo a Merdeces Benz Fashion Week, podéis ver todo lo que estoy haciendo estos días en mis redes sociales @necklaceofpearl BESOS!!!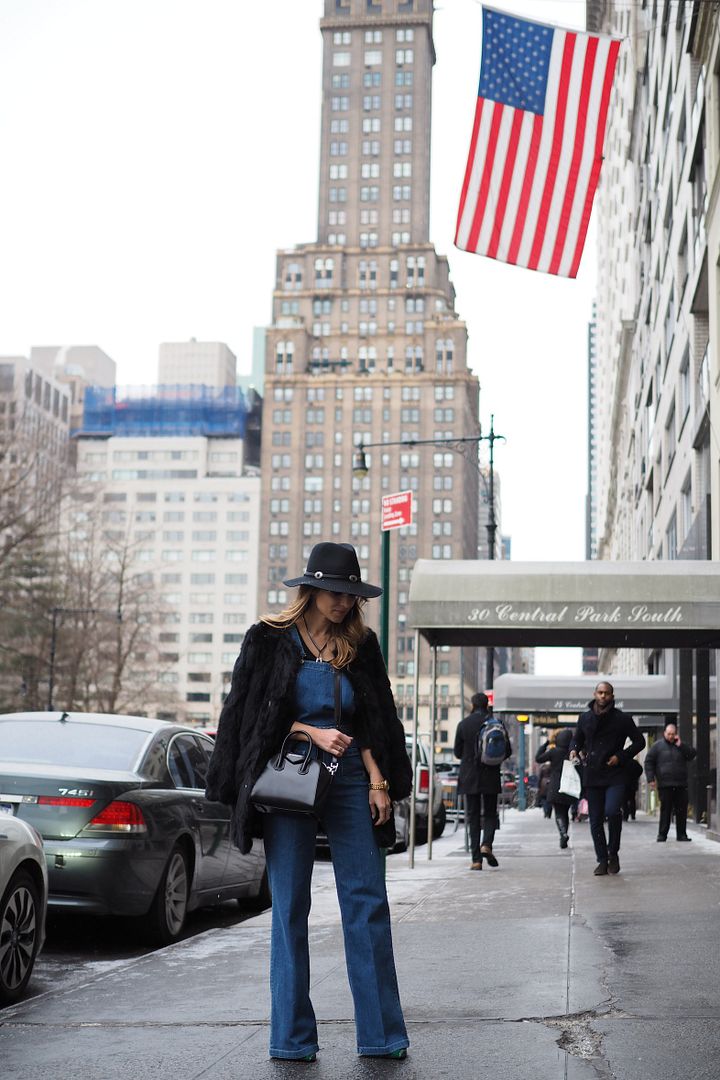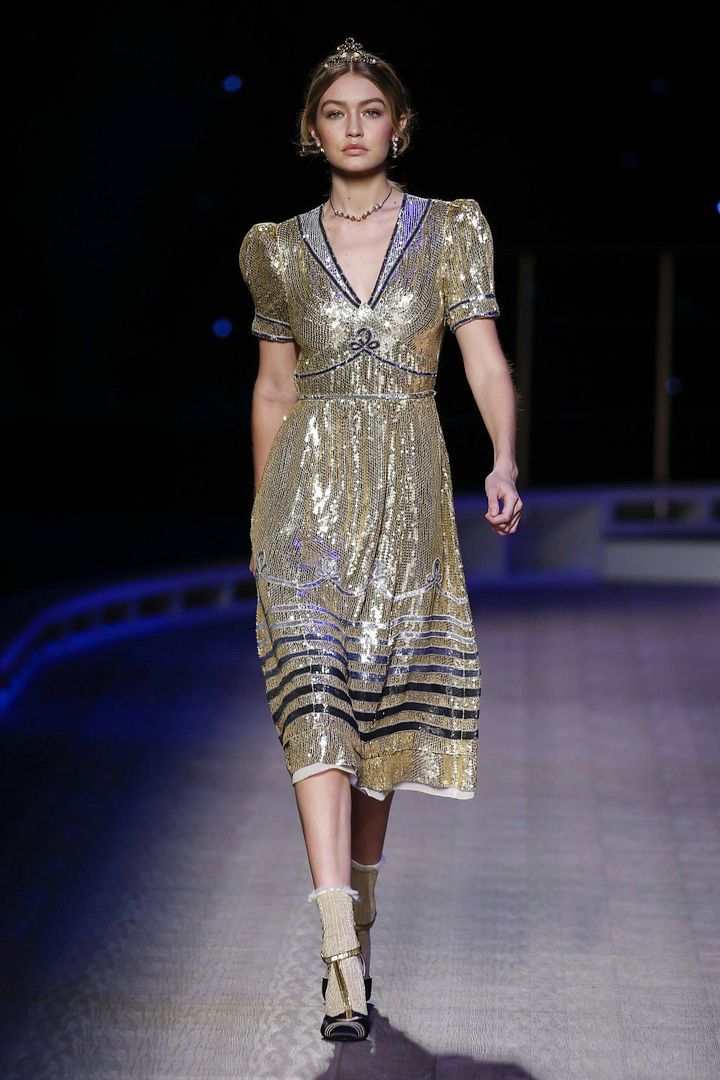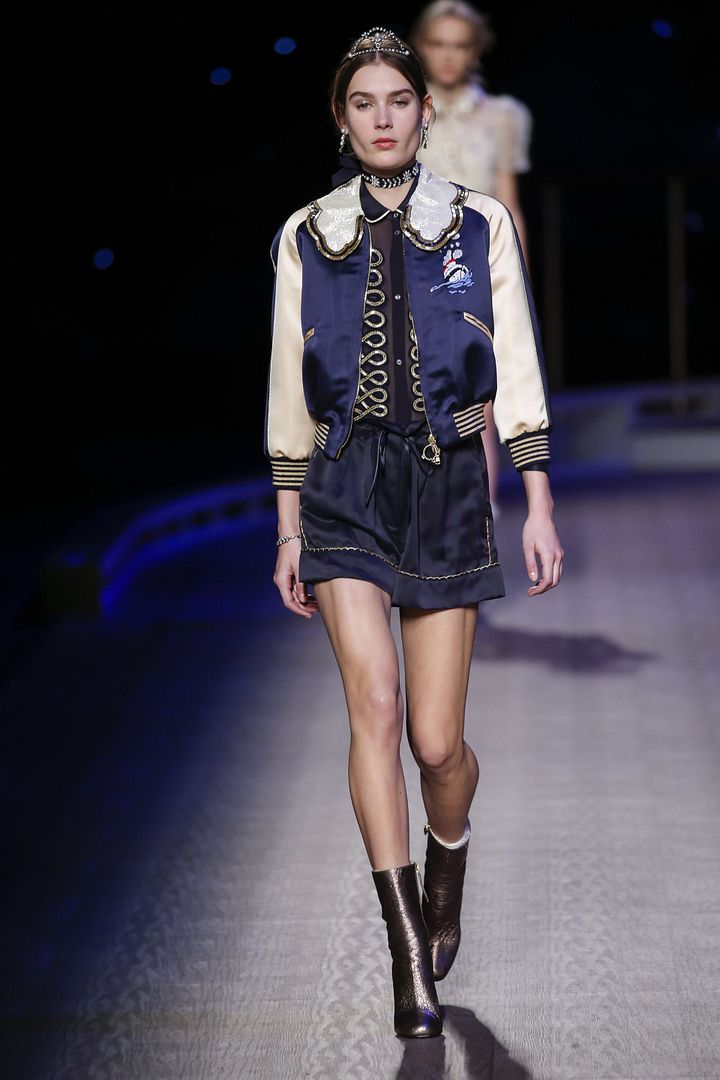 peto/denim & camiseta/t-shirt : Zara
abrigo/coat: Hakei
bolso/bag: Givenchy
zapatos/shoes: Valentino
——–
Localization: New York