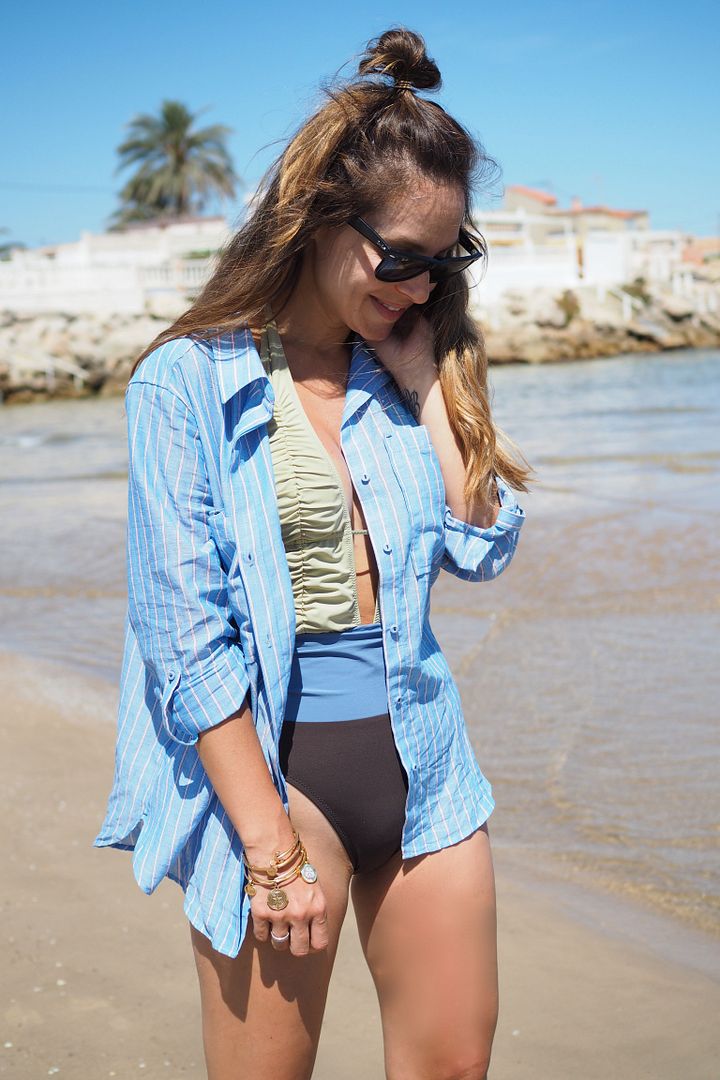 Hoy os muestro un look cargado de energía positiva!! Dicen que la mayor parte de nuestra felicidad está en cómo afrontemos nosotros la vida, aunque muchas veces pensemos en que son las circunstancias las que afectan en nuestro ánimo , nuestra manera de afrontarlas es realmente la clave. Por eso siempre tenemos que estar cargados de energía positiva para afrontar la vida!! 
Las pulseras de Alex&Ani están impregnadas de energía positiva y esta colección «Deap Sea» , inspirada en el mar, es de mis favoritas de esta marca con diseños hechos a mano en USA!!
Today I show you a look with full of positive energy !!  Alex&Ani bracelets are infused with positive energy and this collection called «Deap Sea» inspired by the sea itself; that's my favorite piece of this brand with handmade designs in USA !!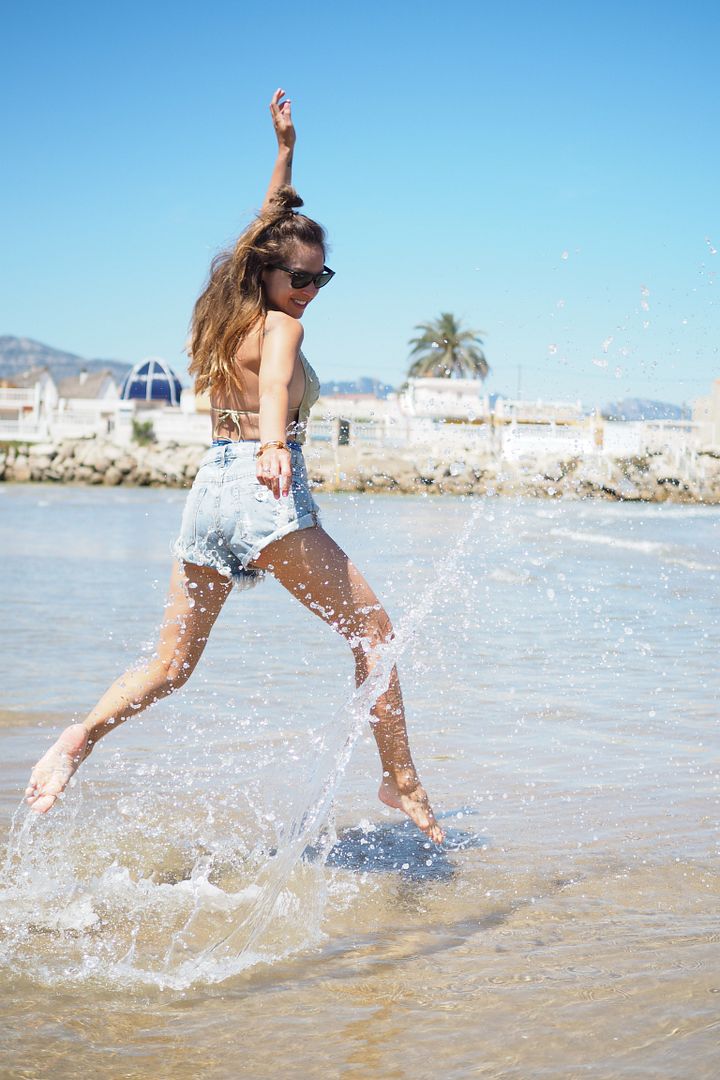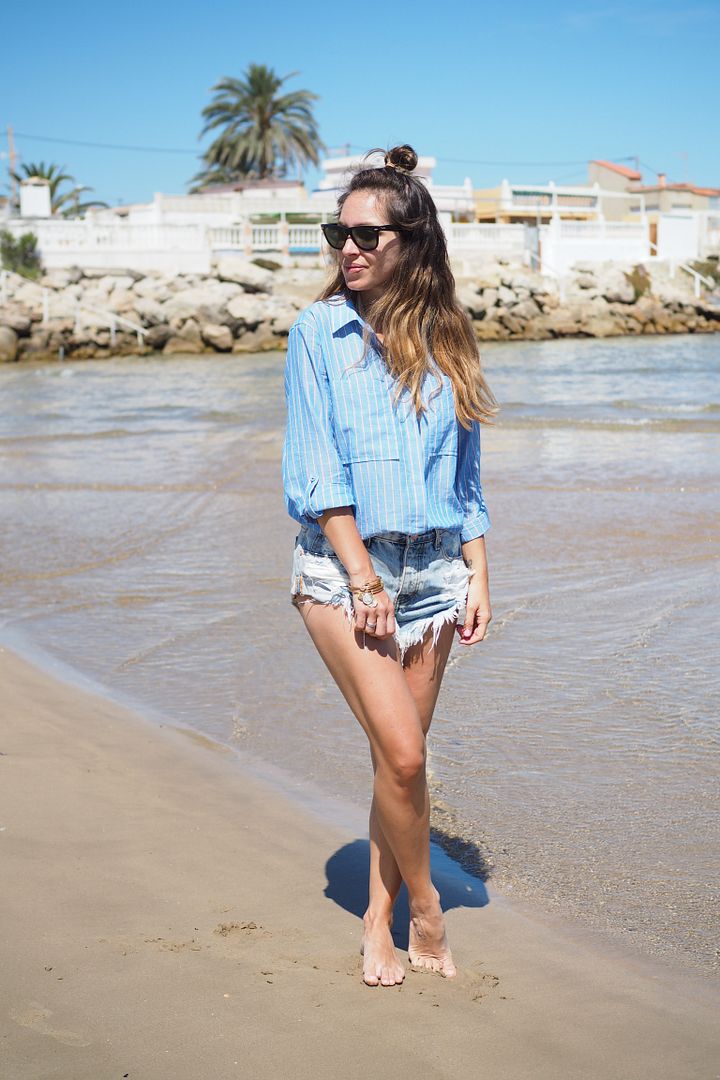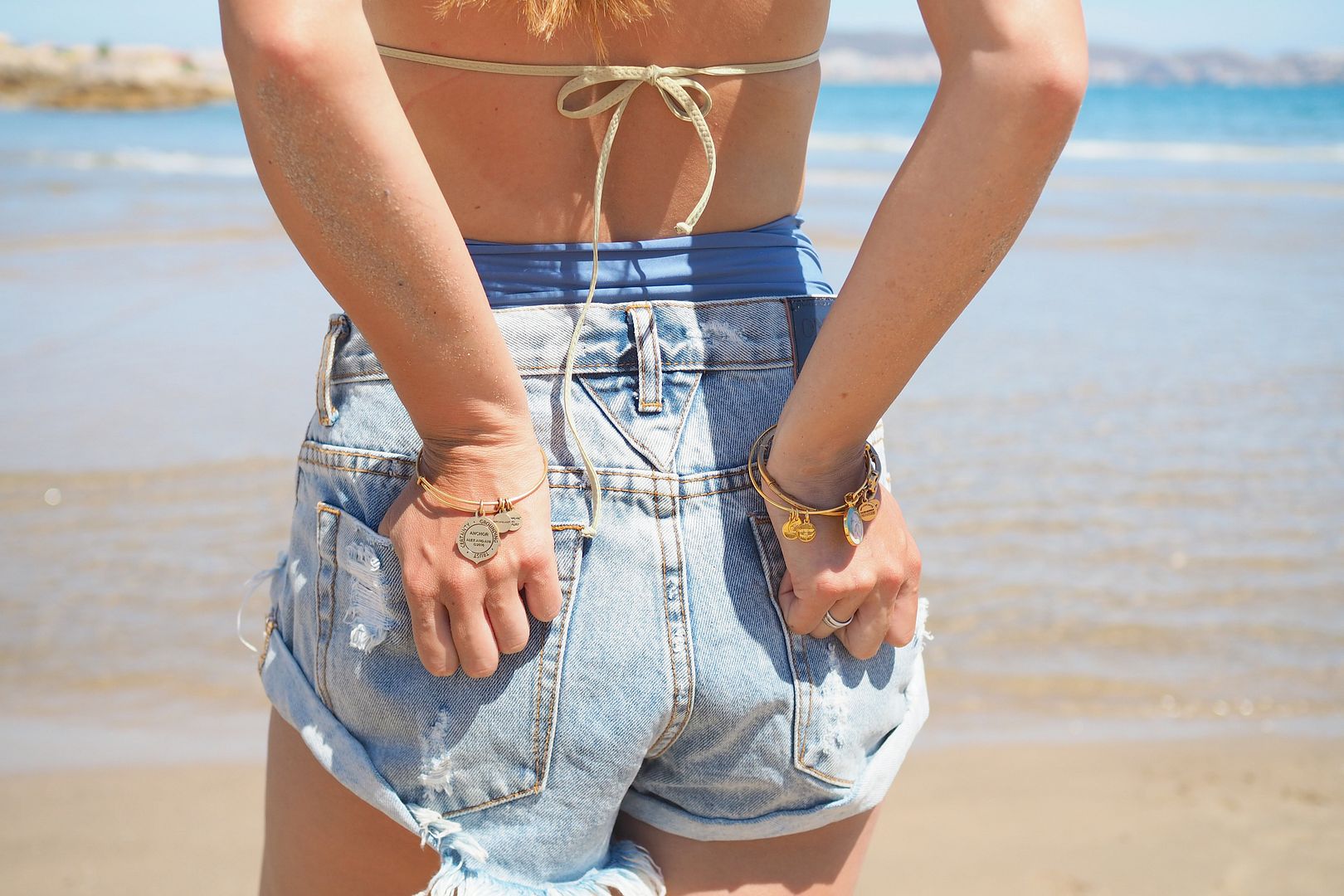 Positive Energy 
camisa: Promod 
bañador: Red Point Beachwear 
jeans: One Teaspoon 
pulseras:Alex&Ani
………….
Localización: Valencia