I love discovering new places to go with my little Pauli!! To be honest it´s so important to me spend my time with her and make her happy!!
She loves go out and eating and I always look for dog friendly places to visit it!
The Duck and Rise is a Soho-based pub and Chinese dog friendly restaurant. Food is so delicious and the restaurant is amazing!We tasted different dishes as Dim Sums ,Cantonese Roast Duck , Crispy duck roll among other delicious food dishes.
Although I live here I like to spoil myself spending a night at an amazing suite. The Arch London is a dog friendly five-star hotel situated near to Oxford St and Hide Park , this localization is perfect to go shopping !! 
Our suite was perfect and we found a selection of complimentary treats to enjoy. And we enjoy a delicious dinner and breakfast in our room as well.
Can´t wait to back to this wonderful hotel!!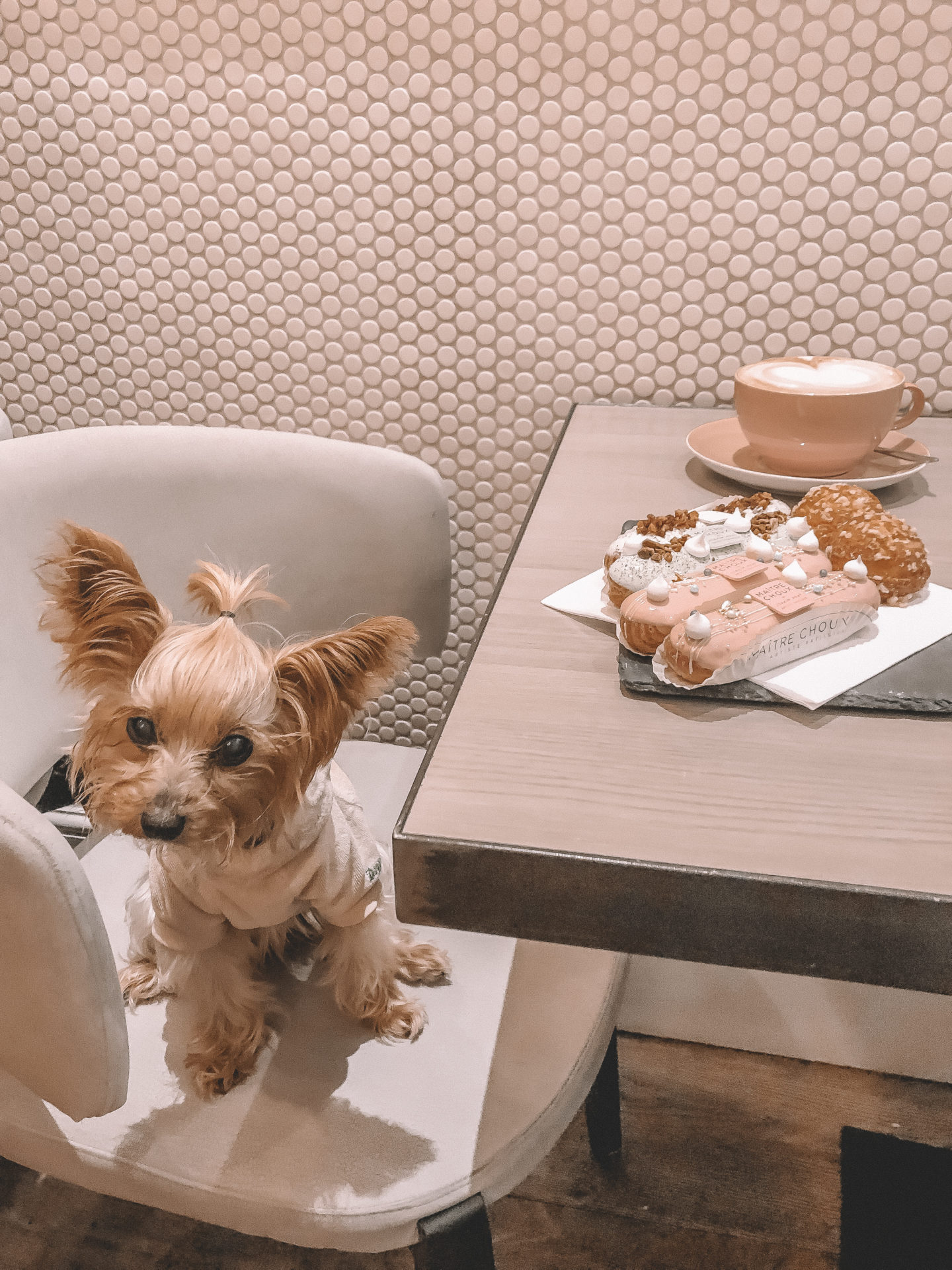 Another place we love it´s Maitre Choux the first and only choux pastry specialist patisserie in the world .  
Maitre Choux has three localizations in London and it´s perfect to have a coffee with éclairs .
This place is so cute and perfect to go with dogs!!