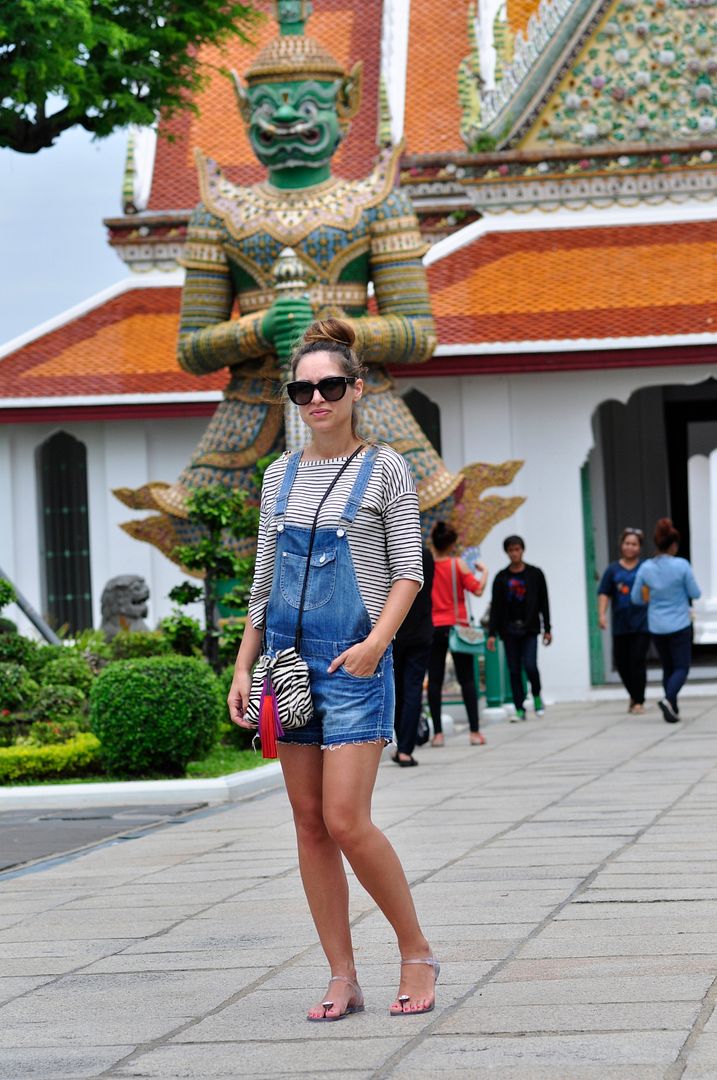 denim style in Bangkok
De Bali doy un salto al comienzo del viaje en Tailandia!!Los templos en Bangkok son impresionantes, recorriendo la ribera del río Chao Phraya uno de los templos más importantes es el de Wat Arun, el templo del amanecer, es una visita imprescindible en Bangkok.
Para ese día me puse el peto vaquero que tanto me gusta y con el que voy súper cómoda. Para combinarlo opté por un estampado navy en la camiseta mezclando con el estampado zebra del bolso. Qué os parece este look para un día de turismo?
Despite my first summer outfits was from Bali, where we finish our travel, I'm going to start the trip from the begining, in Thailand! Temples in Bangkok are amazing, where crossing the Chao Phraya River, there is one of the most important temples of Bangkok, the Wat Arun, the Temple of Dawn, is a must visit in Bangkok .
To visit it I wore my denim jumpsuit that I like too much being also too comfortable. To combine it I chose a navy print t-shirt mixed with zebra print bag. What you think of this outfit for a full day of sightseeing?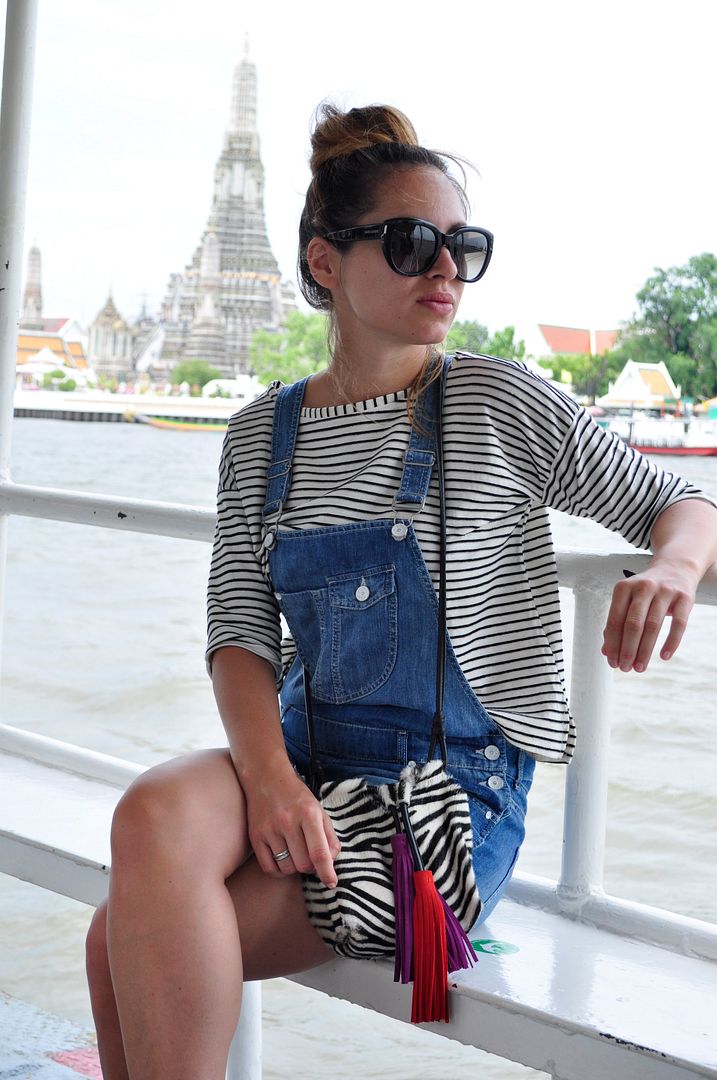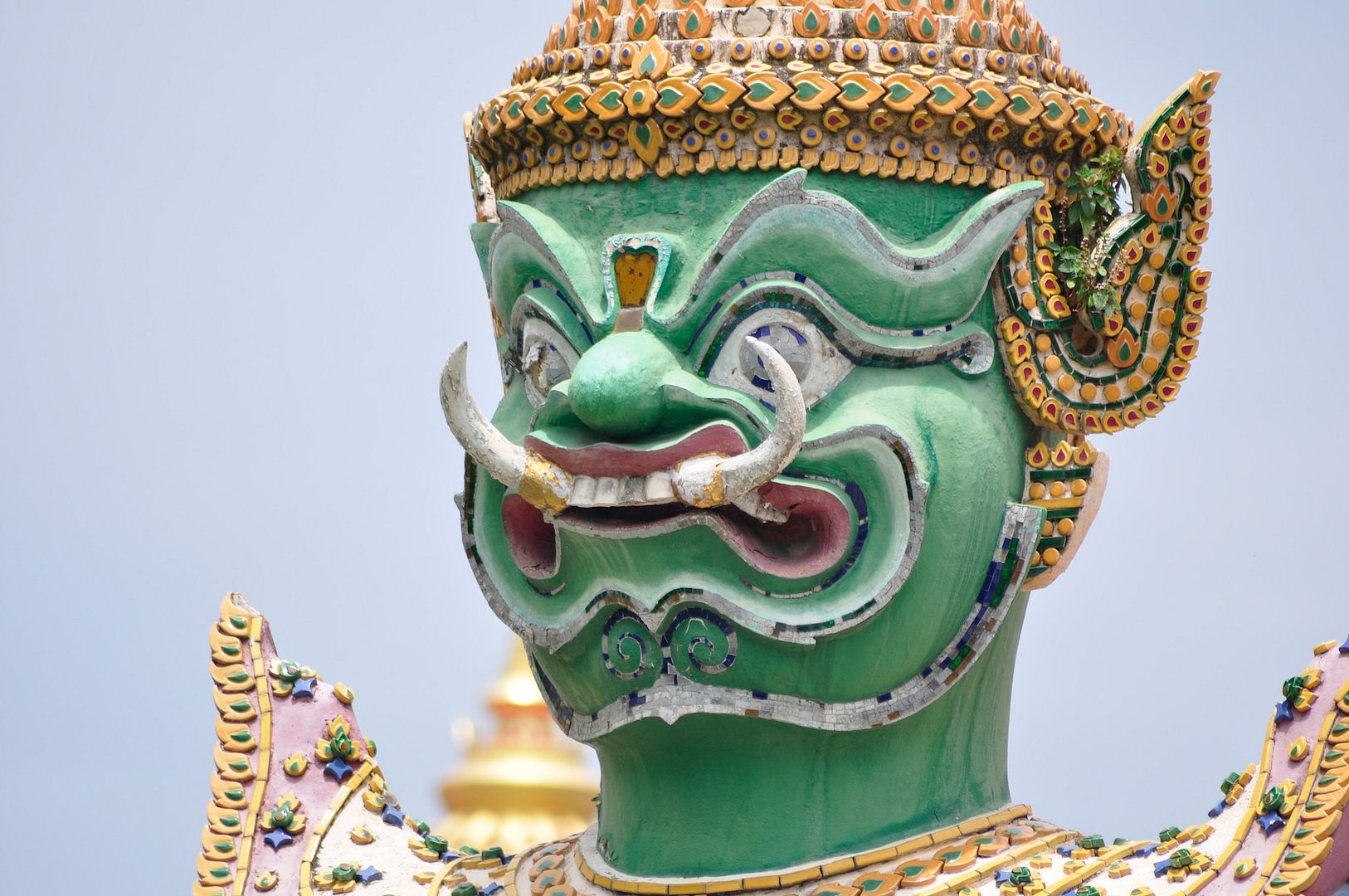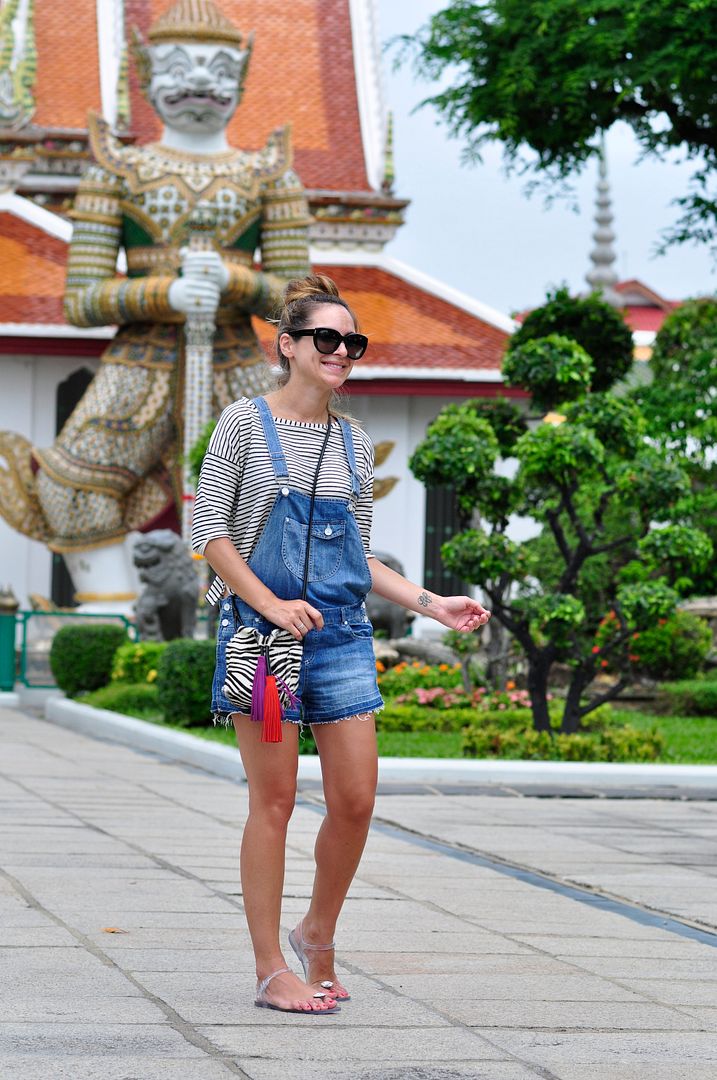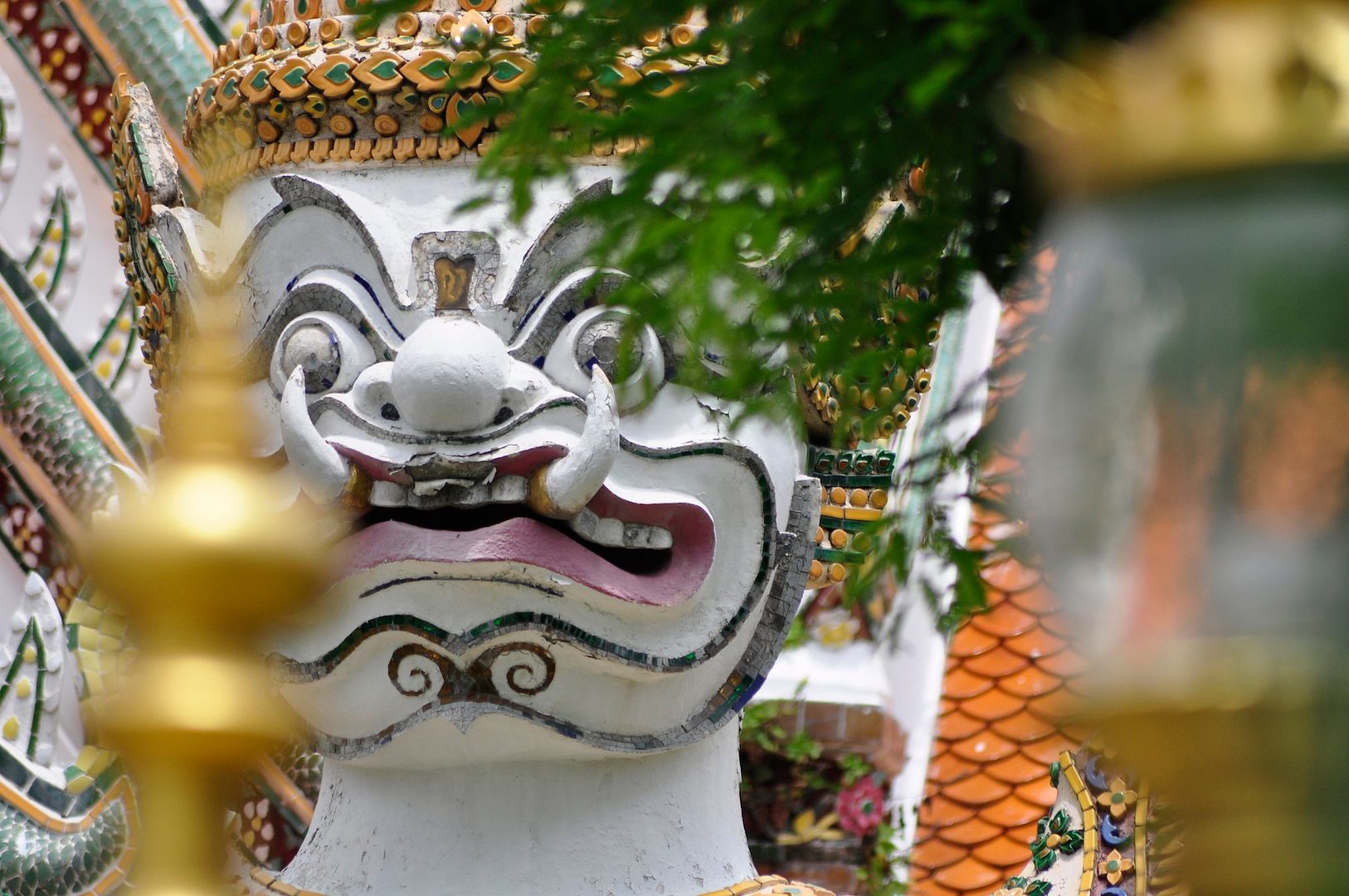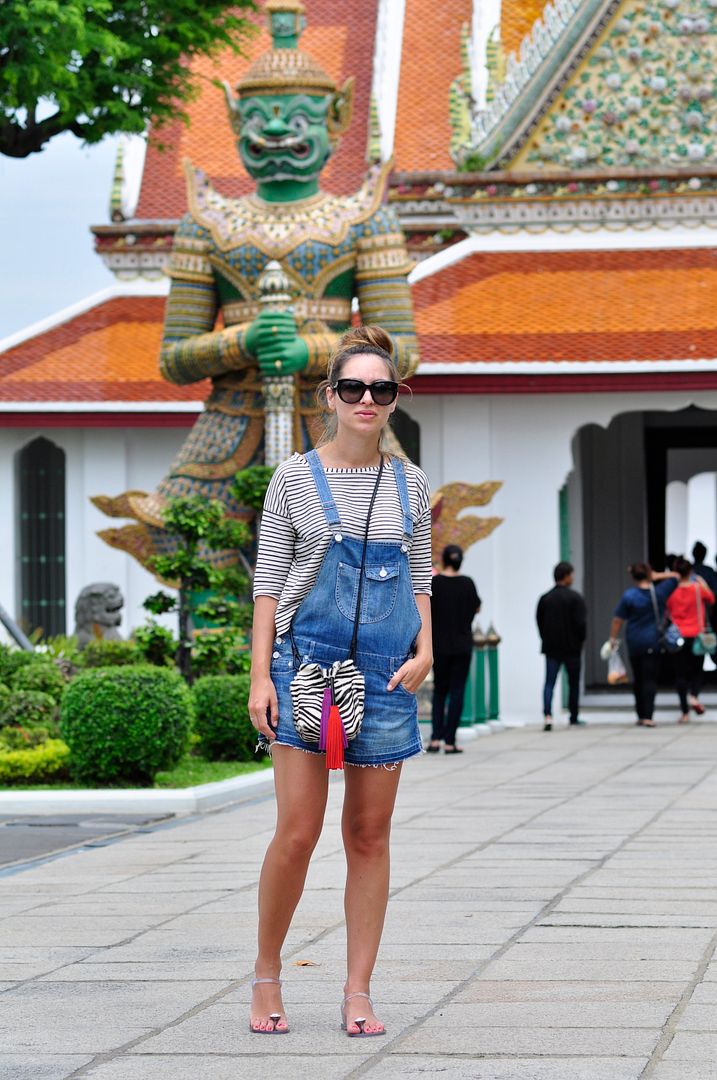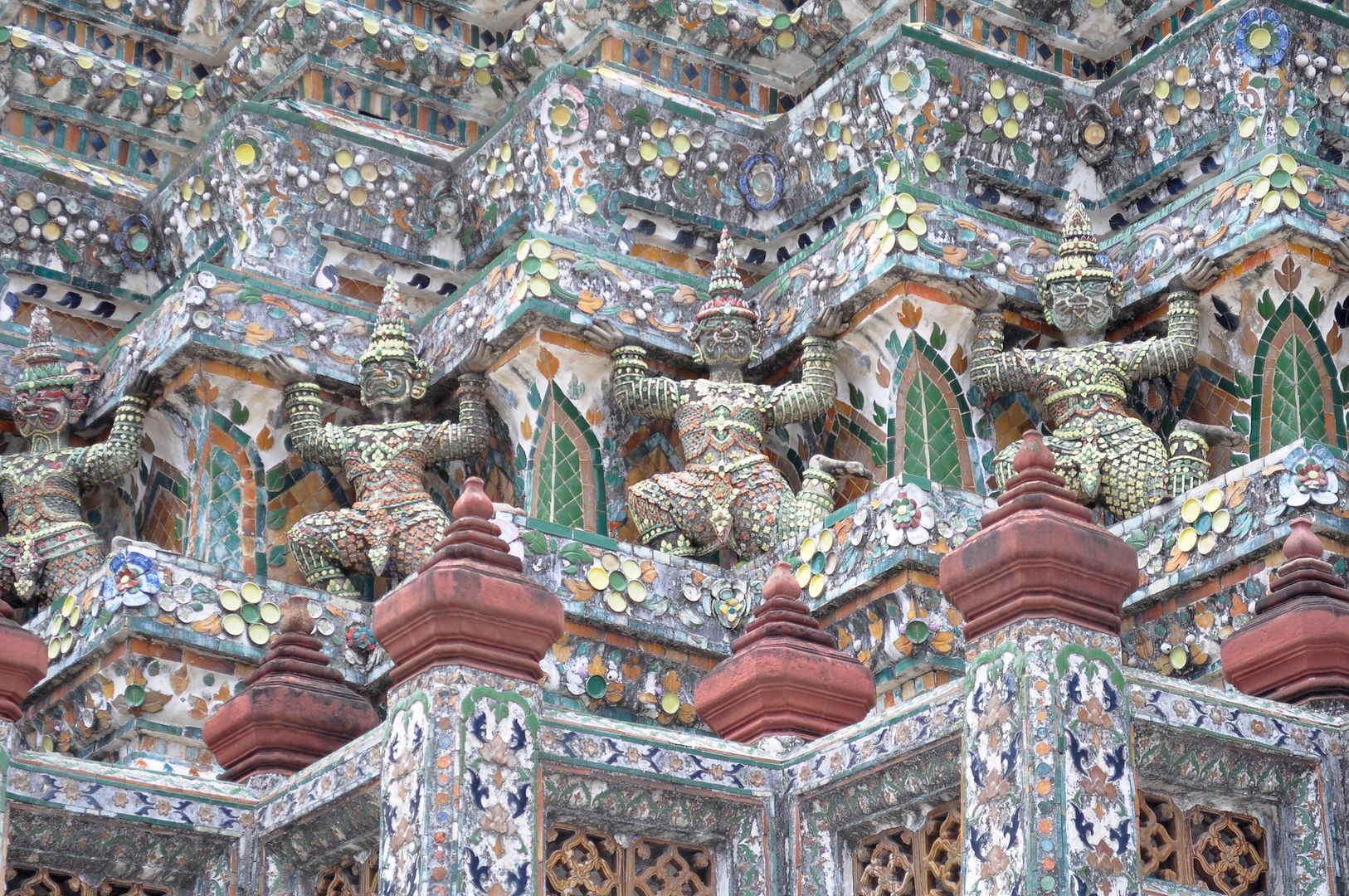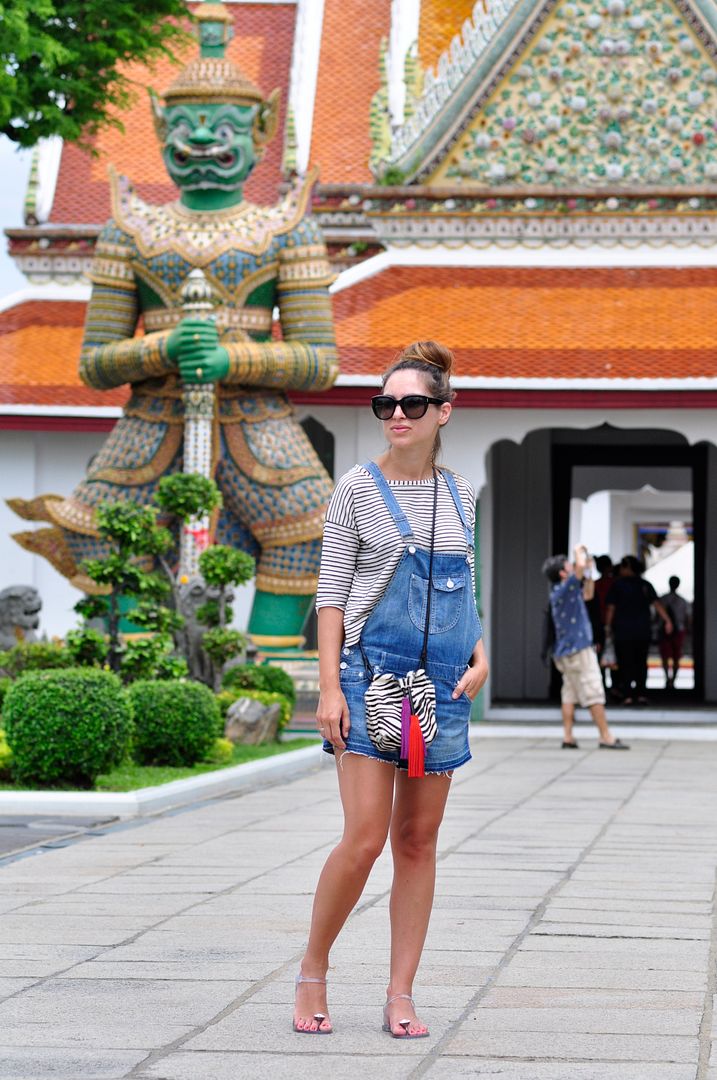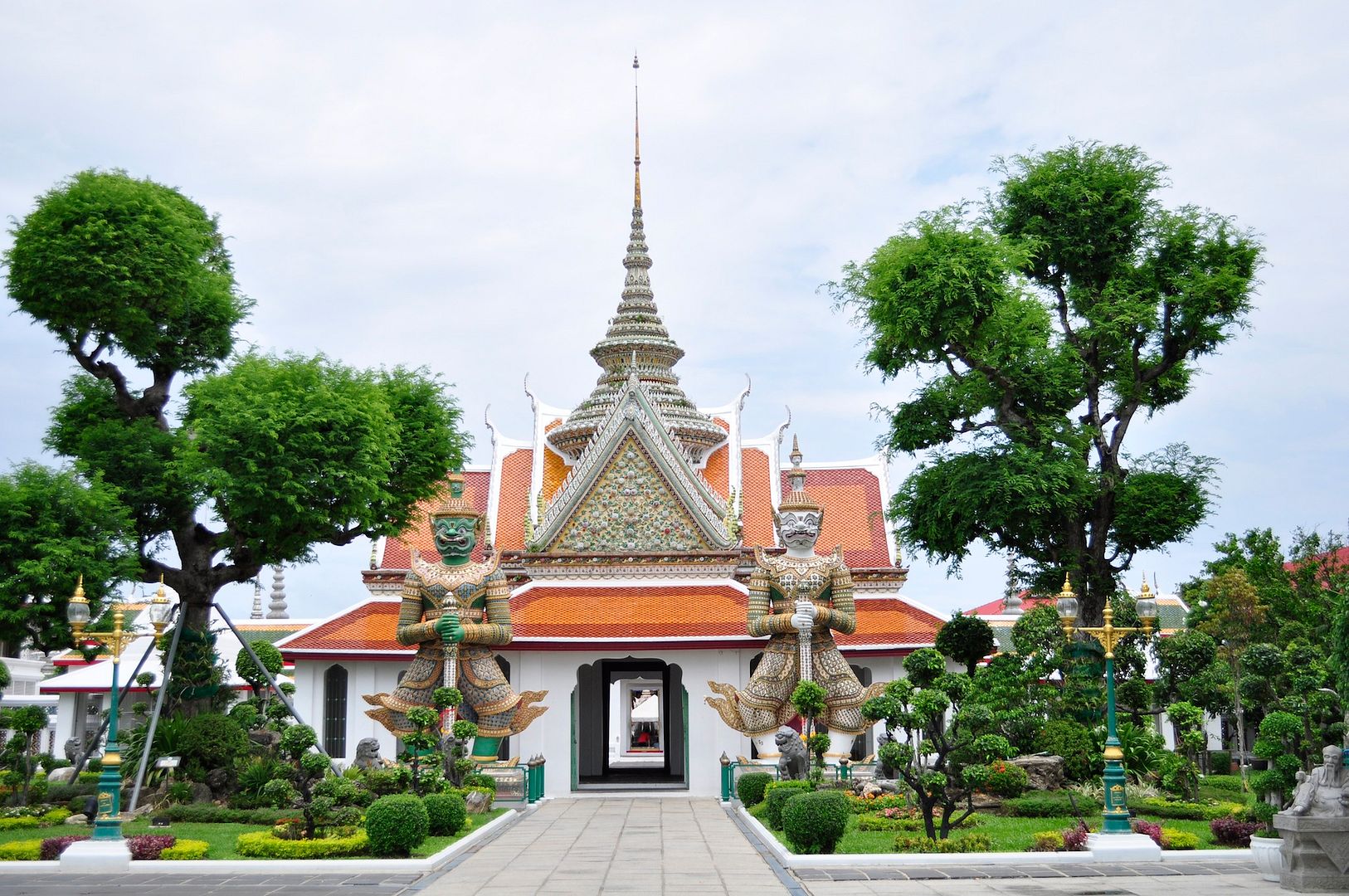 I was wearing:
camiseta/t-shirt: Suiteblanco
peto/jumpsuit: Berskha
bolso/handbag: Zara
gafas de sol/sunglasses: Saint Laurent
sandalias/sandals: Gloria Ortiz
Localization: Bangkok, Thailand 
Te gusta este Outfit ? / Do you like this ?
[ratings]