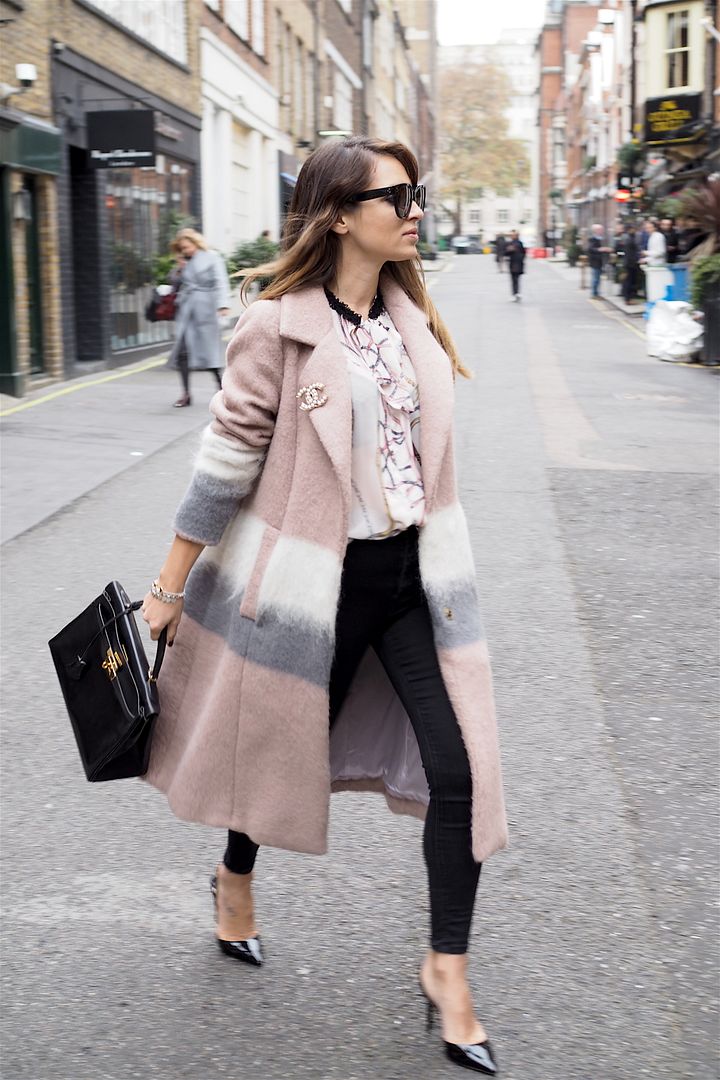 I´m totally in love with this pink long coat that I wore  in London last friday. I started my day visiting the spectacular Sky Garden , 155 meters up, with a great views across the capital. Them I went to Halcyon Gallery to visit Bob Dylan Exihibition , and after the lunch I finished my day visiting The Bristish Museum. I wore this pink coat , with a print blouse and black jeans from Topshop. 
Cómo me gusta este abrigo!! Fue un flechazo cuando estuve la última vez en la tienda de David Christian 🙂 No soy de abrigos con este corte, de hecho pocas veces me he animado a llevarlos, pero al ponerme este abrigo de lana en color rosa , con cenefa en color blanco y gris, me pareció perfecto y súper calentito para el fresquito que hace ya en Londres. 
Lo llevé hace unos días con esta blusa estampada con  lazada , por la que tanto me habéis preguntado en mis redes sociales @necklaceofpearl , y pantalones de tiro alto en color negro de Topshop . Como complementos estos zapatos de Jimmy Choo, que me encantan porque además son súper cómodos, y bolso Kelly de Hermés (podéis encontrar opciones de bolsos vintage AQUÍ) 
Ese día estuve sin parar!! Aprovechando la visita de mi hermano , comenzamos el día en lo alto de Sky Garden , disfrutando de unas vistas increíbles de Londres. Si estáis por Londres os recomiendo reservar vuestra cita para subir , además hay tres restaurantes en lo alto que también se puede reservar para disfrutar de una comida o cena en lo alto de Londres. Después fuimos a Halcyon Gallery , dónde estos días se puede disfrutar de una exhibición con parte de la colección de cuadros pintados por Bob Dylan. Después de comer fuimos al museo Británico, que nunca deja de sorprenderme ya que en cada visita descubro algo nuevo. Para terminar el día fuimos de shopping por Oxford Street, que está especialmente bonito con la decoración de Navidad!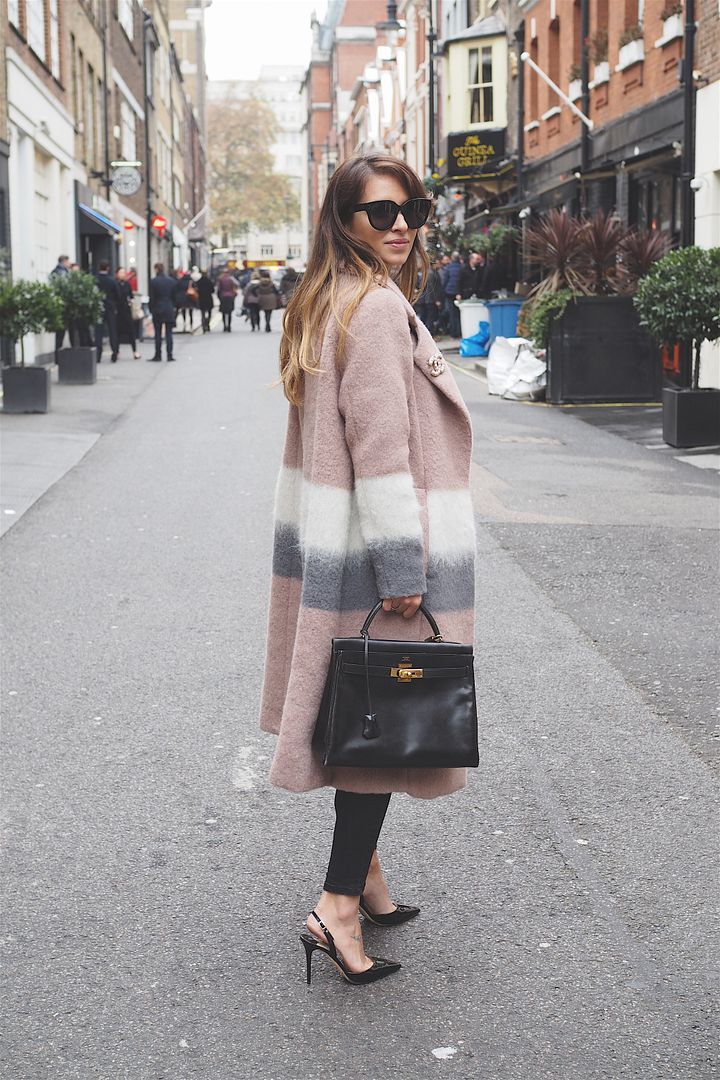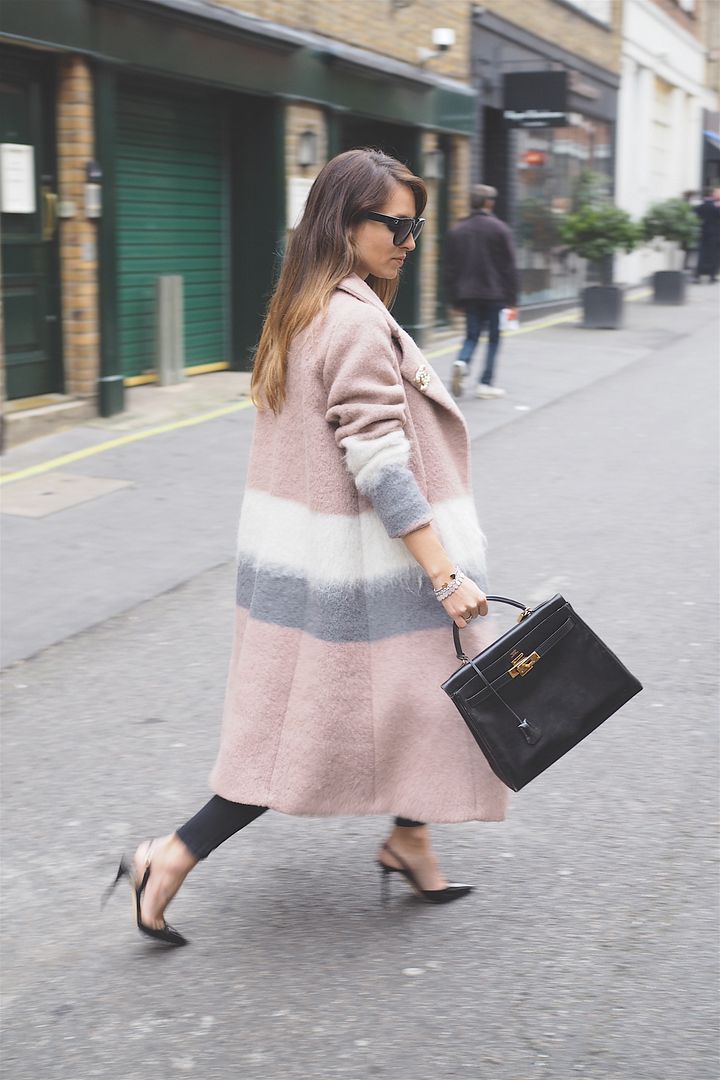 abrigo/coat: David Christian
blusa/blouse: Zara
jeans: Topshop
zapatos/shoes: Jimmy Choo