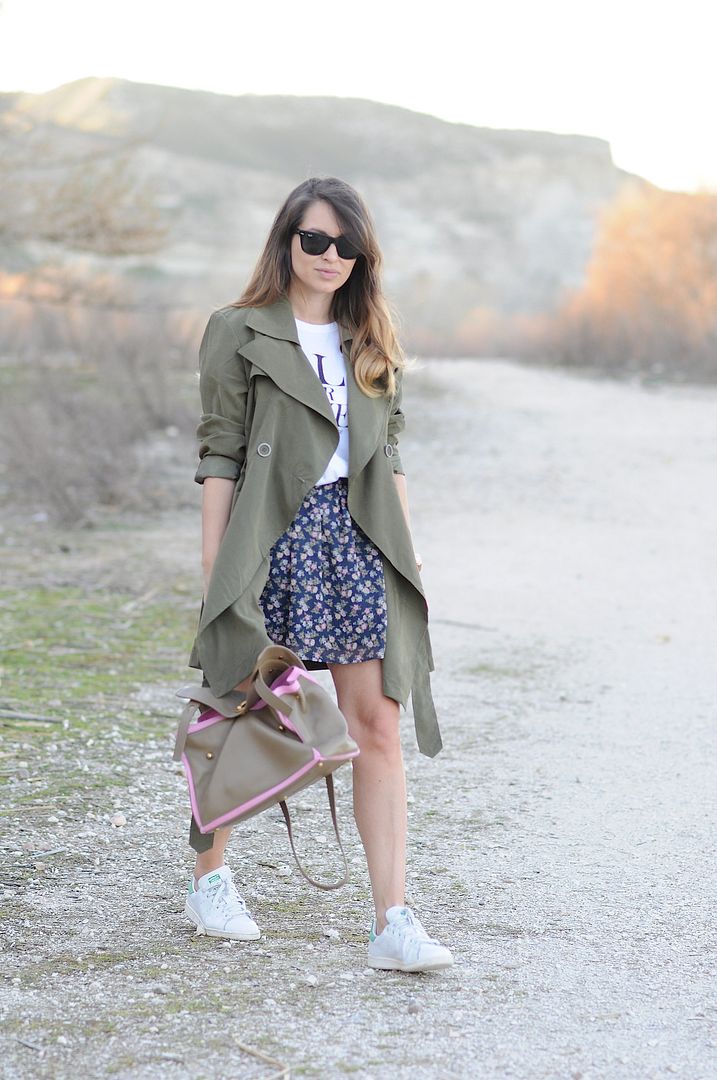 El trench es un básico en el armario. Siempre que llega la primavera es de mis prendas favoritas, por eso no me he podido resistir a este trench, en verde militar, que le da un estilo diferente al clásico en colores nude. Qué os parece el trench en verde militar? 
Para combinarlo , he optado por un look muy casual con mis stan smith , falda de flores y camiseta básica con mensaje. Un look sencillo para dar un paseo un con mi pequeña Pau ? 
Trench is a must in the wardrobe. Whenever spring arrives, it's one of my favorite clothes, so I could not resist to wear this trench, in military green color, providing a different style that the classic nude color. What do you think abut the military green trench?
To complete the outfit, I wanted to wear a casual look with a stan smith sport shoes, a floral skirt and a basic t-shirt with a message. It's a basic outfit for a walk with my lovely Pau ?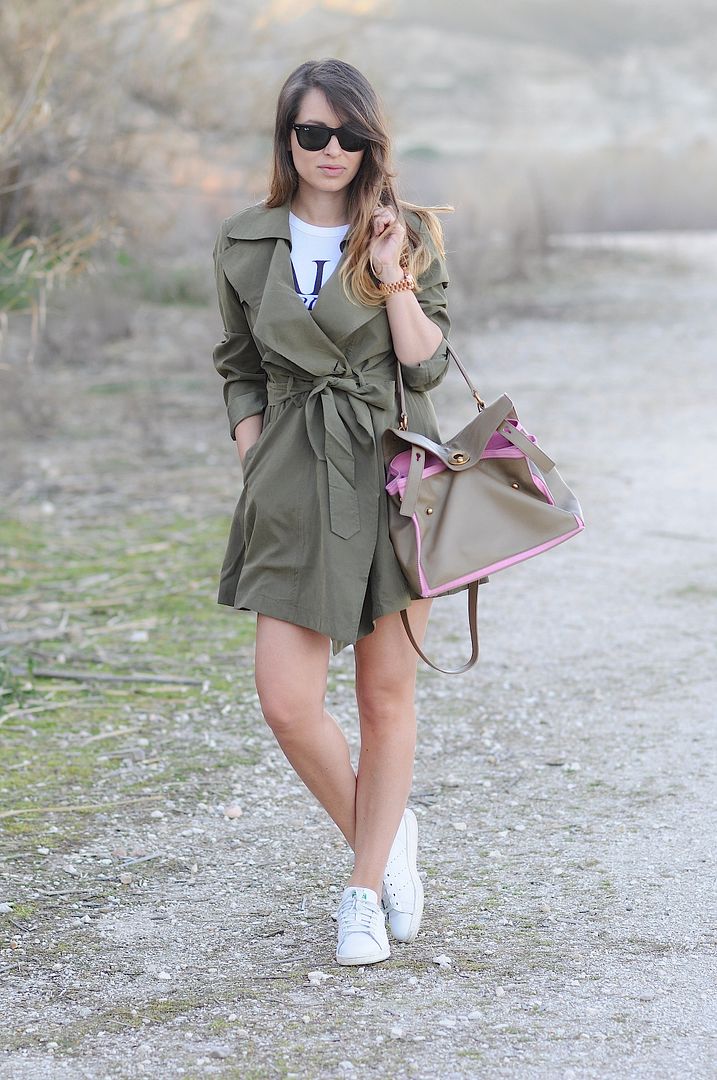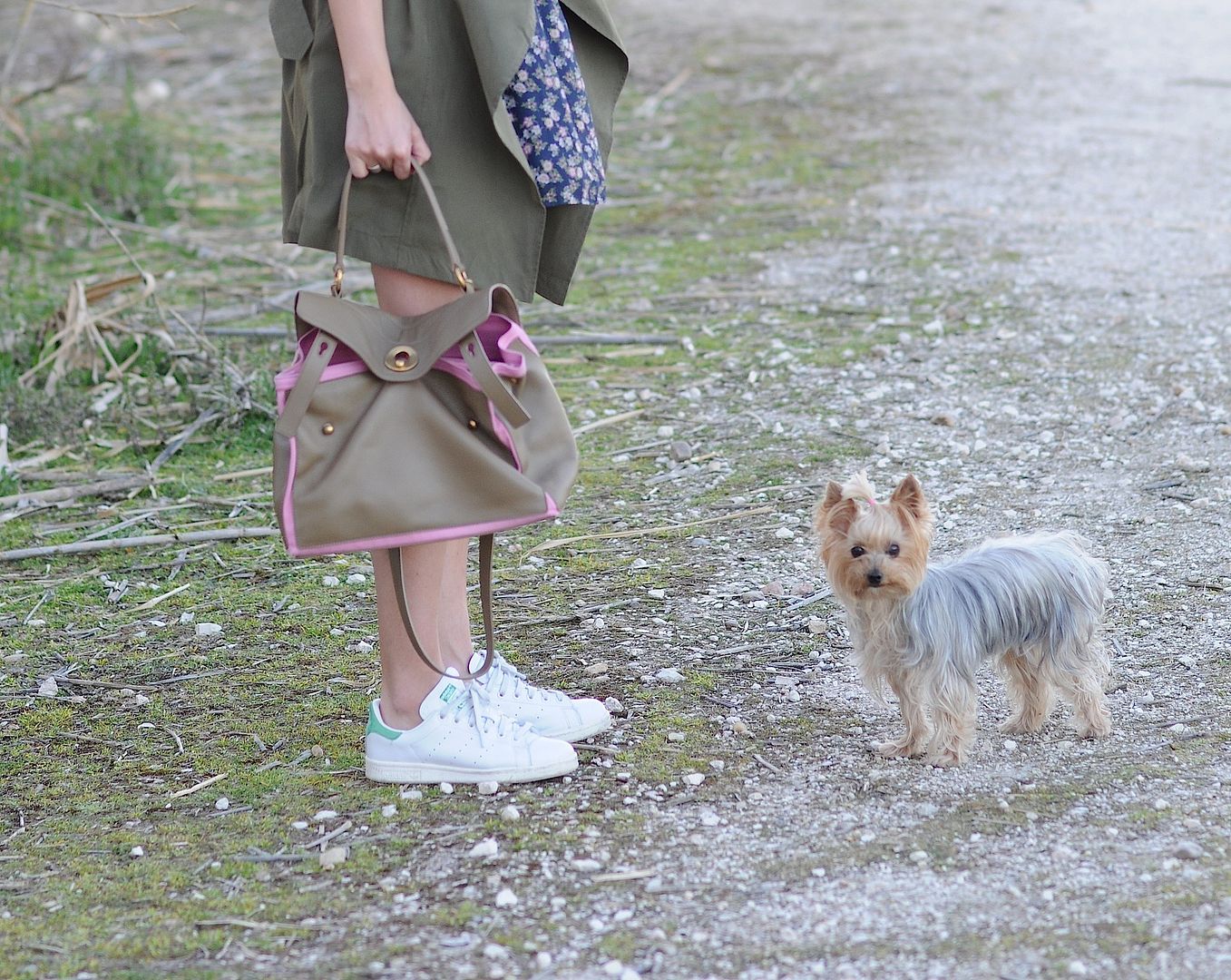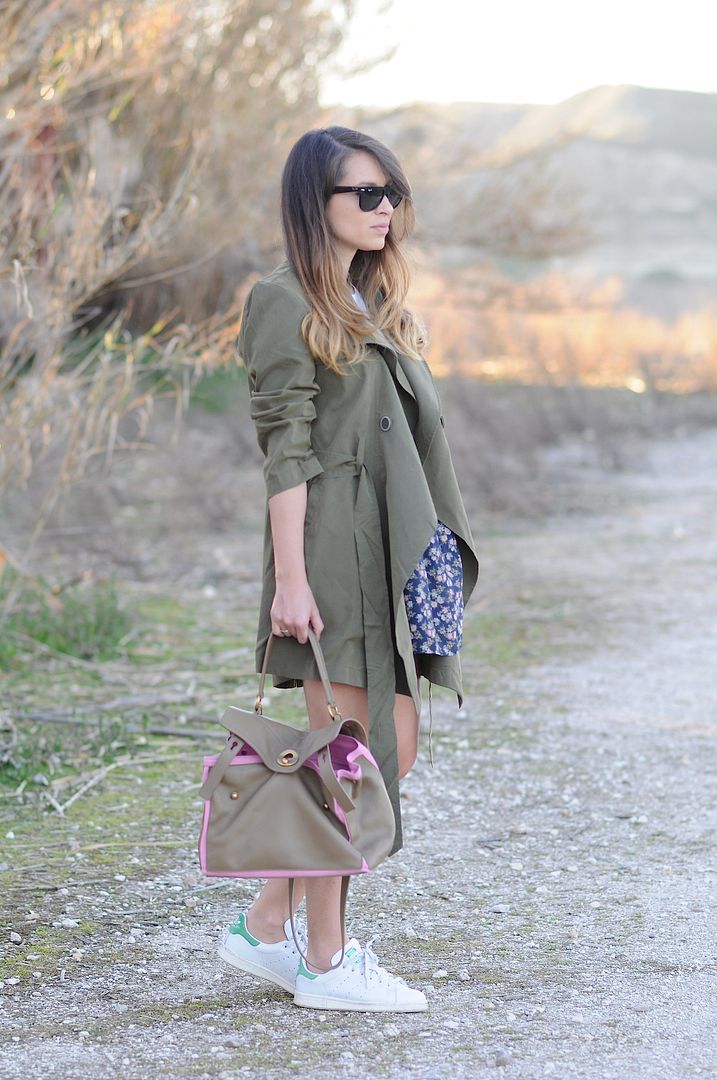 military trench
trench: SuiteBlanco
camiseta: A Bicyclette 
falda: C&A
gafas de sol: RAYBAN
bolso: YSL
zapatillas: Stan Smith Adidas