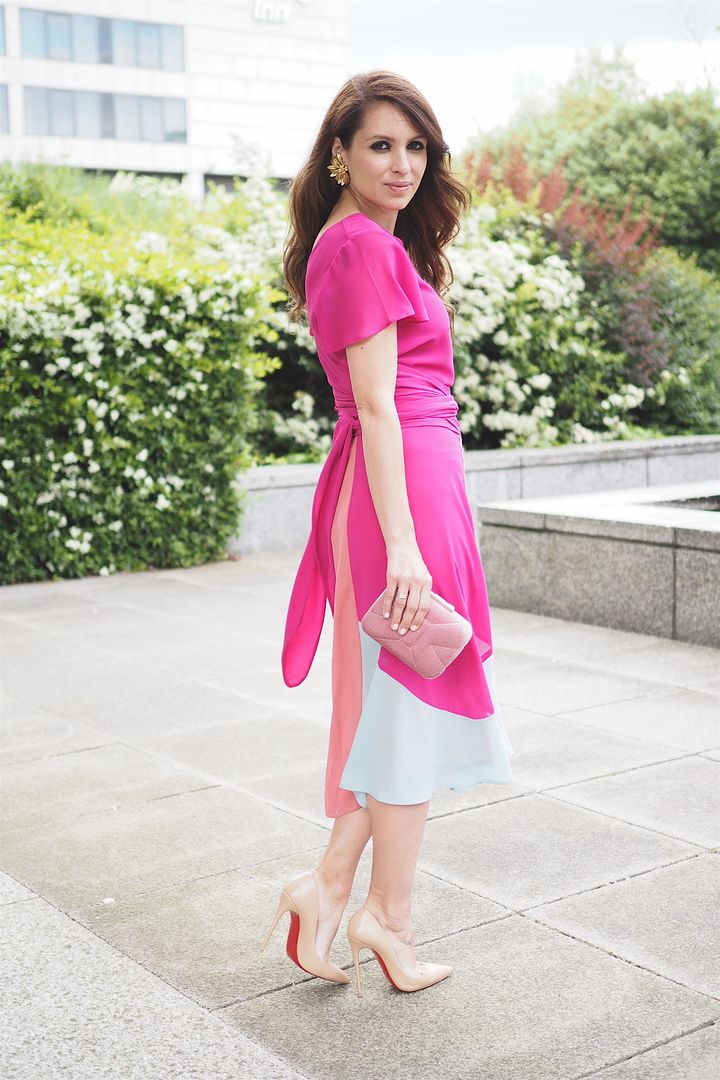 This is the outfit I wore to attend the Starlite´s party in Madrid, outfit for which you asked me when I showed it on my instagram @necklaceofpearl. Although it looks like a whole dress, actually it's a two pieces, which is easiest to combining them separately for different events. It's one of my favorite items of the new spring-summer collection of Biombo 13, one of my favorite brands for special events.
With regards the accessories, I wore these stunning Pat's gold earrings, which are super flattering, a pink velvet clutch and this amazing Christian Louboutin So Kate shoes.
Before the gala, I went to Tacha Beauty, the most exclusive beauty oasis in Madrid , in order to make a change of style in my hair. As you can see, I have decided to darken my hair base.
Este es el look que me puse para asistir a la fiesta de Starlite , en Madrid , y por el que me habéis preguntado cuando os lo mostré en mi instagram @necklaceofpearl . Aunque parece un vestido son dos piezas , lo que nos da mucho juego a la hora de combinarlas por separado para diferentes ocasiones. Es uno de mis conjuntos favoritos de la nueva colección primavera-verano de Biombo 13 , una de mis firmas favoritas para ocasiones especiales (podéis ver otro look , con un vestido rosa , aquí) 
En cuanto a los accesorios llevo estos impresionantes pendientes dorados de Pat´s , que son súper favorecedores , clutch de terciopelo en color rosa y zapatos So Kate de Christian Louboutin.
Antes de ir a la gala acudí a Tacha Beauty , mi oasis de belleza favorito en Madrid , para hacerme un cambio de look en mi cabello. Como veis he decidido oscurecer mi base y tener un color más uniforme sin las baby light que llevaba en las puntas. Ya os contaré más del cambio porque todavía nos quedan cambios por hacer!!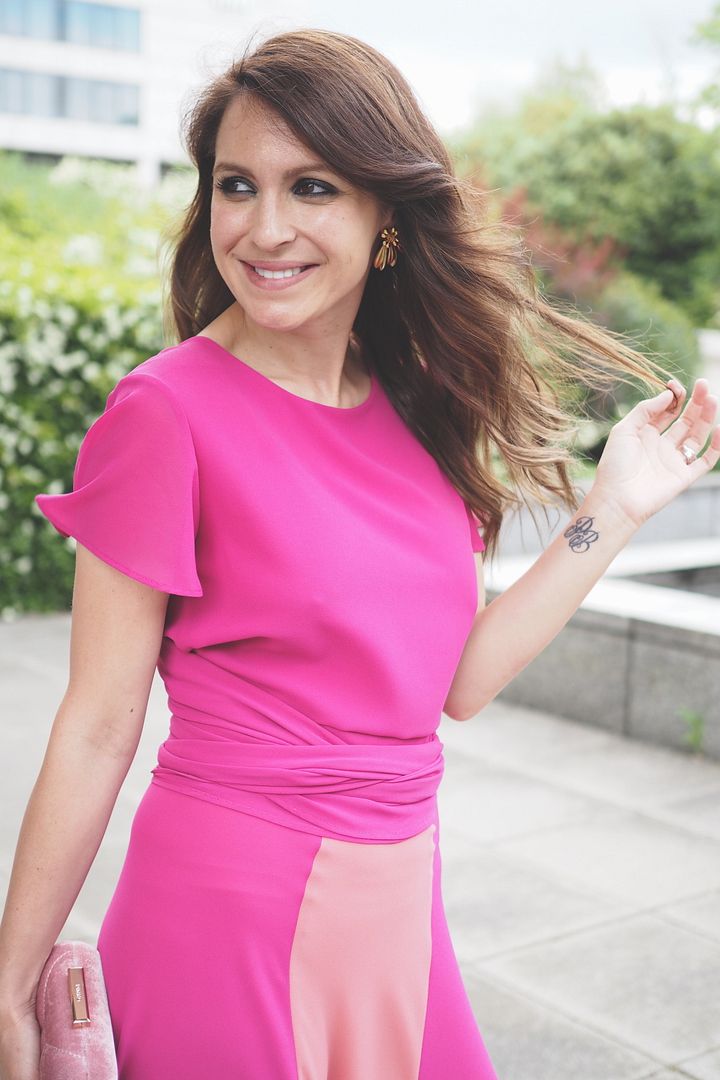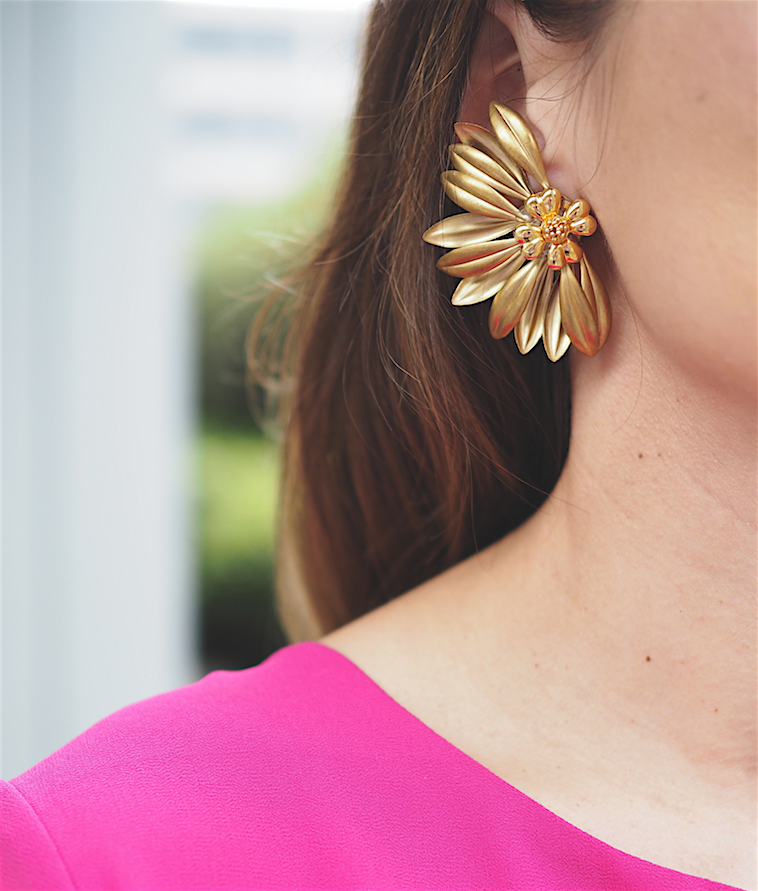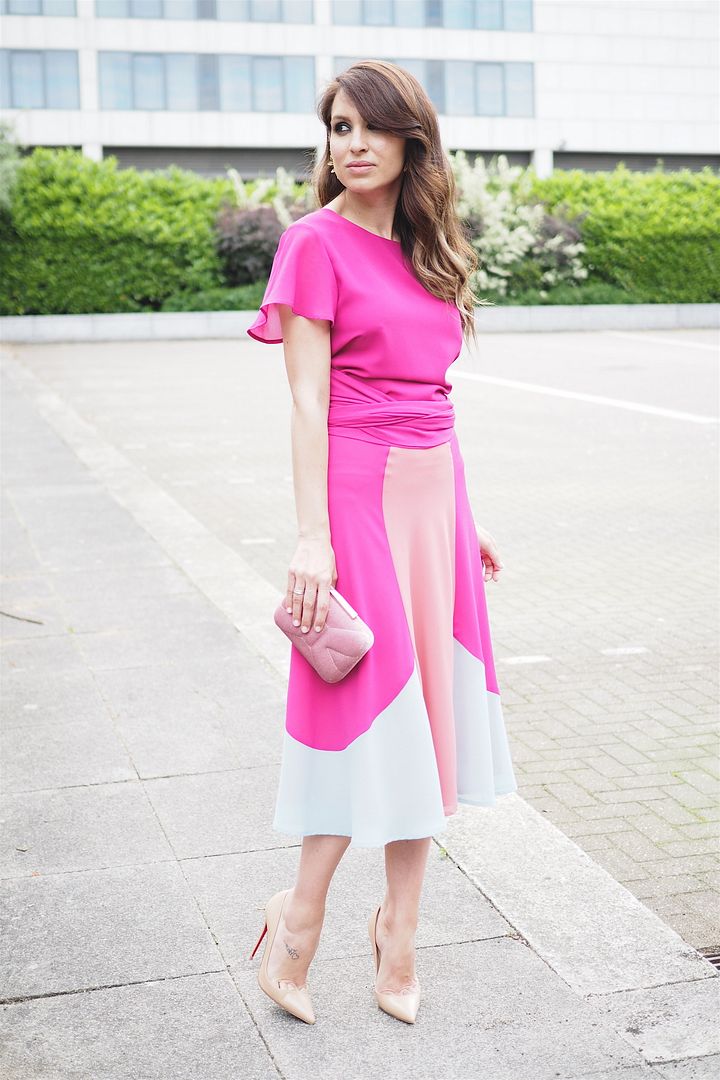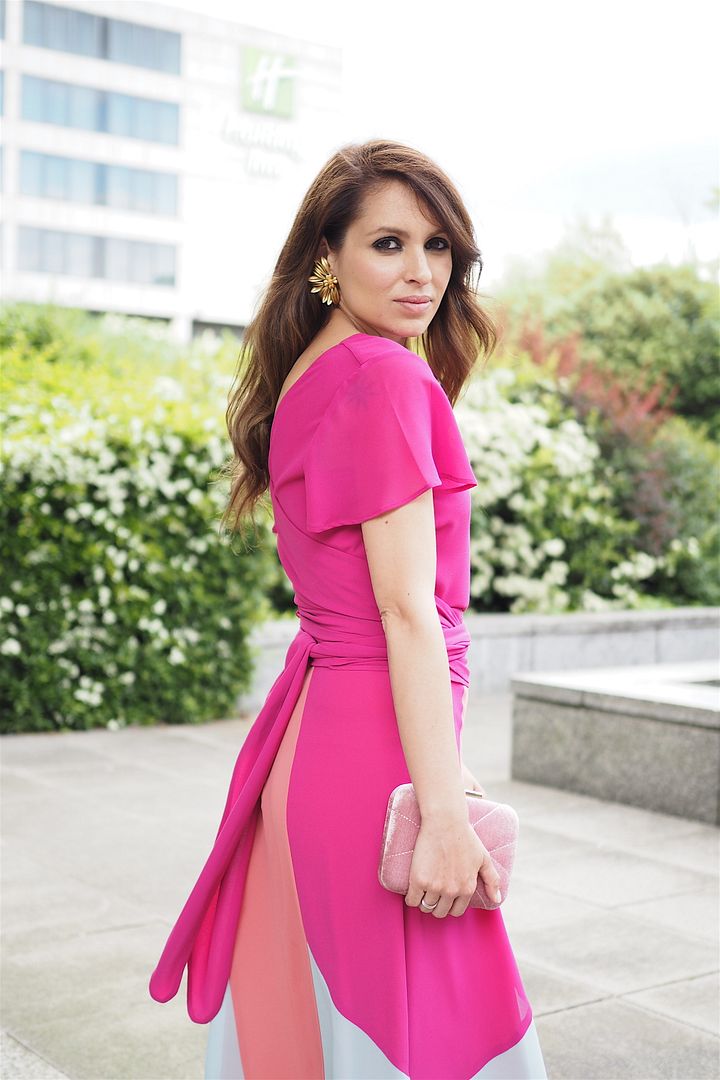 Pat´s vintage jewelry earrings 
Pinko clutch
Christian Louboutin shoes