Kardashian's Style NYC
One of the areas that I love to go shopping in New York, is the Soho. I love the buildings in this area and all the shops that are located in Manhattan. I'm a fan of the Kardashian and I love their TV show "Keeping Up with the Kardashians". So the last day I went early in the morning to the Soho with my friend Marta to have shopping at the Dash store where we were so crazy buying things !
Una de las zonas que me encantan , para ir de compras por Nueva York, es el Soho. Me encantan los edificios de esta zona y todas las tiendas que se encuentran situadas en este barrio de Manhattan. De todas las tiendas tenía pendiente una visita a una muy especial, que llevaba tiempo con ganas de visitar 🙂 Reconozco que soy muy fan de las Kardashian , me encanta su programa Keeping up with the Kardashians , y aunque el estilo de ellas en general no me convence tienen algo que las hace diferentes y únicas. Por eso el última día fuimos mi amiga Marta y yo a primera hora al Soho para ir de compras a la tienda Dash y nos volvimos locas comprando!!
También tuvimos tiempo de recorrer otras tiendas para fichar las tendencias para esta primavera-verano. No nos queda para para que llegue el buen tiempo y yo os he preparado un post en Madaish , donde os cuento todas las claves para tener todos los imprescindibles de la temporada. Lo podéis ver AQUÍ 🙂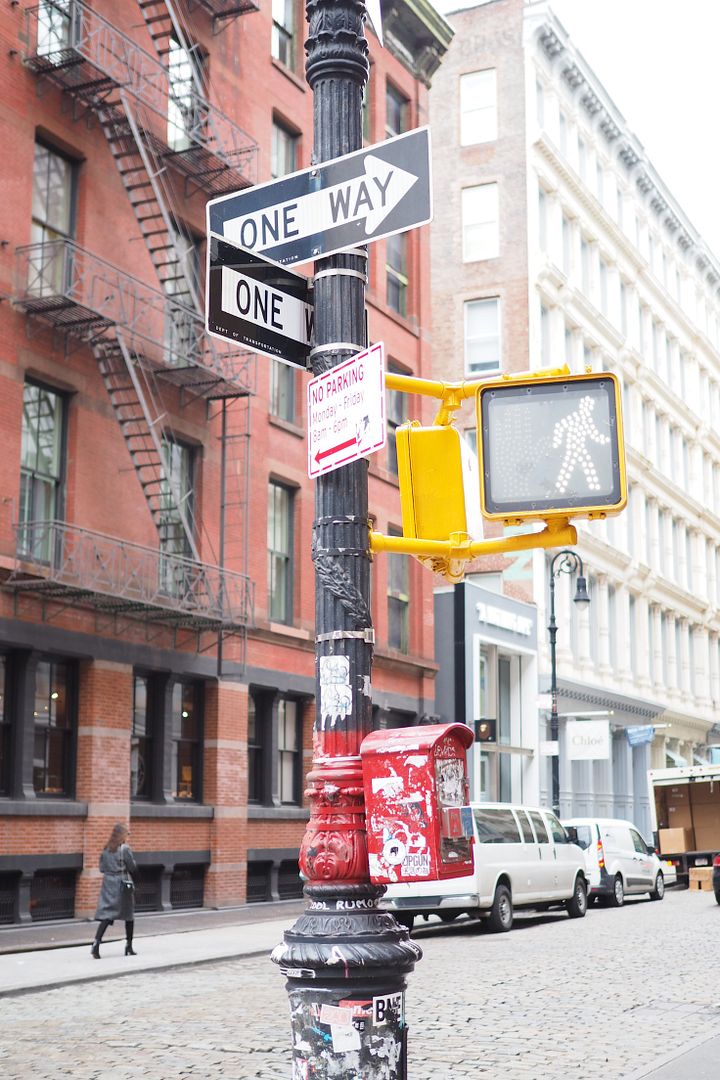 jersey/sweater & jeans : Zara
cinturón/belt: Polo RL
bolso/bag & pañuelo/scarf: Hermés 
zapatos/shoes: Chanel