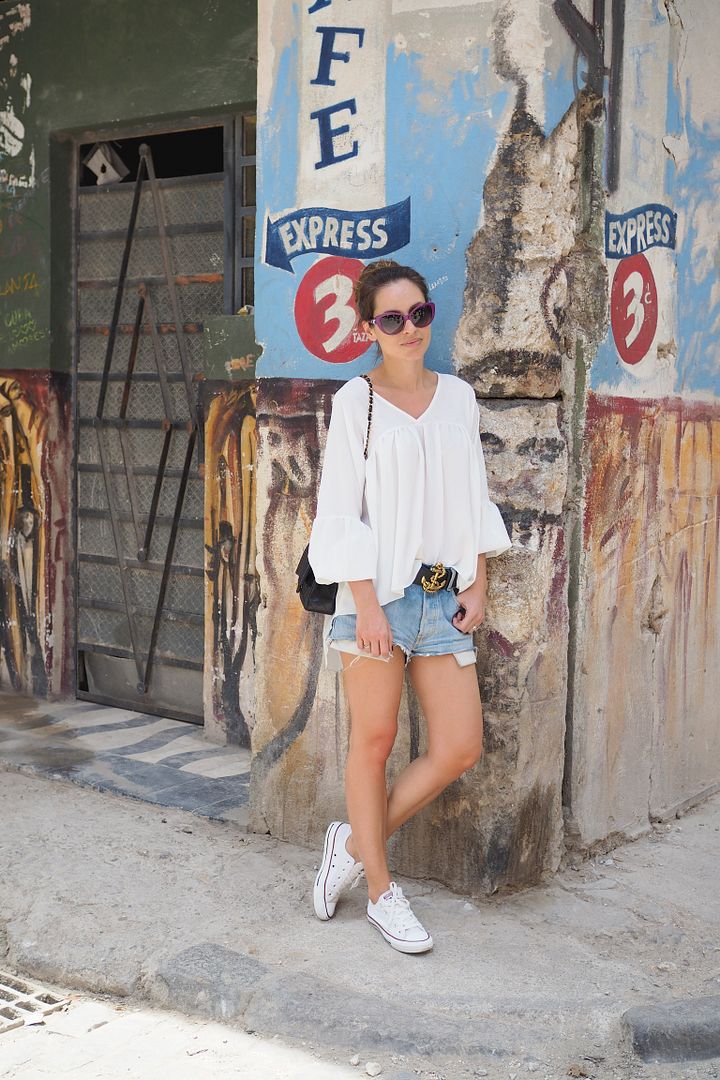 Out second day in Havana, I took advantage to take a tour and see different places which we had not visited in our previous trip to Cuba. We enjoyed touring the Avenue of the Presidents, the University of San Gerónimo and 23rd Avenue to the Plaza of the Revolution. We ended the tour visiting a factory of rum and cigars.
After the visits we spent more time walking through Havana before sailing on the cruise to Jamaica.
El segundo día , en La Habana , aprovechamos para hacer una excursión y conocer lugares diferentes que no habíamos visitado en el anterior viaje. Disfrutamos recorriendo la avenida de los Presidentes , la universidad de San Gerónimo y la avenida 23 hasta la plaza de la Revolución. Acabamos el recorrido visitando una fábrica de ron y puros. 
Después de las visitas aprovechamos el tiempo por La Habana antes de zarpar en el crucero con destino a Jamaica.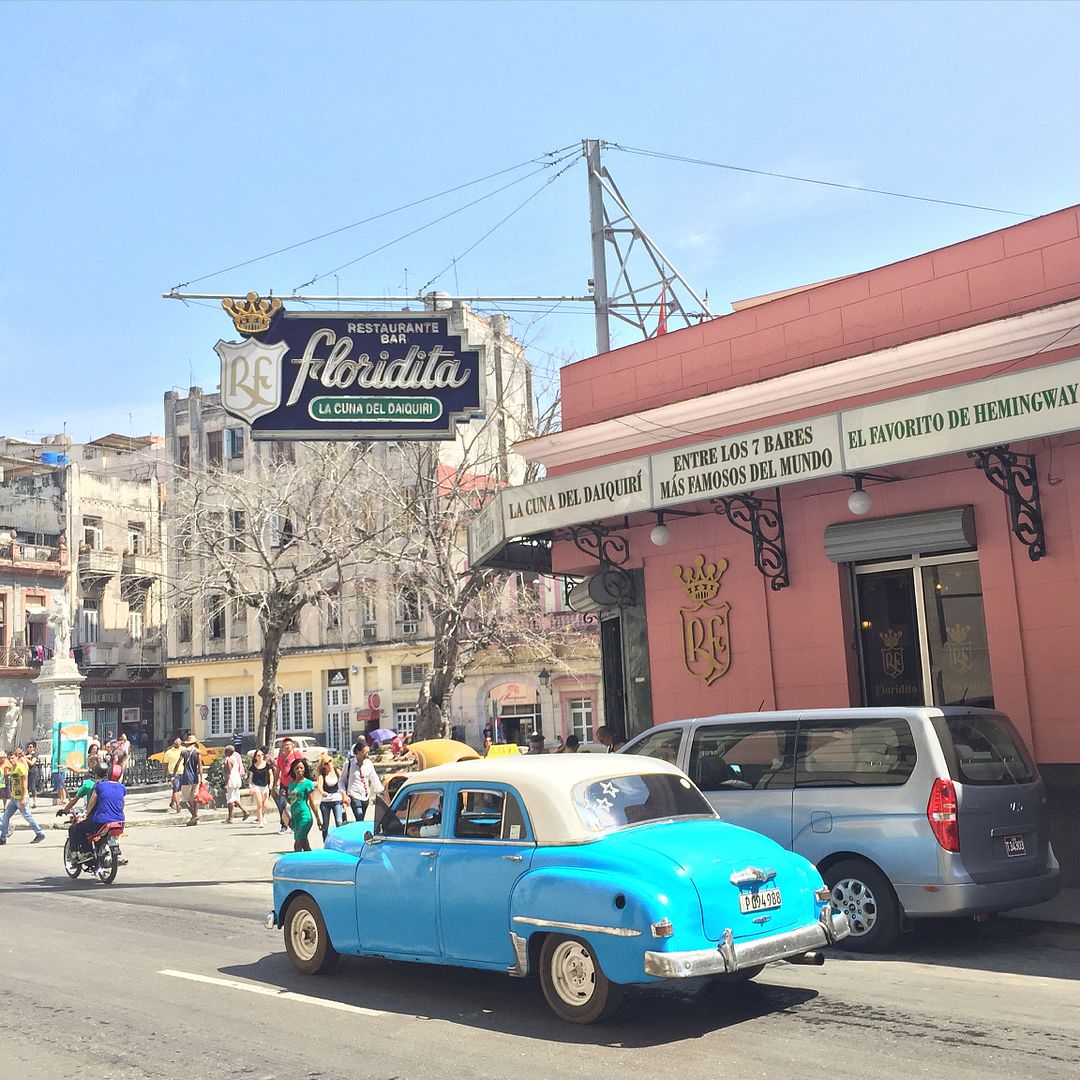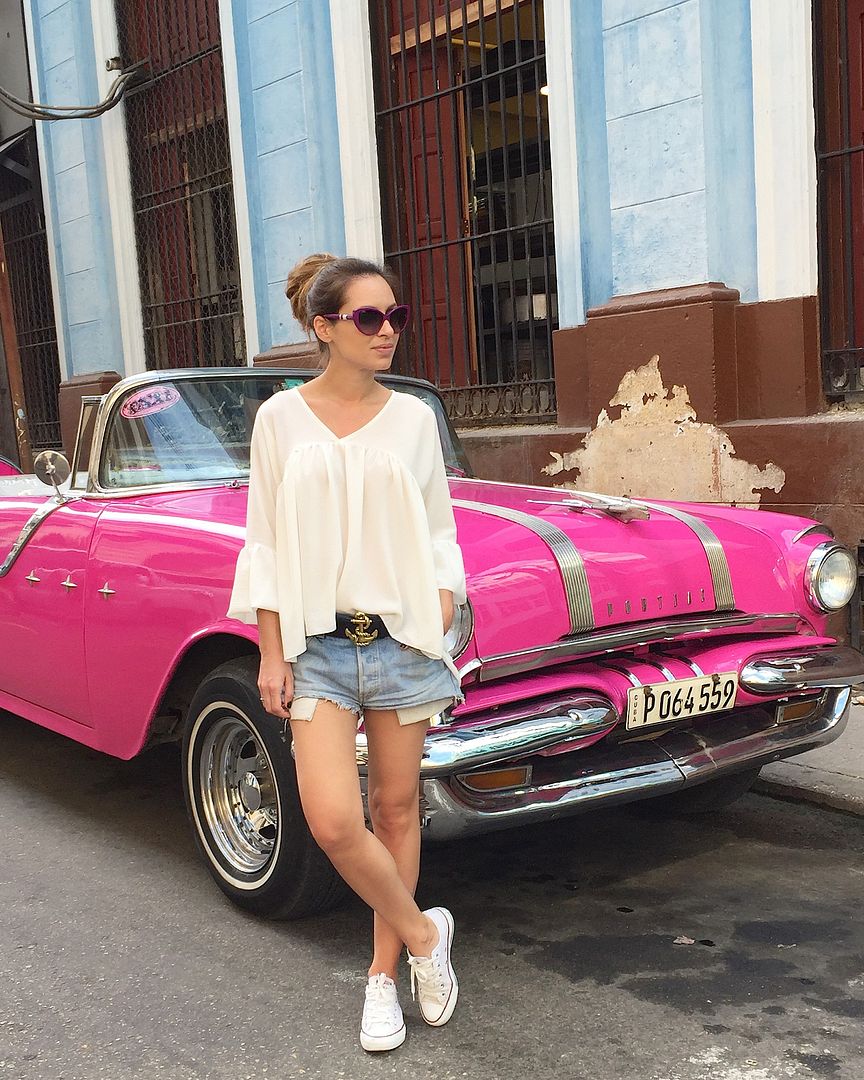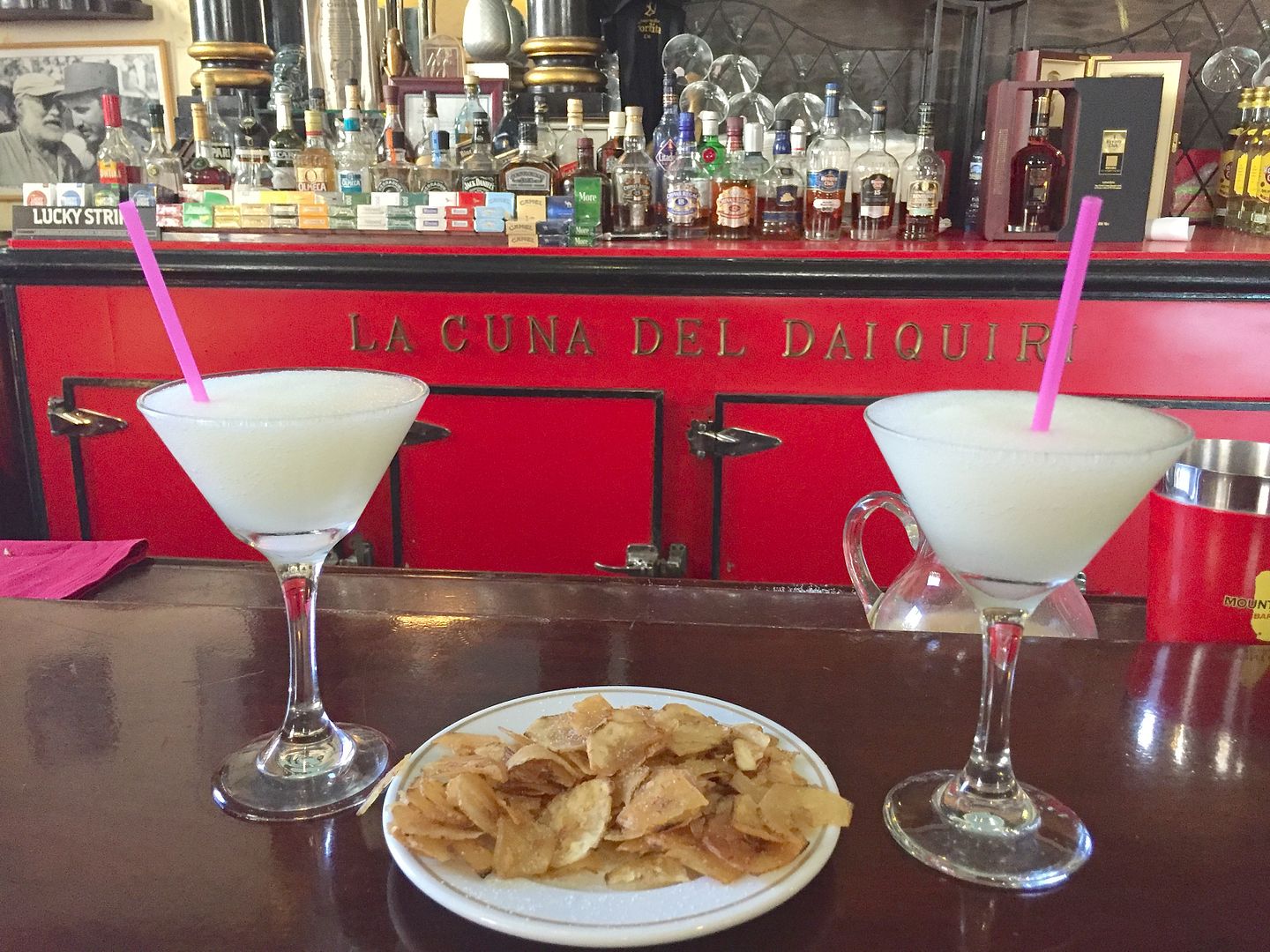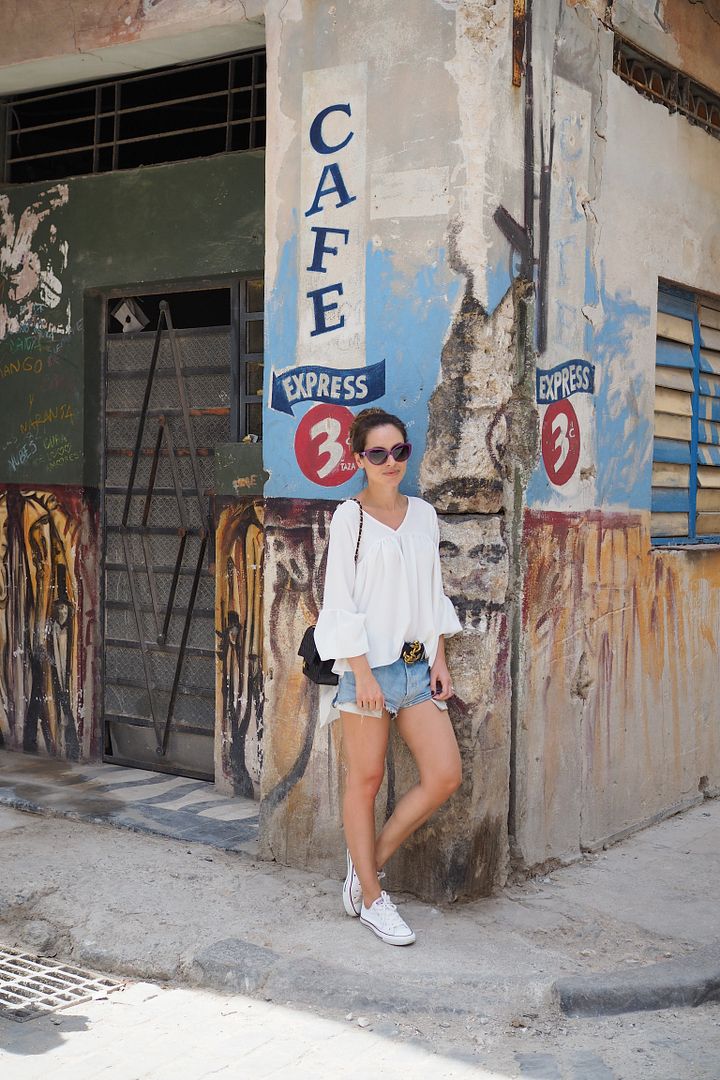 Floridita
blusa/shirt: SuattiWorld
shorts: Levi´s Vintage
cinturón/belt: Polo Ralph Lauren
bolso/handbag: Chanel
zapatillas/sneakers: Converse
———–
Localization : La Habana, Cuba