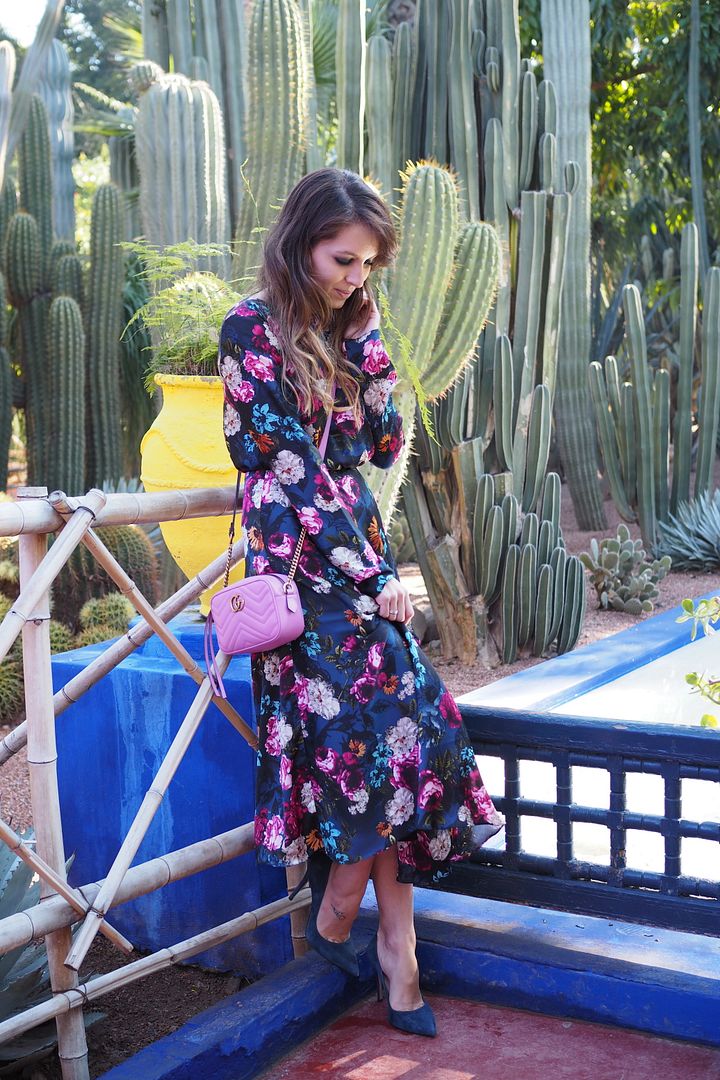 The Majorelle Garden is one of my favorite places in Marrakech and one of the most visited. I love to walk through these beautiful gardens contemplating the plants and the Moroccan architecture.
Yves Saint Laurent and Pierre Bergé Majorelle Garden discovered in 1966 this garden, during their first visit to Marrakech and bought in 1980 to create their own paradise of inspiration. Into the gardens there is the house of the artist, Villa Oasis, and Yves Saint Laurent and Pierre Bergé personal collections. Your memory is in every corner of these beautiful gardens. If you visit Marrakech I recommend you include Majorelle Gardens in your travel guide
El Jardín Majorelle es uno de mis lugares favoritos en Marrakech y uno de los más visitados. Me encanta recorrer estos preciosos jardines contemplando su vegetación y la arquitectura marroquí.
Yves Saint Laurent y Pierre Bergé Jardín Majorelle descubrieron en 1966 este jardín , durante su primera visita a Marrakech y lo compraron en 1980 para crear su propio paraíso de inspiración . En los jardines se encuentra la casa del artista, rebautizada Villa Oasis , así como las colecciones personales de Yves Saint Laurent y Pierre Bergé. Tras su muerte se encuentra el memorial Yves Saint Laurent , un monumento compuesto por  una columna romana colocada en un pedestal donde una placa lleva su nombre. Su recuerdo está en cada rincón de estos maravillosos jardines. Si visitáis Marrakech , y no conocéis estos jardines , os recomiendo incluirlos en vuestra guía de viaje.
Para visitar los jardines me puse este vestido de vuelo con estampado de flores tan especial de Boüret . Me encantan estos vestidos porque dan mucho juego a la hora de combinarlos y opté por zapatos en color azul y minibolso GG Marmont de Gucci en color rosa . Se me ocurren mil formas de combinarlo!! Cómo lo hubieseis combinado vosotras??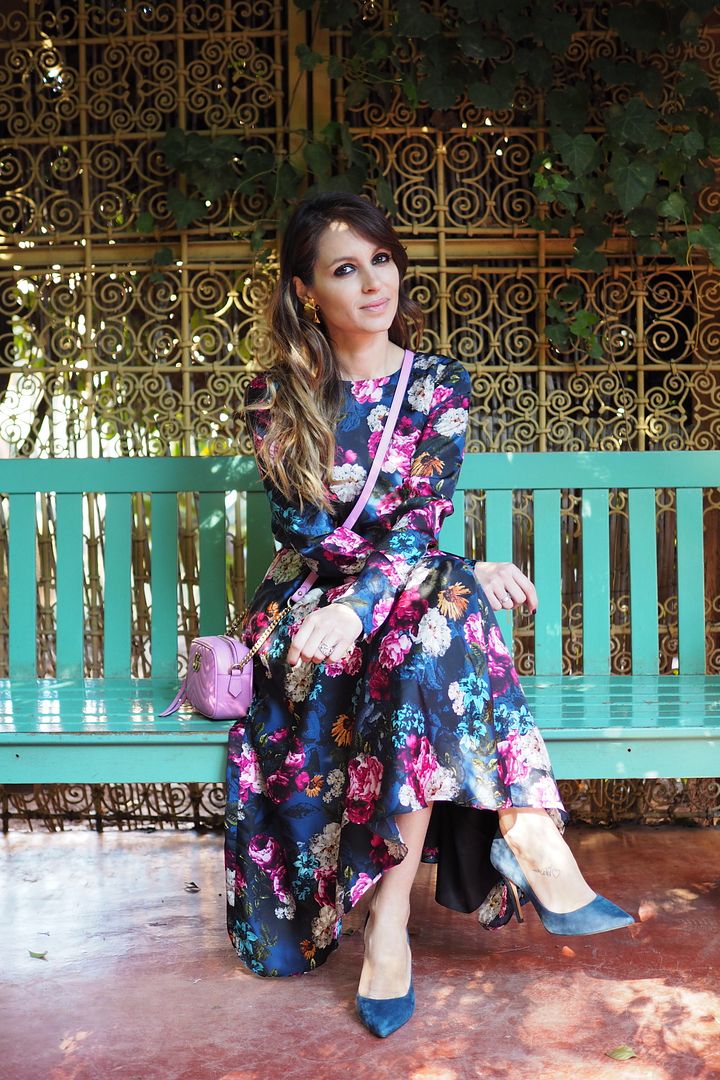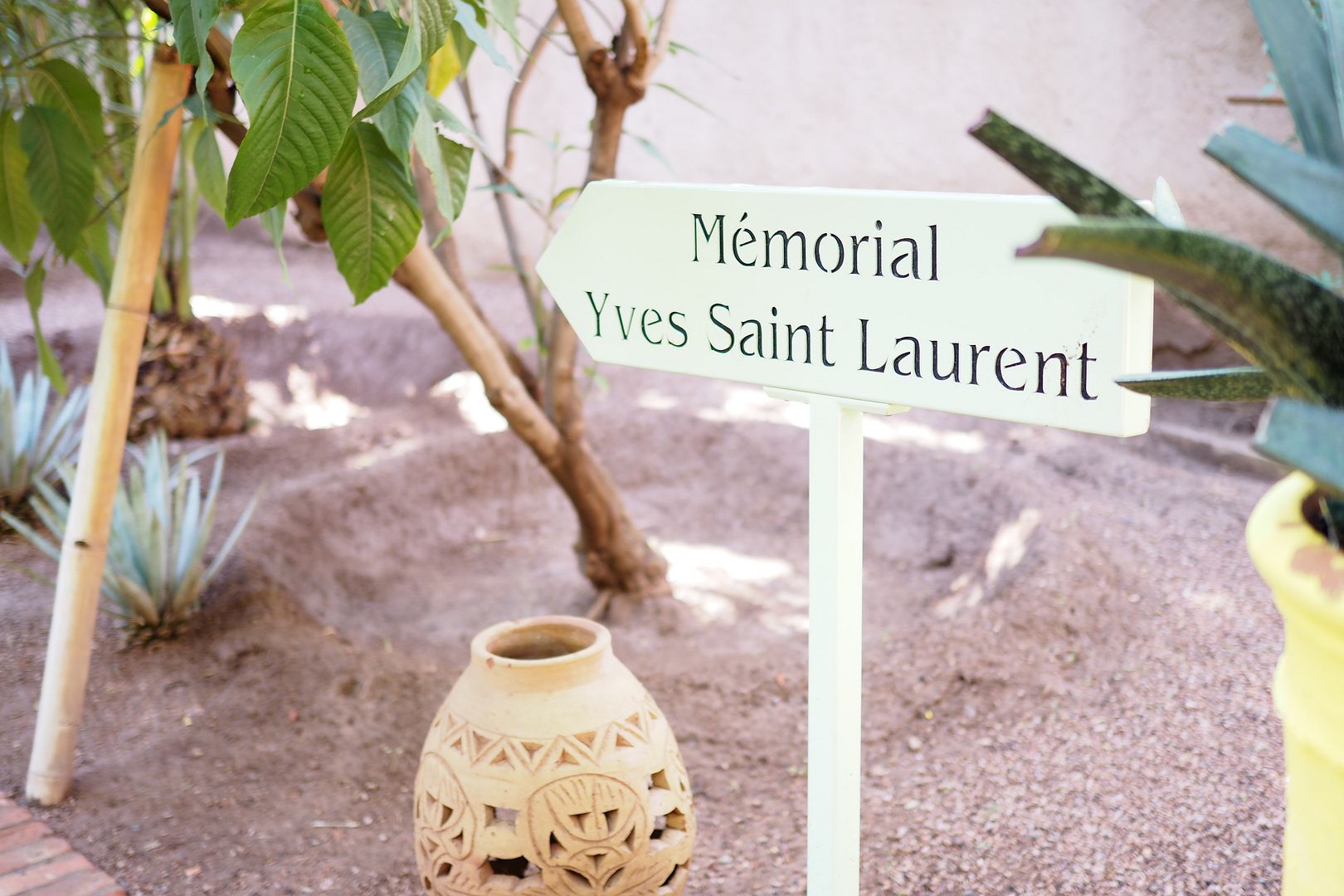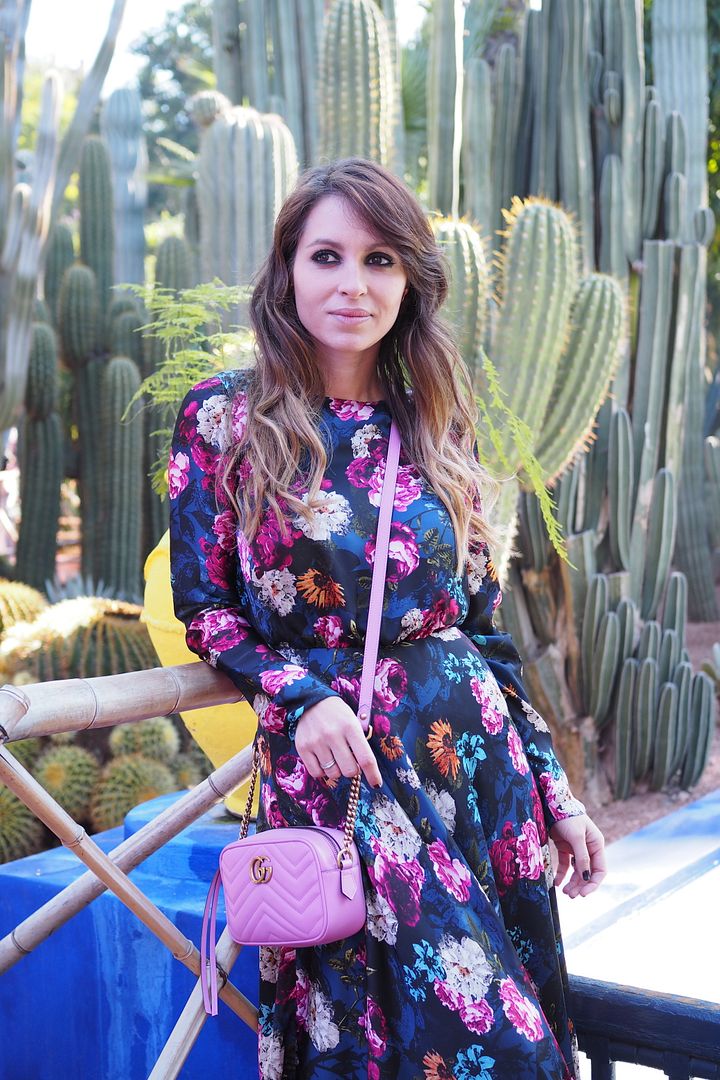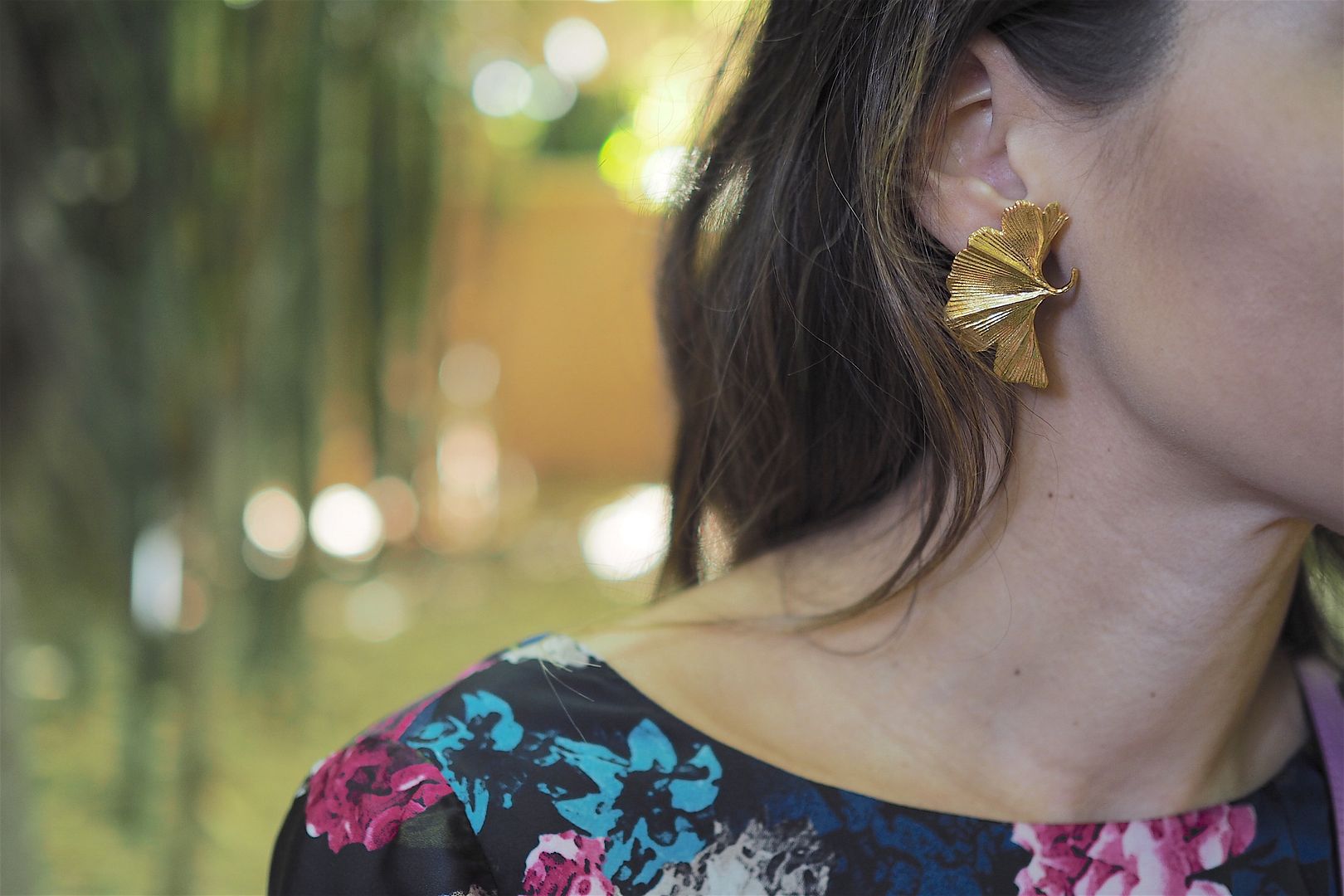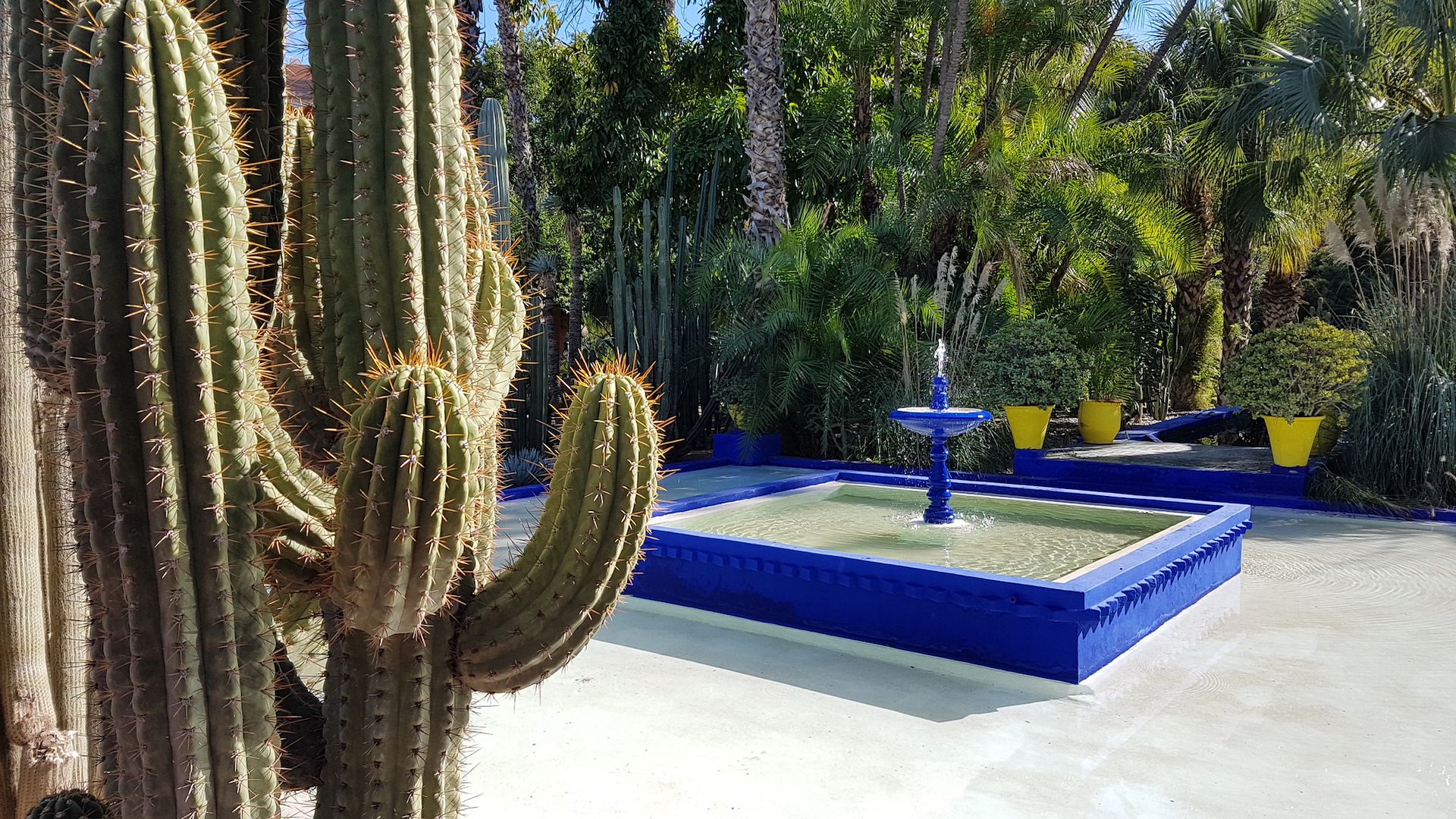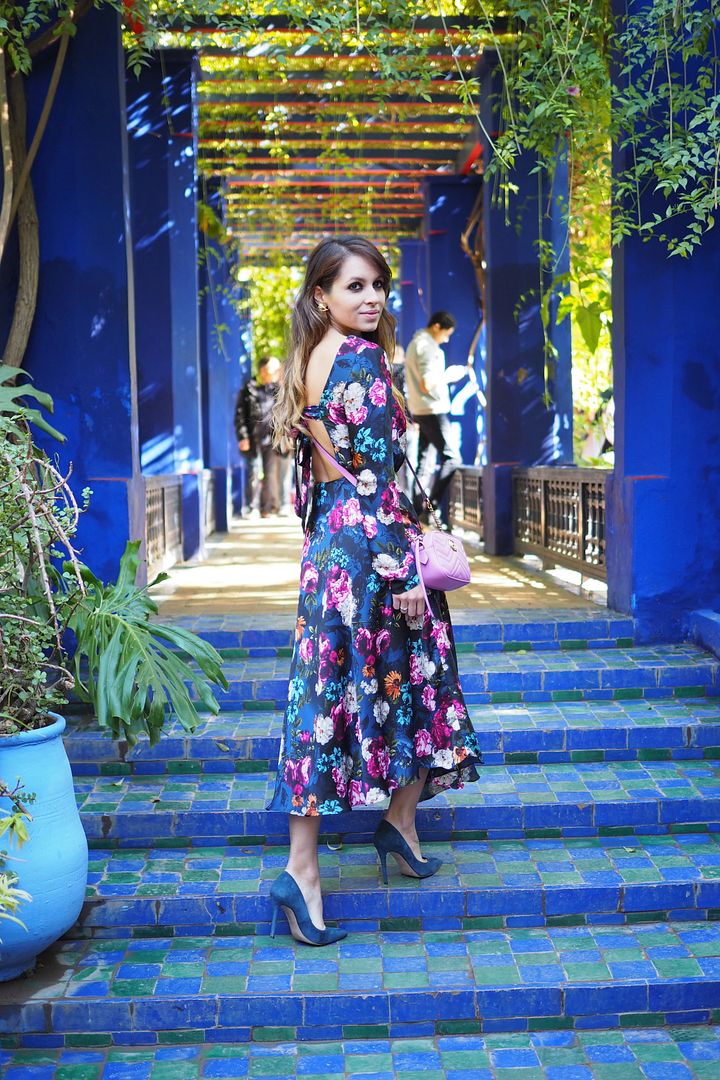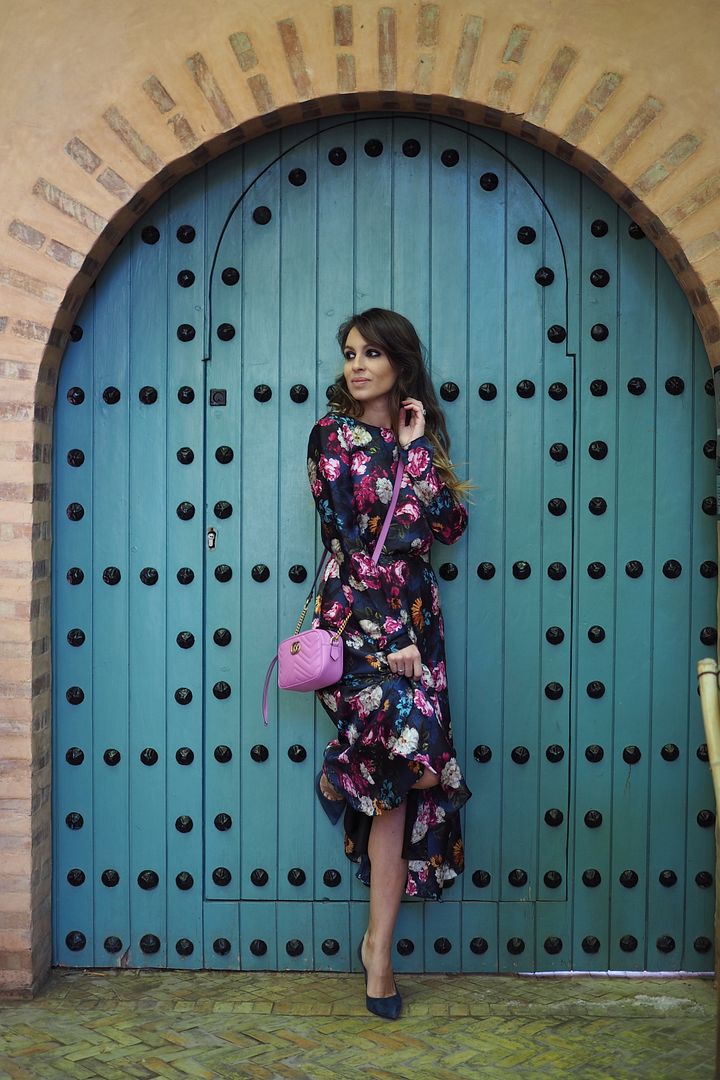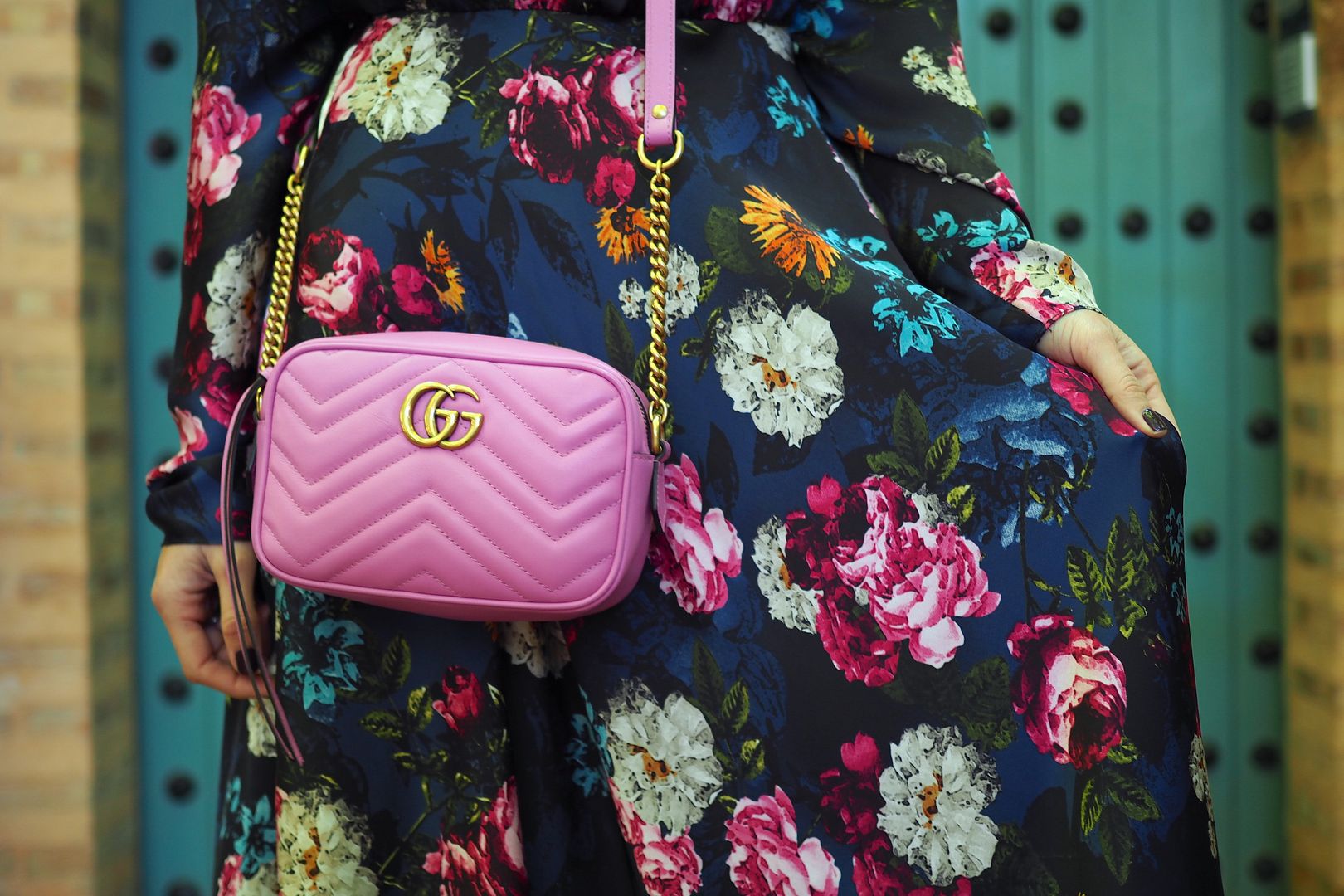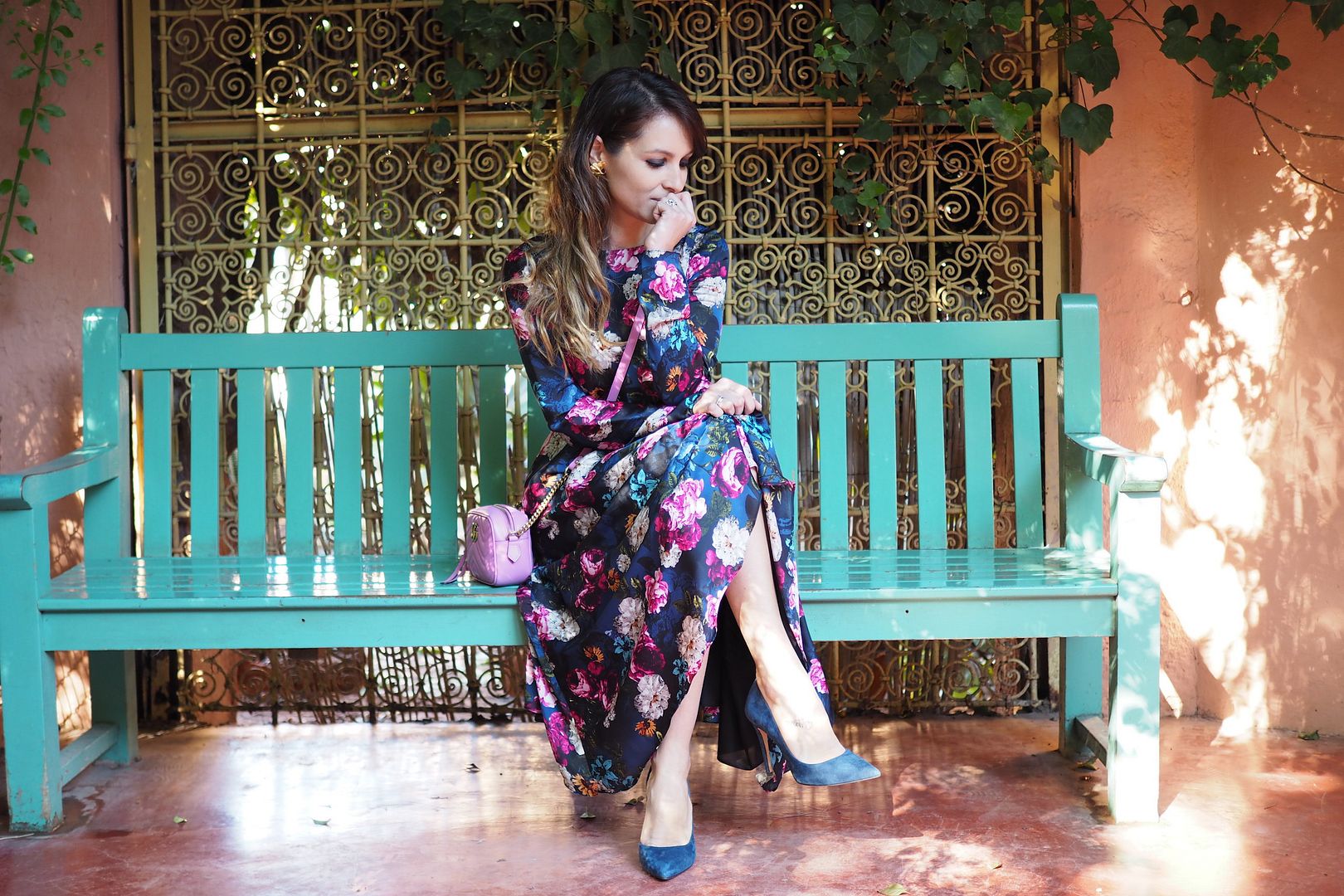 vestido/dress: Boüret 
bolso/bag: Gucci
pendientes/earrings: Dime que me quieres
zapatos/shoes: Pura López