Many people ask me where to stay in Marrakech. On my last trip I was at the Dar Ayniwen Marrakech hotel villa, a very special accommodation located in  Palmeral area. It´s an exclusive hotel, there is only ten suites, each one of them different. One of my favorite areas of the hotel is the pool, where we enjoyed delicious breakfasts, in the middle of nature. Exploring the gardens it´s a great experience!!
Muchas me preguntáis dónde alojaros en Marrakech. En mi último viaje me he alojado en el villa hotel Dar Ayniwen Marrakech , un alojamiento muy especial ubicado en la zona de la zona de el Palmeral. Es un hotel exclusivo , ya que tiene tan solo diez suites , cada una de ellas diferentes. Una de mis zonas favoritas del hotel fue la piscina , dónde pudimos disfrutar de deliciosos desayunos , en plena naturaleza. Explorar sus jardines es una gran experiencia y poder aprovechar , aunque sea invierno , para darse un baño en la piscina climatizada.
Este hotel tiene su historia , ya que surgió después de haber comprado esta casa la familia Dar Ayniwen. Su dueño, un gran coleccionista de antigüedades , la reformó y amplió para crear este alojamiento realmente acogedor.
Aprovechando el clima que se puede disfrutar en Marrakech hasta en invierno, estrené este vestido blanco con detalles crochet y mangas acampanadas . Lo combiné con botines con flecos y mini bolso GG Marmot de Gucci.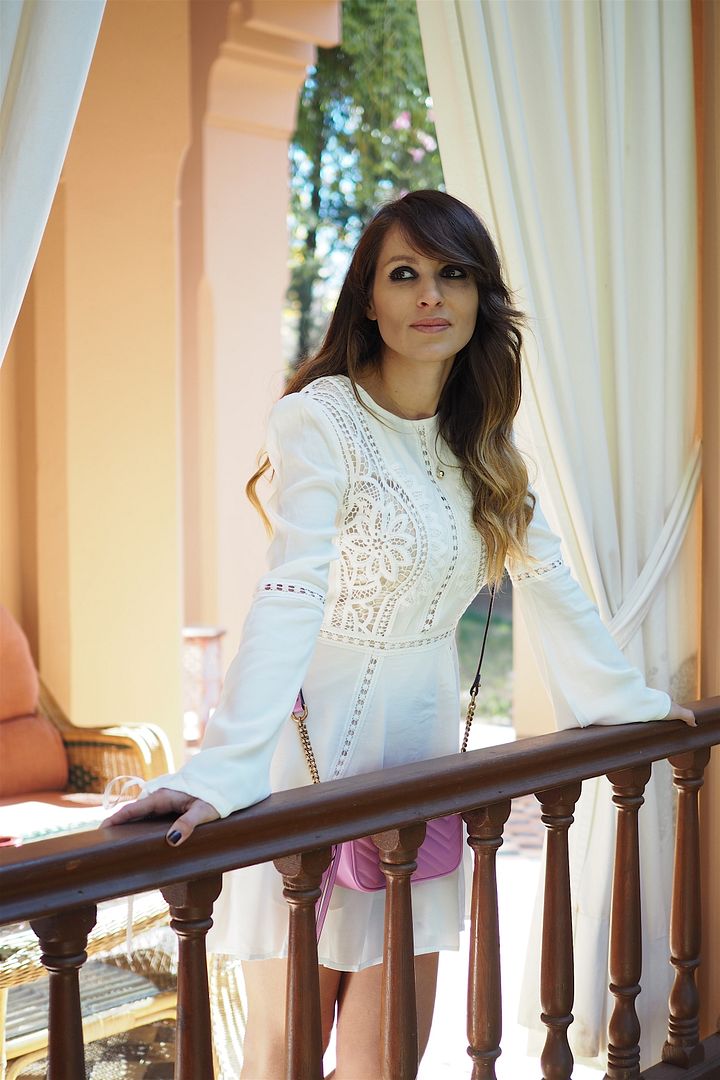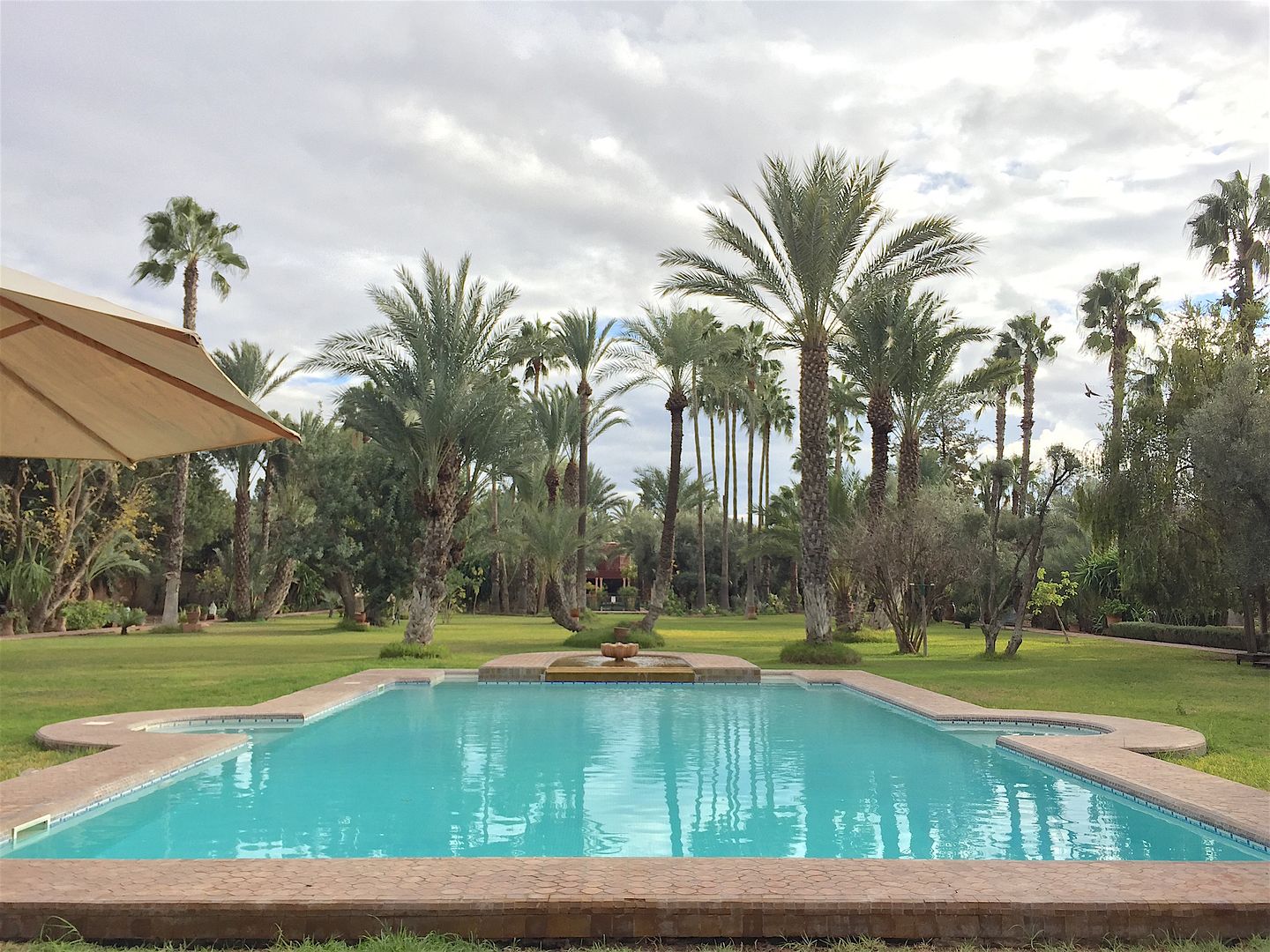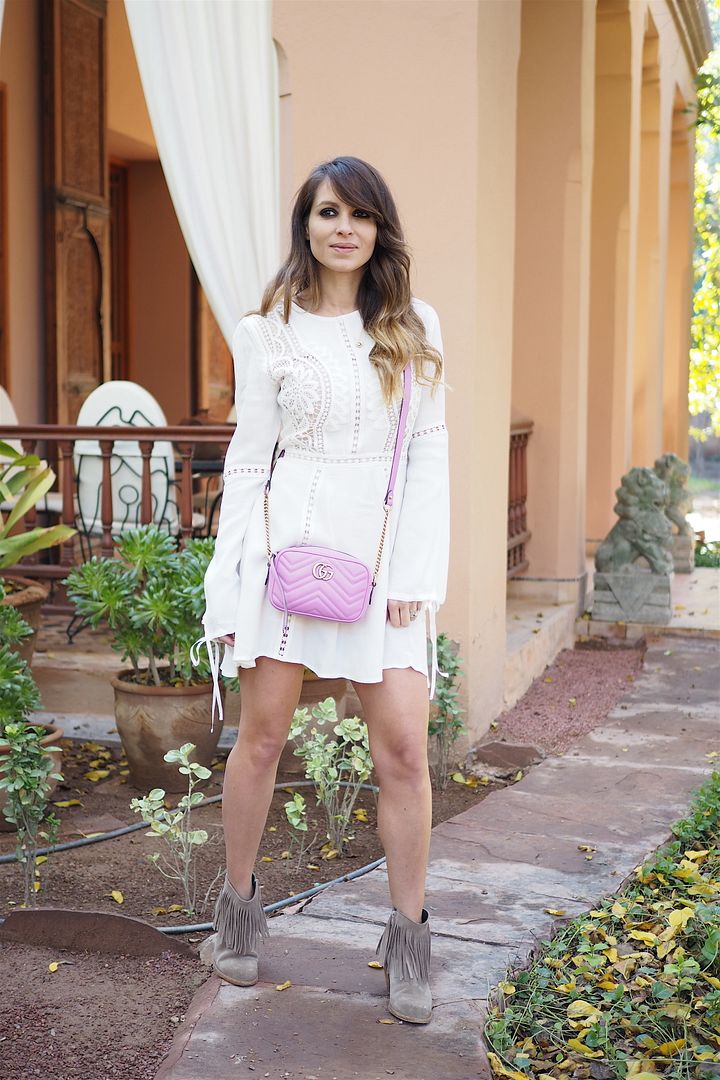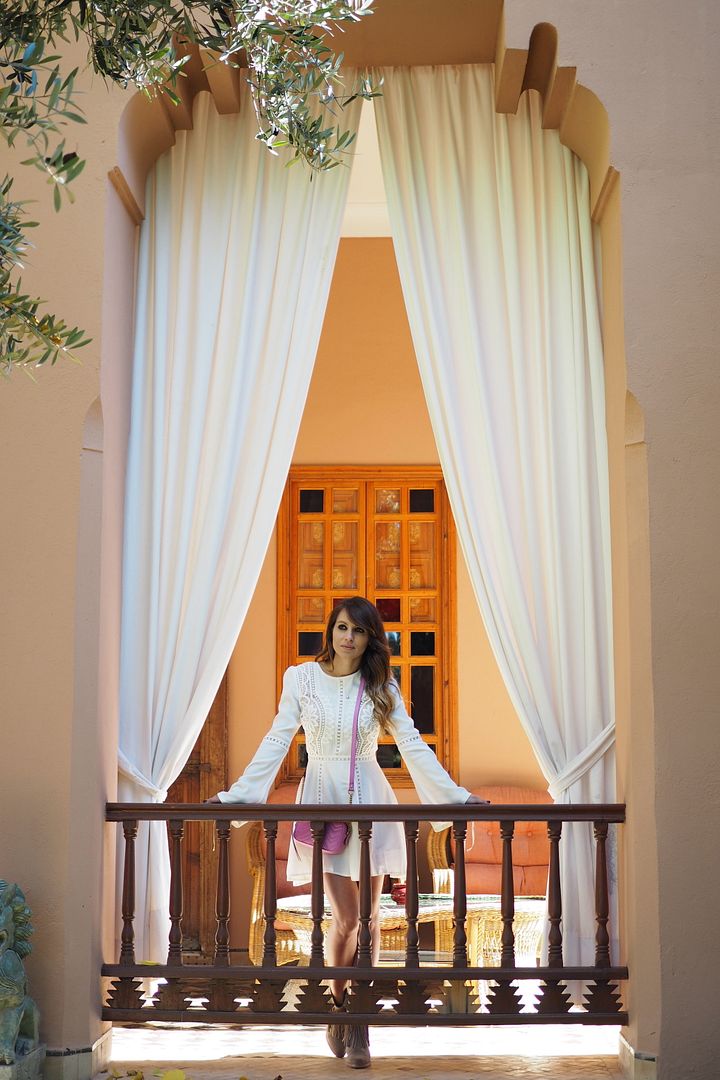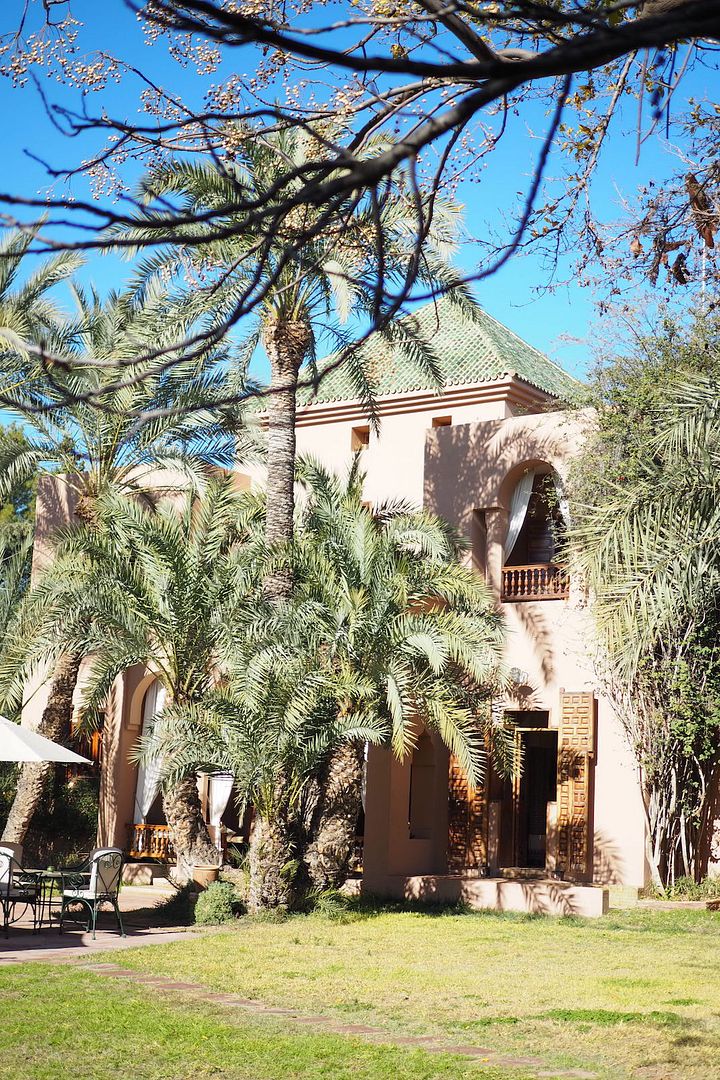 vestido/dress: Chicwish (HERE)
botines/boots: ItShoes