Christmas is coming and I had the oportunity to spent time enjoying an unforgettable Viktor & Rolf Christmas experience at The Cotsworlds !!
Diciembre ha comenzado y la Navidad está llegando!! Estos días he podido disfrutar de una experiencia de Navidad inolvidable junto a Viktor & Rolf!! Durante dos días estuve disfrutando de una agenda repleta de sorpresas en un lugar tan mágico como es Thyme en The Cotsworlds (UK) 
Upon arrival the reception was magical, both the place and the decoration to celebrate #FlowerBombSurprise was perfect !! Upon arrival I went straight to the room with my friend Whitney (Whitney Wonderland), with whom I shared this experience, and we could not stop surprising with every detail !! In the room we found some boxes with gifts, cute balloons, flowers , lots of sweets and champagne! The perfect way to start this experience !!
Nada más llegar el recibimiento fue mágico , tanto el lugar como la decoración para celebrar #FlowerBombSurprise fue perfecta !! Nada más llegar fui directa a la habitación con mi amiga Whitney (Whitney Wonderland) , con quien he podido compartir esta experiencia ,  y no podíamos parar de sorprendernos con cada detalle!! En la habitación nos esperaban cajas con regalos  , globos de colores , pétalos de flores , muchos dulces y champán!! El plan perfecto para comenzar esta experiencia!!
This is the outfit I wore to attend the lunch. I love this Olivia Houndstooth Check Jacket With Belt, combined with a hat, leggings and boots from Zara! After lunch we enjoyed an experience decorating a Christmas tree and prepared boxes with a special gift inside … a bottle of special edition in golden color with my name engraved !!
Este es el look que me puse para asistir al lunch , con esta chaqueta de cuadros con cinturón , combinada con gorra , leggings y botas de Zara ! Después del lunch disfrutamos de una experiencia decorando un árbol de Navidad y preparamos cajas que contenían un regalo muy especial…una botella de edición especial en color dorado con mi nombre grabado!!

After an incredible afternoon we got ready to enjoy an exquisite dinner where there were also some very special details. For dinner I wore this tulle dress with knit top (one of my favorite dresses!) with Beniroom stole and Christian Louboutin shoes
Después de una tarde increíble nos cambiamos para disfrutar de una cena exquisita , donde tampoco faltaron unos detalles muy especiales. Para la cena me puse este vestido de tul con la parte de arriba de punto (uno de mis vestidos favoritos!) con estola de Beniroom y zapatos de Christian Louboutin
The next day we got up and went running to see the Christmas tree, excited because they had left some gifts for all! What a surprise to open each package while enjoying a breakfast at the chimney . This is the perfect plan for Christmas !!
Al día siguiente nos levantamos y fuimos corriendo al árbol de Navidad , emocionadas porque habían dejado unos regalos para todas!! Qué ilusión abrir cada paquete mientras disfrutamos de un desayuno a la chimenea. No os parece el plan perfecto para Navidad?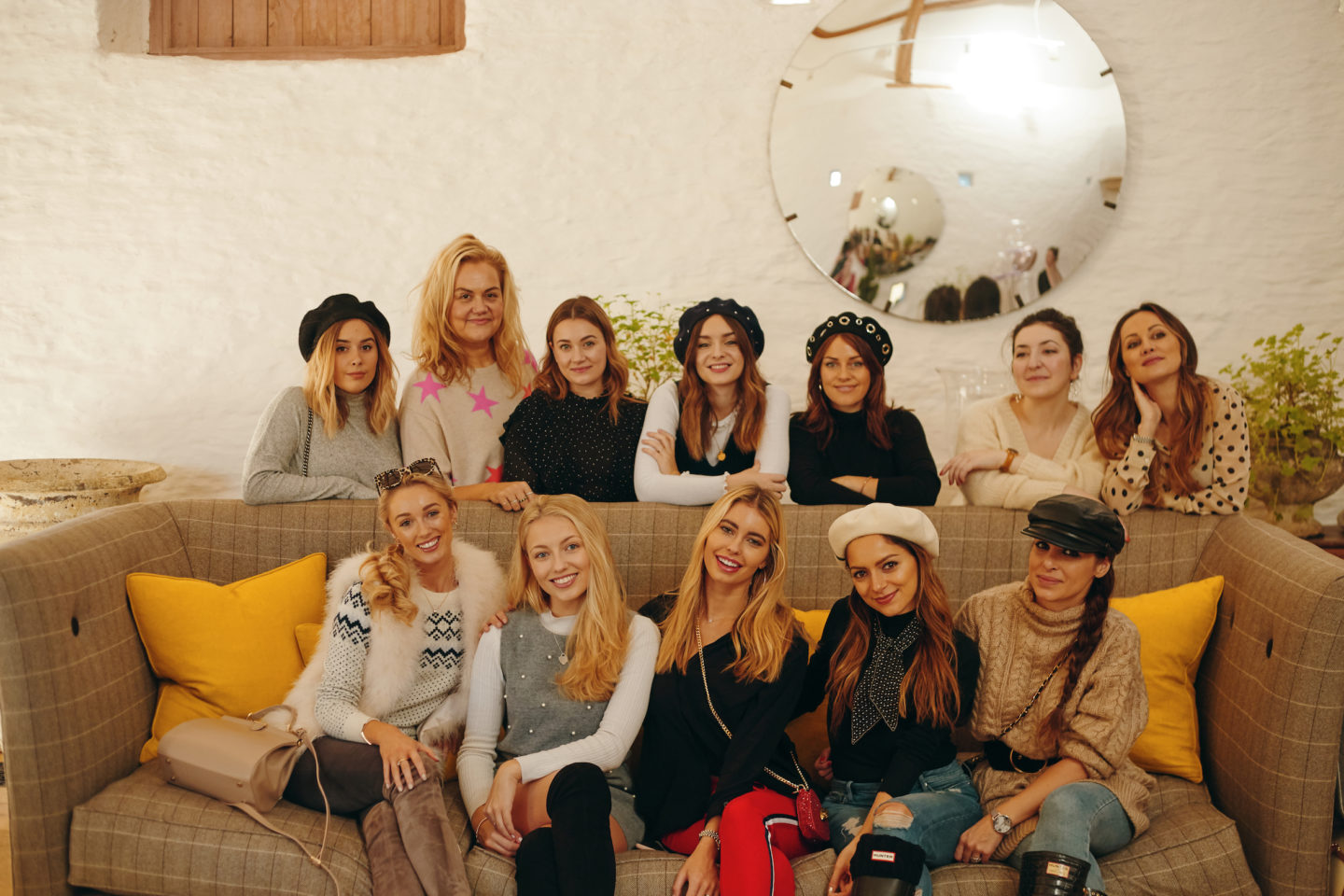 We finished this amazing experience baking some delicious cookies and after that we had lunch at the english country pub The Swan ,where we eat a delicious pumpkin risotto,  before heading back to London !! Thanks Viktor & Rolf for this great experience, it has been an unforgettable event !!
Terminamos la experiencia cocinando unas galletas riquísimas y comiendo un risotto riquísimo de calabazas en el pub The Swan , antes de poner rumbo de vuelta a Londres!! Gracias Viktor & Rolf por esta gran experiencia , ha sido un evento inolvidable!!