Hi there!! I share you how to wear Gucci Princetown slippers in casual style. I wore them with jeans boyfriend and this puffer jacket in pink, which has been trend in autumn season . A casual and very comfortable style to walk the streets of London.
¡¡Hola a todos!! Comienzo la semana compartiendo mi nueva aventura en Youtube 🙂 Desde hace tiempo tenía muchas ganas de tener mi canal de Youtube , donde poder compartir todos los videos que me habéis ido pidiendo sobre moda , viajes , belleza y todo lo que vayáis diciendo lo prepararé para compartirlo con todos vosotros!! Os animo a suscribiros a mi canal , para no perderos ningún video!!
En el post de hoy os vuelvo a mostrar un look con las slippers de Gucci . En esta ocasión las he combinado con jeans boyfriend y esta puffer jacket en color rosa , que ha sido tendencia en otoño . Un look casual y muy cómodo para recorrer las calles de Londres.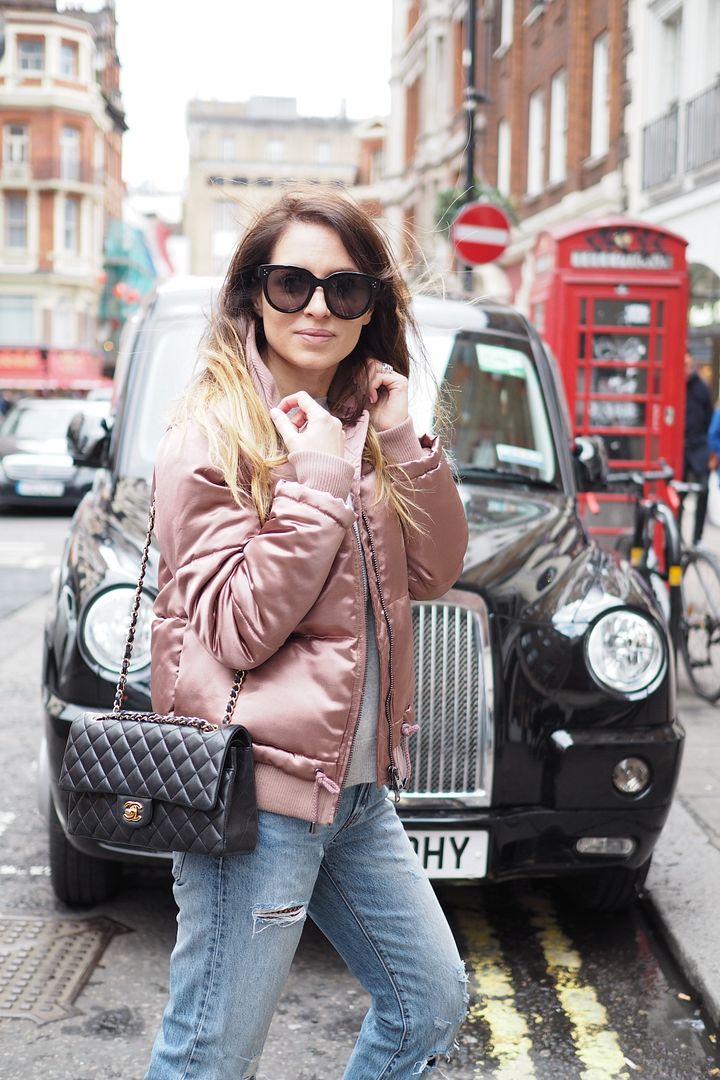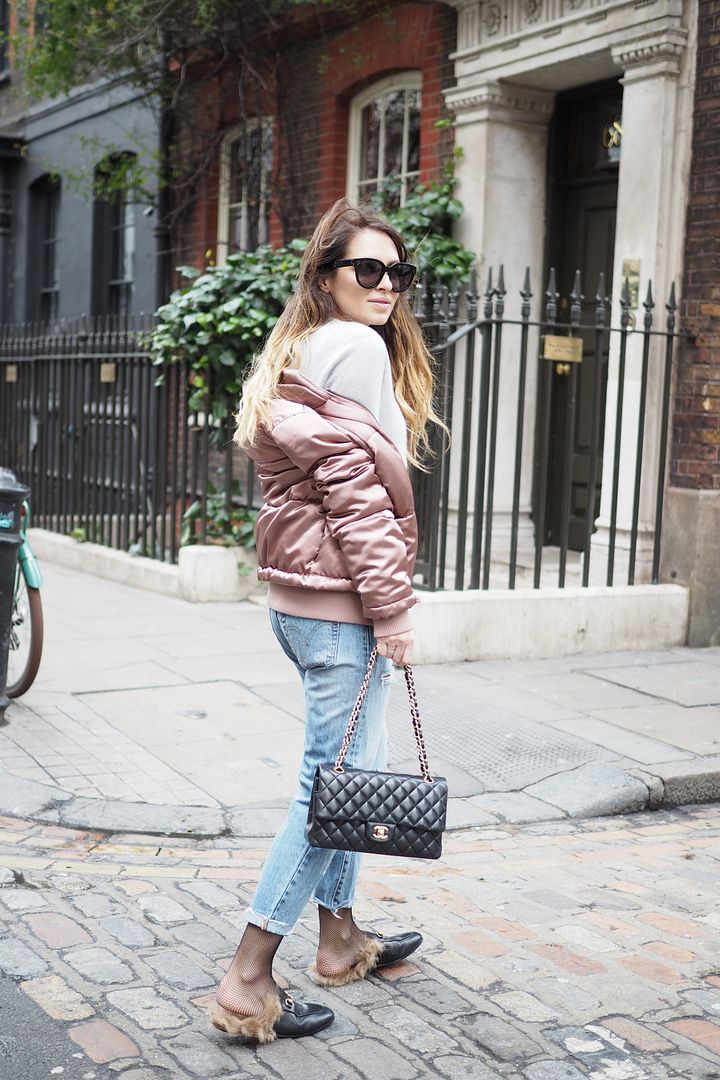 Zara knitwear
 Chanel bag